What Is SEM for Roofers?
SEM, or search engine marketing, refers to the application of both SEO (search engine optimization) and PPC (pay per click) principles, with the objective of ranking higher on search engines like Google. It is an exceptional form of marketing that can improve SERPs, customer relationships, and revenue, resulting in long-lasting success for your roofing company. While search engine marketing is very beneficial, it takes a lot of work and experience to run a prosperous SEM campaign. Search engine marketing consists of:
Content Marketing: The presentation of content to appeal to search engines and their users
PPC: Paid advertising campaigns on search engine results pages
SEO: Organic on-site optimization that appeals to search engines
Social Media: The management and marketing of content on Facebook, Twitter and other social platforms
At Roofing Webmasters, we want your website to thrive, which is why we offer detailed search marketing services. With our years of SEM experience, we implement internet marketing techniques like SEO, content marketing, web design, and other forms of SEM to get your roofing website ranking higher on search engines. Let the experts at Roofing Webmasters enhance your roofing website with search engine marketing. If you are interested in roofer SEM services, give us a call at (800) 353-5758 today.
Why You Need To Sign Up With Roofer Marketing
Roofer marketing is an easy and effective way for search engines to find local contractors, which in turn can give you more visibility online and more clients and sales, as a result. It's a win, win solution that provides long-lasting results. Unlike billboards or radio advertising, SEM combines paid advertising with organic SEO, to create a multidimensional marketing operation. Still not convinced that your roofing company needs SEM services? There are many benefits that can provide an edge over the competition.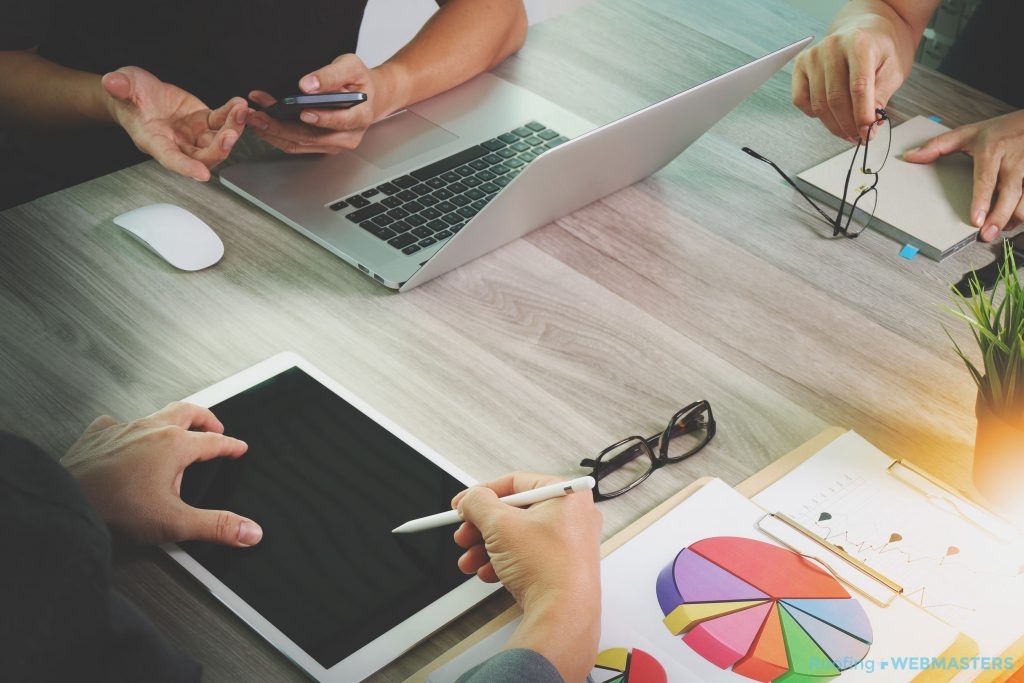 24/7 marketing: Your roofing website is visible to anyone on the internet twenty-four hours a day, seven days a week. Because SEM targets specific audiences, you generate clicks that turn into calls virtually all day, every day.
Better ROI: Unlike some marketing strategies, search marketing affects the bottom line.
Build a stronger brand: You might already have a website, but SEM enhances your web presence. By showing up on SERPs, consumers will consider you an authority in the roofing industry.
Having an advantage over the competition: Many roofing websites don't employ SEM services. You have a decided advantage over your competitors when using SEM.
Increase online visibility: The more visible you are on search engines, the more likely it is that consumers will click on your website and become a customer.
Market to a target audience: There are local consumers looking for your service, and search marketing helps you reach that audience and convert them into customers.
If you are still unsure if SEM services are for you, call Roofing Webmasters today at (800) 353-5758. Our team of SEM professionals are ready to take your roofing company to the next level with our SEM services. Our goal is to have you rank higher in search engines, boost customer traffic, and increase sales conversions.
Why Choose Us for Your Roofer Websites and Marketing Needs
With years of assisting roofers with SEM services, we are a SEO and internet marketing team specifically tailored for roofing companies. We offer a number of services that increase search engine visibility, attract more clients, and increase sales revenue. Our SEM services cover both organic SEO and PPC management with the objective of enhancing your online reputation.
With effective marketing, your roofing website can receive great success and long-lasting results. We are a company that believes high-quality search engine marketing and consistent maintenance to your roofing website will translate to tangible success. Let us enhance your website with SEM techniques and services designed to provide a stronger web presence with high ranking potential. Call us today at (800) 353-5758 for SEM services for your roofing website.