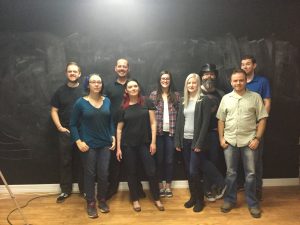 There is one metric that matters more than any other in online marketing; return on investment (ROI). Let's be realistic about this; the reason roofers invest in internet marketing services is so that they can make more money. While website traffic, click through rate, and ad impressions all provide insights into the performance of a marketing campaign, none of them provide the answer that matters most. If roofers aren't making money through their online marketing, the rest of the process is trivial. To properly measure internet marketing ROI, you must account for each of your channels:
Content Marketing / SEO
PPC Advertising
Social Media Marketing
Review / Reputation Management:
Website Design / Maintenance
Each channel will present its own challenges for how exactly ROI is measured. For example, PPC advertising provides a simple way to measure ROI. Since tracking conversions through AdWords is a common practice, the number can be easily subtracted by your paid advertising budget. Other channels are more difficult to track. For example, it's hard to translate how website maintenance influences conversions, so there is going to have to be some guess work involved. To discuss internet marketing ROI for roofers, give us a call now at (800) 353-5758.
What is a Good Internet Marketing ROI for Roofers?
A good marketing ROI is anywhere from 3:1 to 5:1. Ratios are effective forms of measurement because they simplify the calculation and are easy to apply across various channels. In other words, for every one dollar you spend on internet marketing, you should make anywhere from three to five dollars back. A 10:1 ratio would be considered elite, and something you'd have to work very hard to sustain. In addition to a benchmark numerical value, a good internet marketing ROI is:
Diverse: The goal is to have multiple streams of profit
Measurable: While some guess work is expected, a close estimation is ideal
Profitable: Earns your company a profit when all expenses are accounted for
Sustainable: Influenced by a long-term strategy
Many internet marketing companies plead ignorance when asked about ROI. Failure to provide a full range of internet marketing services helps them withhold corresponding data. At Roofing Webmasters, internet marketing ROI is dependent upon a multitude of marketing techniques. Not only do we design and optimize your website, provide content, and maintain blogs, but we manage your social media accounts and online citations. We can also manage your PPC advertising campaigns.
How Roofing Webmasters Increases ROI
Hiring a separate PPC campaign manager, web designer, and SEO consultant can complicate your company's ability to calculate return on investment. By investing in Roofing Webmasters, you ensure that every aspect of your internet marketing campaign is handled by the same company. This allows you to easily track your ROI, an activity we will assist you with, and troubleshoot any of your marketing problems with one phone call. Our team of SEO experts is always a phone call away to answer any questions you have regarding your campaign.
Roofing contractors can't be out repairing flat roofs and installing roof coatings while handling internet marketing at the same time. Still, you only want to invest in something that is going to be worth your time and money. At Roofing Webmasters, our staff of experts knows what Google looks for in roofing contractor websites. We provide full service internet marketing specifically designed for roofing companies. Stop trusting marketers that know nothing about the roofing industry. To discuss roofer internet marketing ROI, give us a call at (800) 353-5758