We know you're ready to reach all those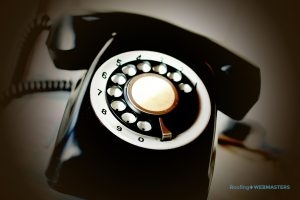 customers out there searching for roofing contractors in your service area, and we're going to help them find you! Don't wait another moment to let our team at Roofing Webmasters get to work on your roofing company's web design and internet marketing. Remember, we specialize in SEO for roofers, so we'll cut straight to the methods and details that we know will serve you well.
Contact us at (800) 353-5758 or complete the form below, and we'll walk you through getting started. Our team of webmasters, writers, designers, and social media gurus can quickly get to work on crafting an online presence that will get you noticed among roofing contractors in your area. It's high time you stood out from the crowd!
We look forward to connecting with you!