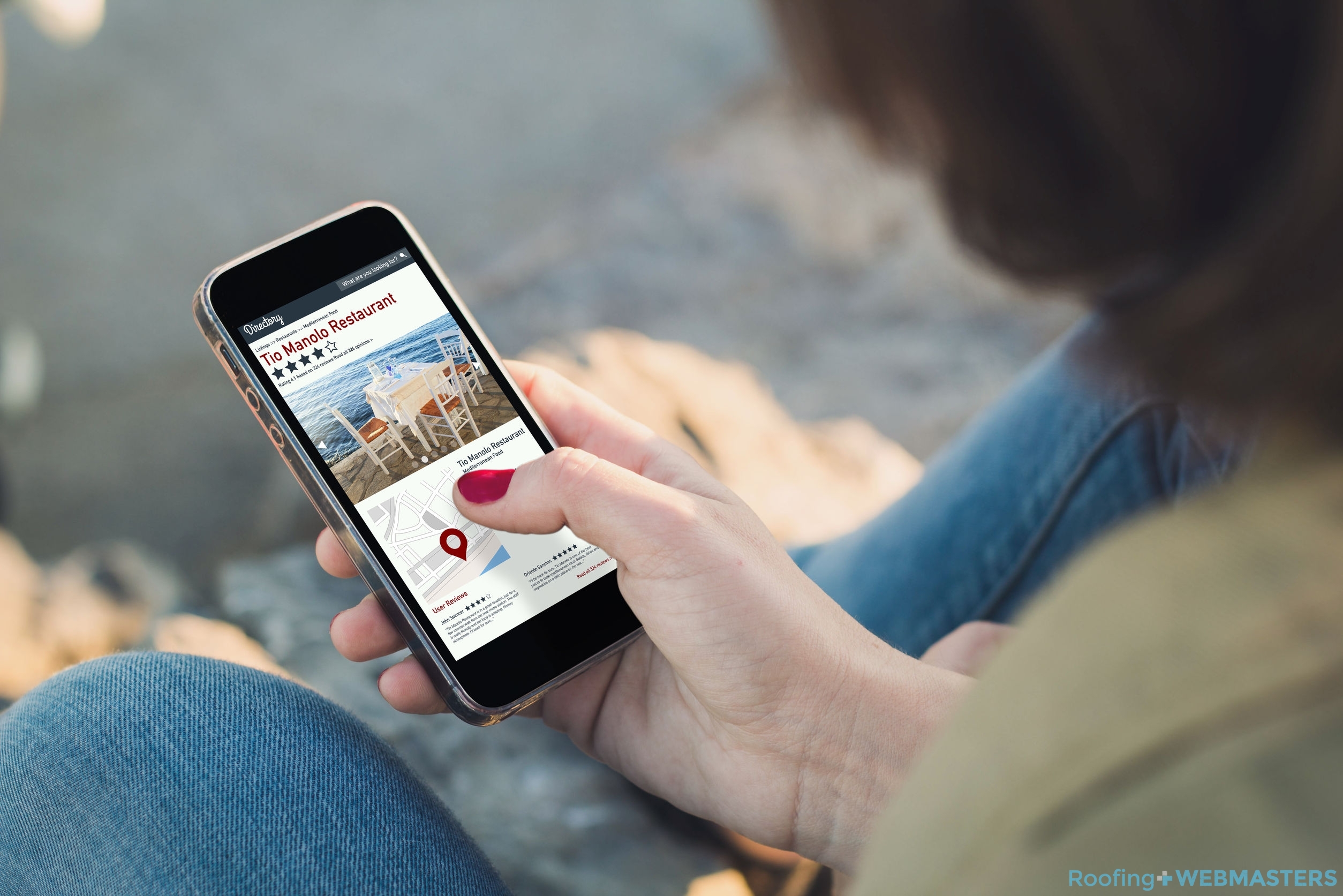 When looking for a new product or services, the internet is one of the most popular ways to gain information on said services. While the internet has a plethora of information to read through in regards to services and products, one of the essential online tools that makes it easier for consumers to find what they want are through online reviews. It's safe to say that reviews are taken very seriously; whether you are looking for a new doctor or book, reviews can help make up your mind and find the right product or service for you. Reviews aren't only helpful for potential customers, but they are great for SEO, as well. Although heavyweight SEO components like content, web design, and social media garner a lot of online visibility for your roofing website, online reviews is a great way to rank higher in search engines and it can also impact where you are placed in SERPs (search engine result pages).
With the help of the Roofing Webmasters, we are able to positively impact your roofing website with our SEO online review management. Online reviews are not only beneficial to higher rankings in search engines and increased customers but also benefits your website as a whole. With more reviews that are raving about your website, you are able to rank higher in SERPs, increase your clients base, and boost your sales. Let the Roofing Webmasters improve your website visibility when you call us at (800) 353-5758 for SEO online review management.
Why SEO Online Review Management Matters To Your Roofing Website
There are many added advantages to SEO online review management for your website. There is an increase in the SERPs, a boost in your client base, that can help with the increase in sales. While these things are great for your website, there are more specific ways that can really help your website and also it's SEO and internet marketing strategy.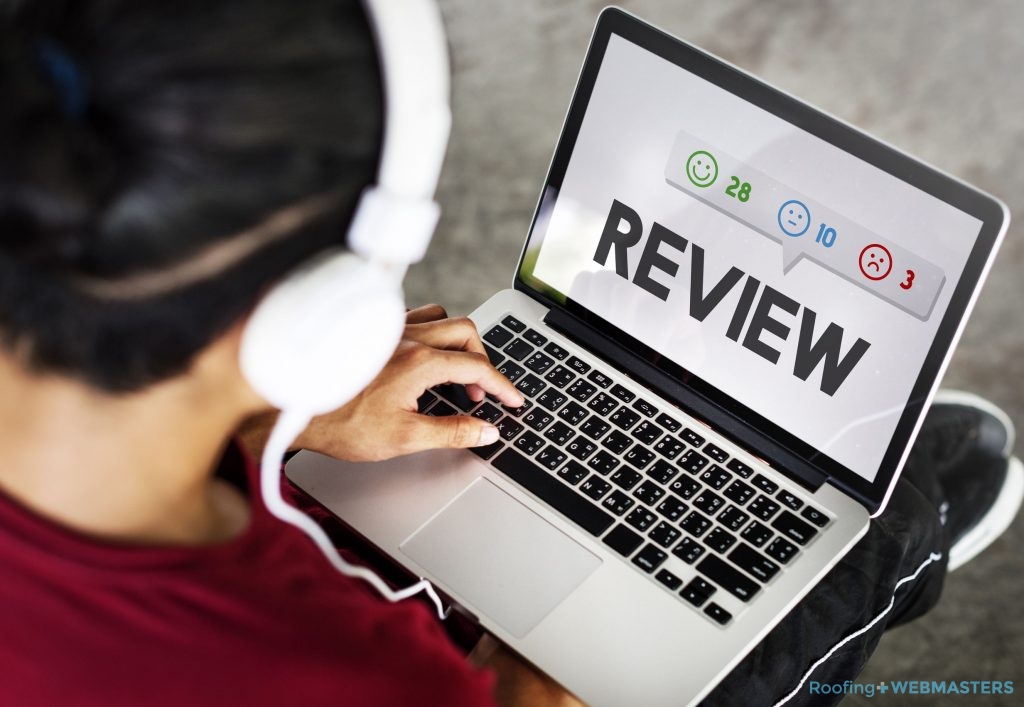 Creates More Content For Your Website: Yes, an online review is considered content in regards to search engines. Because search engines love new and relevant content, having new reviews pop up on either your website or other online listings can greatly benefit your ranking in search engines.
Increases Traffic Through Keywords: The keywords that we use to optimize your website and the language that your customers use is going to be the same. More reviews mean more customer traffic to your roofing website.
Good Reviews Impress Google: Another thing that Google really loves is stellar reviews. It proves to them that you are not only credible but that your website is authoritative, giving you a great chance to rank higher on search engines.
Reviews Improve Your Social Media Presence: Social media platforms are a great way to connect and build relationships and also share information with your customers. Because reviews are a great way to start a conversation about your services, you can also use them on your social media site, which will help increase your search engine ranking.
Because of online reviews, not only will you increase search engine rankings, improve customer traffic, and generate more revenue, you will see benefits in regards to content, social media, and other SEO components. If you are interested in SEO online review management for your roofing company, call us today at (800) 353-5758.
Online Review Management Services

With the Roofing Webmasters online review management, we are able to generate more client traffic and a great web presence that can lead to increased rankings in search engines. We do this by coming up with an online management strategy that will focus on links to reviews on your website, encourage customers to leave reviews on review sites, respond to customer's reviews, and create a place in your roofing website where customers can leave reviews. The main review sites that we use for your online review management are
Angie's List
Google+ Local
Yahoo! Local Listings
Yelp
Giving customers a number of places to leave reviews gives them the opportunity to leave reviews on their desired website.
Our online review management services are not a one and done deal. We will continue to check you social media sites reviews, stay connected with customers, and ensure that review websites always have the correct information. While bad reviews are not something that anyone wants, they can happen from time to time. Because of this, roofers aren't necessarily raring to implement online reviews. However, just because you get a bad review does not mean it will adversely affect your standing with search engines. Google understands that no one is perfect and won't hold a negative review against a website and look other SEO components. In regards to customers who leave a negative review, we will always guarantee to speak with them with respect and turn the situation around as soon as possible. The team at the Roofing Webmasters is ready to start on your SEO online review management strategy today so you can get great reviews that will lead to long-lasting results and success. Call us today at (800) 353-5758 to get started on your roofing website's SEO online review management.