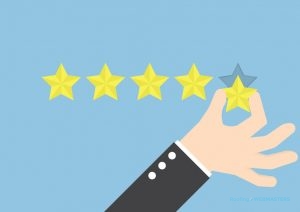 Online reviews are an important part of every business in the modern era. Roofer online reviews can be generated in a number of different ways. The most organic way to receive online reviews is to make your company available for reviews on online citation listing directories. Websites like Yelp, HomeAdvisor, and Angie's List are all websites where customers can leave reviews. Increasing your roofing company's visibility will lead to more roofer online reviews.
Should a Roofing Contractor Ask for Online Reviews?
Even if a roofing contractor has strong online visibility, reviews might be scarce. The reason is because when you do a good job, people tend to forget about reviewing your company. One way to combat this is to set up your email to politely ask for reviews. In each email that you send to customers, the bottom would have an area asking them for them to review your company. This way, if people benefited from your service, they are more likely to take the time to leave a review. This simple step should increase roofer online reviews.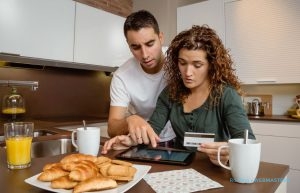 One thing roofing companies should not do is solicit reviews with incentives. Websites like Yelp will penalize you, and even fine you, if they learn that you are soliciting positive reviews with manipulative tactics such as incentives. You can however offer general programs and incentives for customers to use your roofing services, just not to solicit reviews. The more satisfied customers you have, the more emails you will be able to send asking for reviews.
How to Respond to Negative Roofing Contractor Reviews
It's critical that roofing contractor's acknowledge harsh reviews. While nobody enjoys seeing bad things said about their company, taking the time to respond will actually build your roofing company's reputation. Make sure you respond to negative reviews on the website they were left on. For example, if someone leaves a harsh review of your roofing company on Yelp, make sure you respond to it on Yelp. That way, whenever a prospective customer reads the negative review, they will also see your response to it. This indicates strong customer service, as well as an explanation as to why the review might have been left.
Don't overreact to negative reviews. A customer might have been having a bad day and decided to take it out on your company. The important thing is that you refrain from the use of combative or confrontational language in your response. Remain calm and collected, and simply respond to the review with an apology for their dissatisfaction as well as an offer to talk further about it and resolve the complaint. If everything goes well, the customer might end up happy and eventually remove the negative review, and possibly replace it with a positive one. For roofer online reviews management call (800) 353-5758