What is Roofing SEO?
Search Engine Optimization for Roofers is the process of ranking a website or other digital property (i.e. business listing, social media page) on Google. The higher a roofing website ranks, the more clicks it receives and the more business comes in for your company.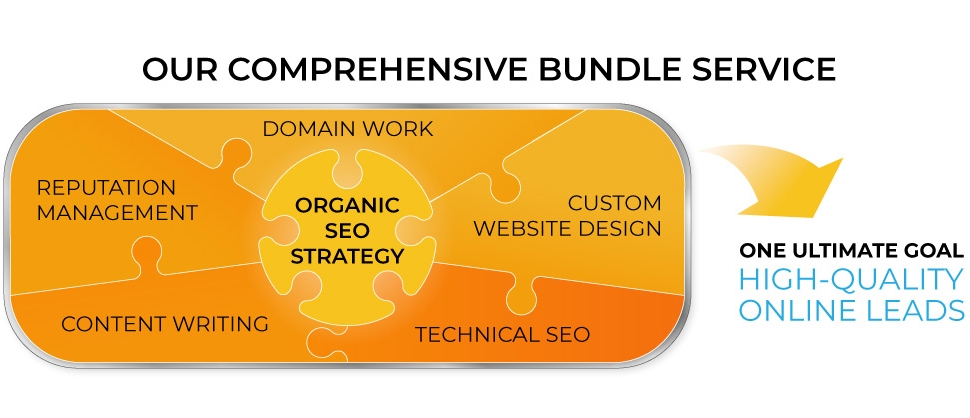 Business Information / Location
Content Development
Directory Listings
Image Files
Link Building / Earning
Meta Titles / Descriptions
Online Reviews
Social Media
Website Design (CSS, HTML, etc.)
The Roofing Webmasters Podcast
The Team at Roofing Webmasters discusses some of the most important topics in digital marketing. If you are interested in improving areas of your online presence, give us a call today at (800) 353-5758.
<

Get More Reviews - With DataPins for Contractors

GEO Location Check-ins - Posted Directly to Your Website

Email & Text Clients - Direct Links to Your Google, Facebook & Yelp Accounts

Post Job Pics - Photos Automatically Posted to Your Service Pages for Better Organic Rankings
Manage Your Online Reputation - Be Proactive and Make Reviews Work for You

Map Pins - GEO Coding Puts Pins on Your Website for Your Jobs

Higher Map & Organic Rankings - By Using DataPins

Google Responds - Reviews, Photos, and Geo Locations are Highly Appealing to Google!
The Impact of SEO for Roofers
SEO campaigns generate the most valuable leads for roofers. Not only do these leads convert at a higher rate, but the prospects are specifically interested in your brand, creating a greater opportunity for repeat customers. As a result, roofing companies optimized online grow stronger every month, quarter, and year, making organic traffic the gift that keeps on giving. Check out some of the specific impacts an optimized online presence can have for your business:
Brand AwarenessConsumers grow more aware of your brand, logo, and company values
Lead GenerationExclusive leads come through your website through organic search
Return On InvestmentCost per acquisition decreases while lifetime value increases
Search VisibilityImproved SERP positions for relevant search queries, resulting in more clicks
Every level of business can benefit from an enhanced online presence. For example, newer contractors can quickly rank by targeting long-tail keywords, while established companies can expand their reach with improved content and advanced on-page optimization. In addition, DataPins helps build credibility by publishing social proof to validate roofers' services and service areas online. Attending to your Google Business Profile also pays significant dividends in the form of clicks, calls, and form submissions.
The Elements of SEO for Roofing Companies
SEO can improve your roofing company's search ranking and visibility. Optimization refers to many adjustments rather than a single action. Google ranks pages based on trust and tenure, which means SEO can take time. Sustaining high rankings requires ongoing SEO, which adapts to Google's latest algorithm updates. The search engine makes minor tweaks regularly, which requires consistent attention from marketing firms.
Search optimization is a gradual process that produces long-term results. Roofers with brand-new websites should not expect immediate placement on the first page. However, consistent SEO efforts can produce long-lasting results that generate affordable roofing leads. In addition, proper SEO implementation can change your roofing business forever. High-ranking roofing company websites are consistent, engaging, and trustworthy. As a result, each online marketing campaign should aspire to these standards.
Call (800) 353-5758 to learn more about SEO for roofers.
The Evolution of SEO
As of 2022, Google provides the following resources:
Search engine optimization has changed a lot over the years. Unfortunately, there are no definitive optimization criteria because Google withholds its algorithm from the public. However, we can consult Google's guidelines while also drawing from our independent research. In addition, we know that Google's algorithm changes multiple times per day, so adaptation remains an essential quality for successful search campaigns. For example, ranking on page one was once a simple process, but as the algorithm evolves, the standards for ranking become increasingly high. Therefore, attending to each optimization task is more important than ever in 2022.
Google Ranking Factors Explained
The world's top search engine details how to improve your local ranking on Google. However, they withhold their specific ranking factors. As a local roofer, your goal is to generate roofing leads through organic search but the methods you use to achieve your goal can be overwhelming. The most successful businesses defer their roofer SEO campaigns to experts in the industry. As a company specializing in roofing, we can handle your online promotion for optimal results.
Roofing Webmasters offers internet marketing services for roofers which can alleviate the burden imposed by a dynamic digital landscape.
SEO Concepts for Roofing Contractors
Local SEO: Contact information, directory listings, location data, etc.

On-Page SEO: Paragraph text, image alt text, meta descriptions, etc.

Off-Site SEO: Business listings, inbound links, social profiles, etc.

Technical SEO: Design, hosting, site speed, etc.
There are many aspects to effective search engine optimization, and our agency attends to every detail. However, in its most basic sense, SEO is about improving ranking on Google. With more than a decades-worth of experience, Roofing Webmasters puts local contractors in a position to succeed. We look forward to helping your business thrive online.
Organize SEO into Categories.
Our goal at The Webmasters is to simplify search engine optimization. There's no more effective way to do so than with categorization. We group keywords, pages, and posts to craft the most exhaustive SEO campaign in 2022. Each company presents a unique set of opportunities, and our job is to maximize those to create consistent online conversions.
Online Marketing For Roofers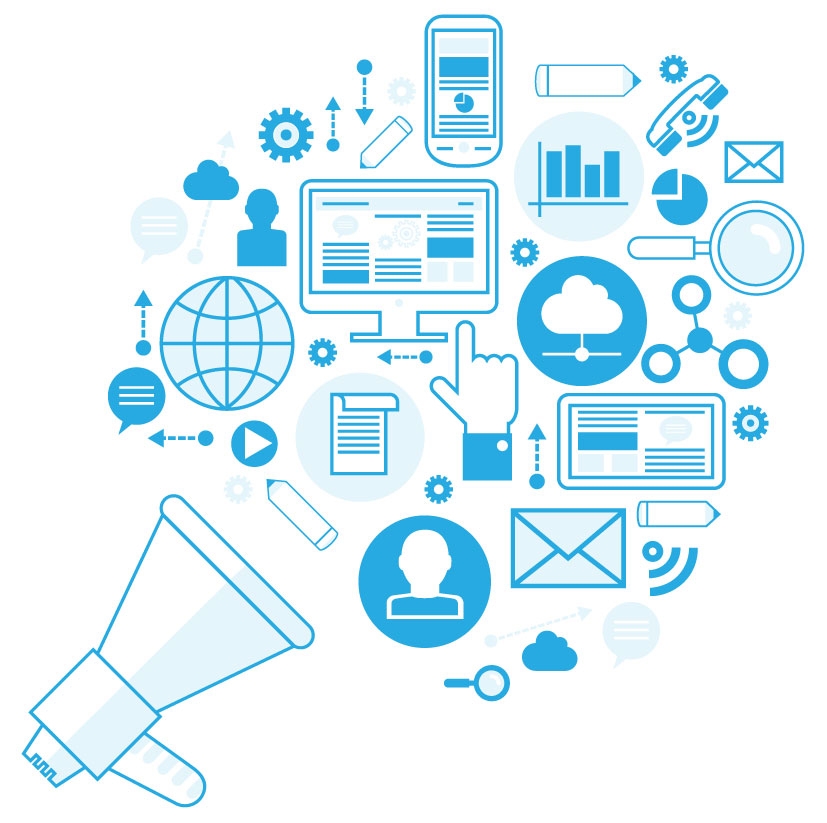 Affordable SEO is a great foundation, but other internet marketing tasks do not directly involve search optimization. Because SEO can take time to implement and flourish, roofers must find ways to supplement website traffic. One of the most effective traffic generators is Pay Per Click advertising. With Google Ads, companies can bid their way to the top of Google SERPs, expediting a process that takes far longer with organic. While PPC costs money, it also produces instant results. With an experienced campaign manager, PPC ads can deliver a considerable ROI.
Digital marketing works best in synergy, so investing in single marketing services is a mistake for contractors. For example, excellent content on a slow website proves useless for your marketing campaign. Users will exit the website before reading your content, navigating to a competitor's website. In addition, Google registers on-site behavior, so when visitors exit quickly, it increases your site's bounce rate, resulting in a lower overall grade from Google.
Internet Marketing Services Include:
PPC Advertising
Reputation Management
Social Media Advertising
Why Choose Roofing Webmasters?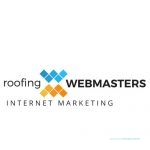 Choosing an SEO company can be overwhelming. Starting the search is stressful enough, but it becomes even more taxing when confronted with a high volume of choices. Contractors are faced with many questions when narrowing their list of potential SEO's. While The Webmasters won't make outrageous promises, we will detail our unique qualities and show why contractors across the United States consider us the premier SEO company for roofers:
Affordability

: Working closely with roof contractors, we provide affordable monthly plans

Industry Experts: Our service is tailored to roofers, giving us a greater understanding of your goals and challenges
Complete Services: Our team covers every aspect of roofer internet marketing, from SEO & content marketing to PPC and web design
Customize Your Experience
At Roofing Webmasters, we customize every aspect of your campaign. With years of experience marketing for roofers, we've seen the negative impact of stock websites. Many clients come to us wondering why they fail to rank for relevant keywords in their area. Improved ranking starts with a custom website representing your company's brand and services. We know that Google values unique and valuable content along with a user-friendly website that provides a positive user experience. We offer the following custom-based services:
Custom Content

: Our writer's craft content based on need and preference and implement local and industrial keywords

Custom Logo Design

: No logo? No problem! Our graphic design team can create a logo from scratch or enhance your existing one.

Custom Website Design

: Our designers craft your original company website and integrate its brand, color scheme, and location
Roofing Webmasters Provides The Ultimate Internet Marketing Experience For Roofers in 2022. Call (800) 353-5758 To Sign Up For Roofing SEO Services!