Once a website is created and has all the necessary design components, the work has just begun. For any roofing company, their website should be a continuous project, looking for newer ways to improve traffic and increase sales with each passing month. A great way for roofers to constantly generate customer leads is with SEO services from Roofing Webmasters. SEO, or search engine optimization, refers to the process of optimizing a website so search engines can more easily crawl and index it on SERPs. One of the most popular ways for consumers to find an answer to their problem, look up information, or find a new service is through search engines like Google. Some examples of SEO include:
Image Optimization: Renaming image files and entering alt text once uploaded
Keyword Placement: Researching industry keywords and dispersing them throughout content
Meta Descriptions: Writing an informative meta description that fits within character limitations
Title Tags: Optimizing title tags with industry keywords
SEO services are the most effective way to increase search rankings and gain more visibility online, but it can take a lot of work if you are unfamiliar with SEO and internet marketing. The Roofing Webmasters are a professional roofer SEO firm, that is ready to help you gain higher rankings in search engines so you are able to get more customer traffic and an increase in sales. Although it can take a bit of time to optimize your roofing website with SEO, our team have years working in the SEO and internet marketing industry, so we are able to get you the long-term results and success that your roofing company deserves. Let us provide your roofing company with SEO services that will have you ranking higher when you call us today at (800) 353-5758.
Get Roofing Leads Using SEO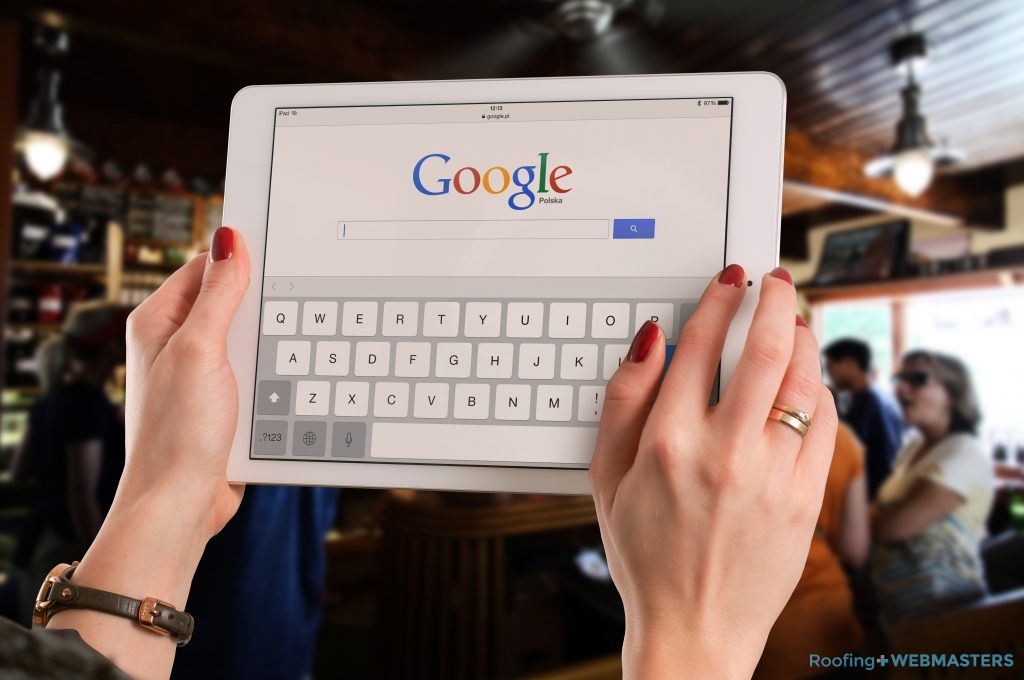 A common complaint among roofing companies regarding SEO services is that it can take a long time to see results. Because SEO is the process of optimizing your website organically, it takes time to earn authority and garner leads that will turn into sales. With instant gratification advertising techniques like PPC, roofers can gain clients faster than with organic website optimization. While PPC is a great marketing tool to use, it is nowhere near as effective as traditional SEO and internet marketing. Since PPC ads are paid, sponsored results that show up in search engines drain your marketing budget. Roofing Webmasters encourages PPC in moderation, but we will always prioritize SEO for its longevity and sustainability. If you are a contractor in need of roofing leads, there are several ways that SEO is advantageous.
Increase customer traffic: Higher rankings increase organic website traffic
Consumers are more likely to click on organic: Research shows organic results are more trusted than PPC ads
Continuous internet marketing: Google regularly updates its algorithm, and websites must adjust along with it
Long-lasting results with SEO services: Organic SEO promotes long term business growth and sustainability
While Pay Per Click ads attempt to emulate organic results, anyone with enough experience on the web can tell the difference between PPC and organic results, and tend to trust organic ones more. Because SEO services focus on titles and meta descriptions that appear on SERPs, it can also increase the click through rate on your roofing website. There is no downside to search optimization when properly utilized. In fact, it is an asset that can serve your company for decades. While we can't predict how search engines will evolve over the next 10, 20, and 30 years, we can certainly project trends and mirror the evolution of Google and other internet powerhouses. If you are ready to boost search visibility, increase website traffic, and convert more leads in 2018, call Roofing Webmasters at (800) 353-5758 to begin working on your roofer SEO services.
Roofing Webmasters SEO Marketing Strategy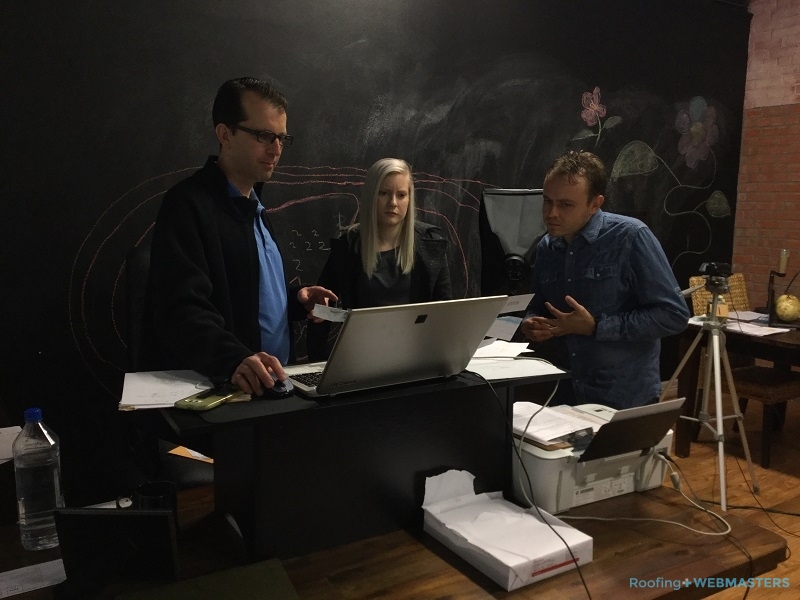 Frequent updates promote higher search rankings, more customers, and greater sales leads. Roofing Webmasters is an industry expert in SEO and internet marketing. We are able to create content that is engaging, web design that is aesthetically consistent and social media that connects with your audience. In addition, local mapping integrates your business locally, while helping you rank higher on mobile results. Our techniques help foster customer relationships, and improve sales. In addition, at Roofing Webmasters, we comprise an SEO marketing strategy for your roofing company. The strategy includes:
Keyword Research: We research keywords for industry and location relevance
Page Structure: Create a URL hierarchy to mark parent and child pages
Site Preparation: Arrange SEO elements like titles, meta descriptions, and images
We emphasize these points because they are the building blocks of a successful website. After an SEO strategy is complete, we work on quality content and other optimization elements. Our team doesn't stop working once your website is launched. We continuously review your website's content, design, page information, technical analysis, and usability to ensure that your roofing website is performing to its maximum potential.  With SEO services from Roofing Webmasters, you can improve online visibility and earn the success that you deserve. Are you ready to take your website to the next level with SEO services? Give us a call today at (800) 353-5758.