Once a website is created and has all the necessary components, the work should never stop there. For any roofing company, there website should be a continuous project, looking for newer ways to improve customer traffic and increase sales. A great way for roofers to constantly generate customer leads and increase sales is with SEO services. SEO, or search engine optimization, refers to the process of optimizing your website so search engines can navigate it more easily and raise the chances of getting high rankings in the SERPs. One of the most popular ways for consumers to find an answer to their problem, look up information, or find a new service is through search engines like Google. SEO services are the most effective way to increase search rankings and gain more visibility online, but it can take a lot of work if you are unfamiliar with SEO and internet marketing. The Roofing Webmasters are a professional roofer SEO firm, that is ready to help you gain higher rankings in search engines so you are able to get more customer traffic and an increase in sales. Although it can take a bit of time to optimize your roofing website with SEO, our team have years working in the SEO and internet marketing industry, so we are able to get you the long-term results and success that your roofing company deserves. Let us provide your roofing company with SEO services that will have you ranking higher when you call us today at (800) 353-5758.
Get Roofing Leads Using SEO
A big reason that roofing companies might not be interested in SEO services is because it can take a long time to see results. Because SEO is the process of optimizing your website organically, it might take time to gain authority and garner leads that will turn into sales. With fast advertising techniques like PPC, roofers are able to get clients and sales a lot faster than waiting for their website to optimize. While PPC is a great marketing tool to use, it is nowhere as effective as traditional SEO and internet marketing. Since PPC are paid, sponsored ads that show up in search engines, they can cost a lot of money in the long run. The Roofing Webmasters encourage PPC to get results fast, but we will always push SEO services because roofers are able to get more out of SEO. If you are a roofer who needs roofing leads, there are a few ways that SEO is advantageous.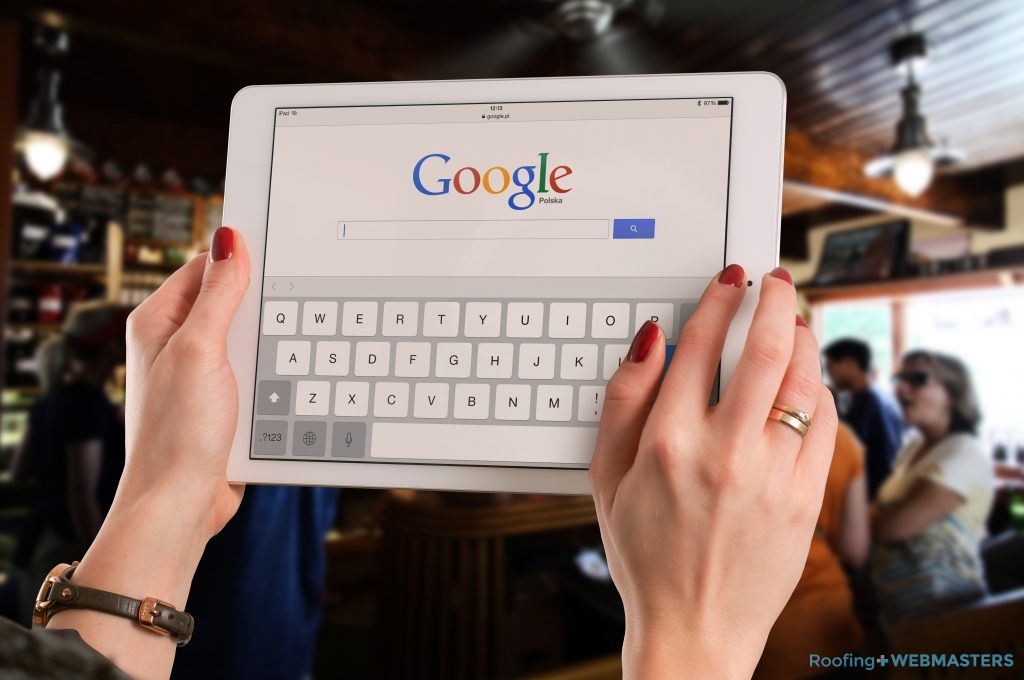 Increase customer traffic: When you rank higher in the search engine due to organic SEO, can significantly increase customer traffic to your roofing website. Because SEO services focus on SEO titles, meta descriptions that are displayed in the SERPs, this can also increase how many people are clicking through your roofing website.
Consumers are more likely to click on organic: While a lot of people tend to click on ads through PPC, potential customers are more likely to click on a site that uses more organic SEO. Anyone who is on the internet long enough can tell the difference between PPC and organic and tend to trust organic more.
Continuous internet marketing: With an SEO firm, your website will get frequent upgrades that meet trends and help your website continuously rank in the search engines.
Long-lasting results with SEO services: Although SEO takes a while to optimize, you are able to get better results that last a long time. Because we provide monthly services that continuously update your roofing website, you will long-term results that bring lasting success.
If you are ready to boost your rating in the search engines, increase customer traffic, and improve your sales, call the Roofing Webmasters at (800) 353-5758 to begin working on your roofer SEO services.
Roofing Webmasters SEO Marketing Strategy
At the Roofing Webmasters, we will work on an SEO marketing strategy for your roofing company as part of our SEO services. We create an SEO strategy before we begin any work on your website which includes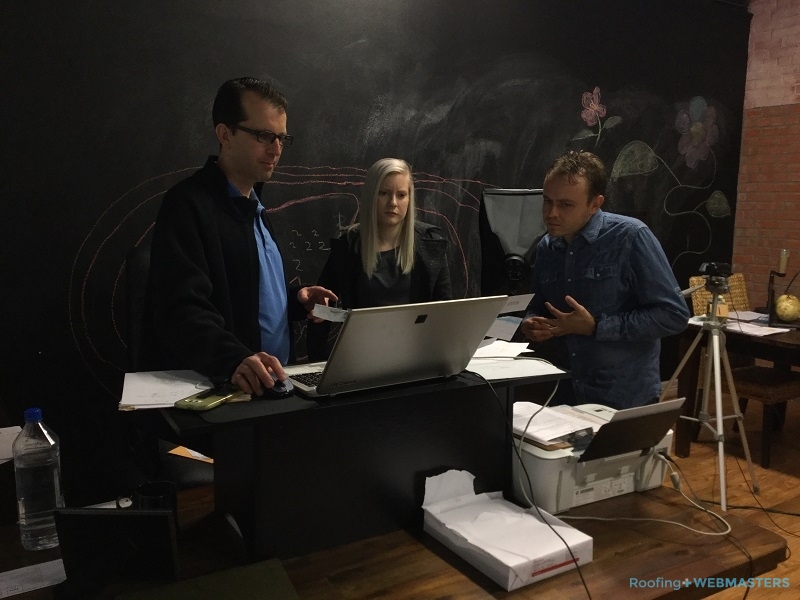 We research keywords to determine what keywords are the most important for the roofing industry and the area you are providing a service.
Concentrate on the page information and how it will look once it's published.
Focus on SEO elements like titles, meta descriptions, and images.
We emphasize these points because they are the building blocks of creating a website. After an SEO strategy is complete is when we work on content and other SEO service factors. Our team at the Roofing Webmasters are experts in SEO and internet marketing and are able to create content that is engaging, web design that is aesthetically consistent and user-friendly, social media that connects with your audience, mapping to stake your claim on your business, and other components that will help you rank higher in search engines, build customer relationships, and improve sales.
Our team doesn't stop working for you once your website it launched. We continuously review your website's content, design, page information, technical analysis, and usability to ensure that your roofing website is performing at maximum capacity. Frequent updates and work on your website guarantees that you will continue to see higher search rankings, more customers, and greater sale leads. With our SEO services we are able to improve your online visibility and give you the success that you deserve. Are you ready to take your website to the next level with SEO services? Give us a call today at (800) 353-5758.