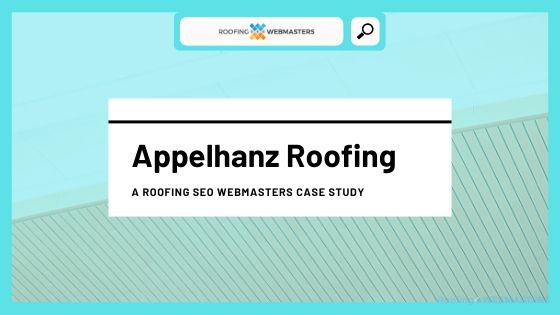 Roofing Webmasters launched Appelhanz Roofing's new website in December 2021. As you can see by their 3-month Google Search Console comparison, their organic traffic has increased by 38.12% on Google alone.

Diving deeper into the data through Google Analytics, we see that Appehanz Roofing's overall users increased by 10,480%, which is incredible. Applehanz has garnered 1,600 users since its initial launch.
Google Analytics users account for direct visits, referrals, and organic visits from other search engines like Bing and Yahoo. Of course, the 768 Google clicks still make up nearly half of that traffic, but it's nice to know they are succeeding in other aspects of their campaign.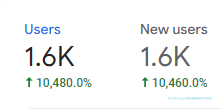 Keyword Rankings
It's easy to see why Appelhanz Roofing succeeds on Google when searching for the popular keyword term roofing topeka ks. Appelhanz ranks #1 on Google Maps for this term and #5 on traditional results. Let's review some of their other top Google rankings in 2022.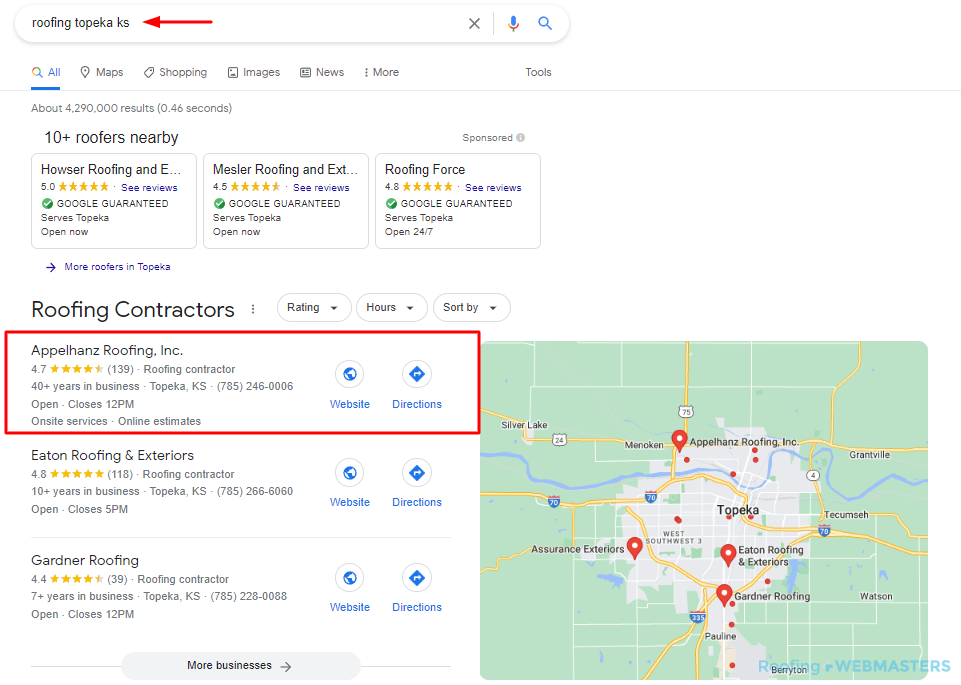 | | |
| --- | --- |
| Keyword | Ranking |
| roofing topeka ks | 1 |
| roofing company topeka ks | 1 |
| topeka roof repair | 1 |
| roofing companies topeka | 1 |
| roofing companies topeka ks | 1 |
| roofers topeka ks | 1 |
| gutter repair topeka ks | 2 |
| topeka roofing | 2 |
| topeka roofers | 2 |
| gutter installation topeka ks | 3 |