What Is an Online Citation?
An online citation is a listing of your roofing company's contact information, including; name, address, and phone number (NAP), within an internet directory website. One of the most popular ways that consumers were able to find new services pre-internet, was through the Yellow pages. While physical yellow pages have become obsolete, online directories have taken their place. Because the internet is the number one source of new information, it is also a great place to promote local services.
Though it is one of the most simple components of SEO, optimizing for local listings is still a practice that goes unattended, far too often. At Roofing Webmasters, our goal is to target all SEO elements and incorporate them into your website. One of these elements is SEO online citations services. With optimized online citations, your roofing website will not only rank higher in the search engines, but it will increase your website's credibility among customers. Our team at the Roofing Webmasters is able to develop online citations that will make your business more appealing to customers, gain more rankings in search engines, and in turn boost your sales. Call us today at (800) 353-5758 for SEO online citations for your roofing website. We promise that our SEO online citations services will help you gain more online visibility and success.
How SEO Online Citations Help Your Roofing Website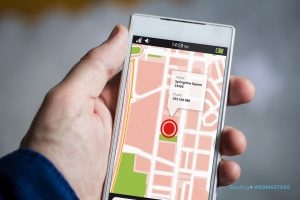 Online citations are critical to the success of your roofing website because they can improve your local search results among potential customers. While it might seem necessary to link back to your website when adding an online citation, this is not so; just the mention of your business name is enough to improve local search results. While a link can certainly help, it won't really have an affect on search engine results.
Not only are online citations important to search engines, but they also help you build online credibility. Being listed in online directories like Angie's List or Yelp can really increase your visibility and show potential customers that you are a real and trustworthy website. So the more citations that your roofing website accumulates, the more credible you seem and the more likely you will be to receive a higher ranking in local search listings. With the Roofing Webmasters SEO online citations, we will help your company attract more business, gain more client, and increase your ranking. Call us today at (800) 353-5758 to learn more about SEO online citations for roofers.
Roofing Webmasters Online Citations For Roofing Websites
In order to rank higher in the search engines, it's important to cover all SEO components. At the Roofing Webmasters, we will focus on creating online citations that will drive traffic to your roofing website. When developing online citations for your website, there is a strategy we use in order to tackle all bases.
Find the best citation sources for your roofing website
Citation sources refer to websites or platforms that list your company's contact information. The most frequent citation sources that Roofing Webmasters use are:
Google My Business
Angie's List
Superpages
Yellow Pages
Yelp
Build business listings
When we work on building your citation sources, we will use two types of citations to create your listings. These are partial citations (name and phone number) and full citations (name, address, and phone number). Some citation sources require more information, which we are able to provide.
Build local citations
National citation sources are important, but creating citations that are specific to your area and industry are even more critical. We will build local citations by joining local associations that are relevant to the roofing industry.
Citation Cleanup
This only applies to roofing companies that have been around for awhile. One of the most important things about online citations is consistency. In order to rank in local search listings and attract clients, all citations must be the same throughout the web. We go through and make sure that all citations are uniform.
Optimize online citations
Once your online citations are consistently listed on the web, we will review each of them and make sure they are accurate, well optimized, and as detailed as possible.
The Roofing Webmasters will not only develop SEO online citations for online directories, but for your own website, as well. It is important to have the necessary information on your website so customers are able to locate and contact you. Our team has many years of experience creating citation sources that rank higher in search engines and increase visibility to local customers. SEO online citations aren't always considered the handiest SEO and internet marketing tool, but we understand that every SEO tool is important and will do everything we can to turn clicks into calls. Please give call us today at (800) 353-5758 to discuss SEO online citations services for your roofing company.