---
Roofing Webmasters offers Social Media Advertising for roofers to help generate leads through sources outside of Google.
Platforms like Facebook, YouTube, and Instagram can help roofing companies acquire qualified prospective customers through social media channels.
As people demonstrate an interest in a particular category (like roofing) and reside within a specific service area (your city), they become candidates to see your advertisement.
Using SM ads, along with Roofing SEO, can change your business.
---
---
Paid Ads Through Social Media
As the social media landscape changes, so does the range of content, as well as the expectations of your audience. While a more populated online world means more opportunities for conversion, it also leads to oversaturated advertising platforms.
However, top social media platforms now offer paid advertising options that can help extend your audience reach at an affordable cost for better ROI for your roofing company.
Each of the top five U.S. social media platforms now offers pay-per-click, or PPC, advertising options that can lead to more roofing leads and a better return for your advertising buck.
---
Which Social Media Channel is Best for Roofing Contractors?
Based on our 10+ years of social media advertising experience, we can confidently say that Facebook is the best social media channel for roofing contractors. Roofing companies can run ad campaigns through the Meta Business Suite, allowing business accounts to advertise on Facebook and Instagram.
---
Top Social Media Marketing Platforms
Roofing Webmasters offers campaign management services for both Facebook and Instagram. These platforms stand out for their substantial user bases – Facebook has two billion active accounts alone – and for the outstanding data collection.
While Google Ads may be a more popular hub for roofing ad campaigns, Facebook and Instagram offer highly customizable solutions at a fair cost.
---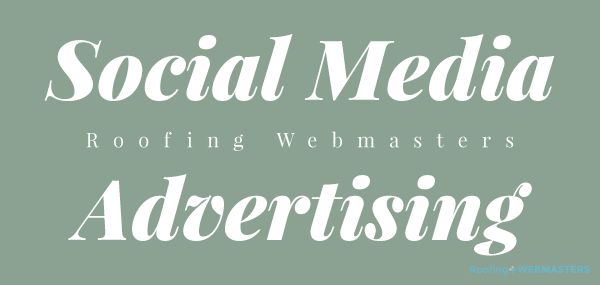 Roofing Webmasters Offers Social Media Advertising Services for High ROI and Lead Generation.
---
Facebook Advertising
As the top social media platform, Facebook Advertising options are plentiful, allowing you to focus your audience according to demographic and psychographic information.
While "promote your post" options are perfect for content marketing opportunities, Facebook's primary advertising campaigns offer the best customization, demographic data, and budget control. This marketing channel offers impressive revenue potential with very competitive ad pricing!
Our company offers your business tightly controlled and highly profitable ad management services. With our trusted, experienced advertising experts, you'll be amazed at the results we can achieve in 2023.
Facebook is the top advertising platform for roofers in the United States.
---
Key Takeaway
With proper management, Facebook Ads yield a favorable return on investment for U.S. roofing companies.
---
Instagram Marketing
Quickly catching up to Facebook, Instagram Advertising is now a top marketing platform that offers several media options and audience-honing choices. From simple post promotions to exquisite story campaigns, there are plenty of chances to literally get your brand in front of the right eyes!
As with their parent platform (Facebook), Instagram enables cost-effective solutions for both your content marketing and paid advertising needs.
Even if you aren't quite ready to tackle one of the world's most visual social platforms, you can still prepare for the future. Take photos of your team, exciting roofing projects, family members, company trucks, and other assets.
These original photos are extremely helpful for SEO on your website and your Instagram account.
---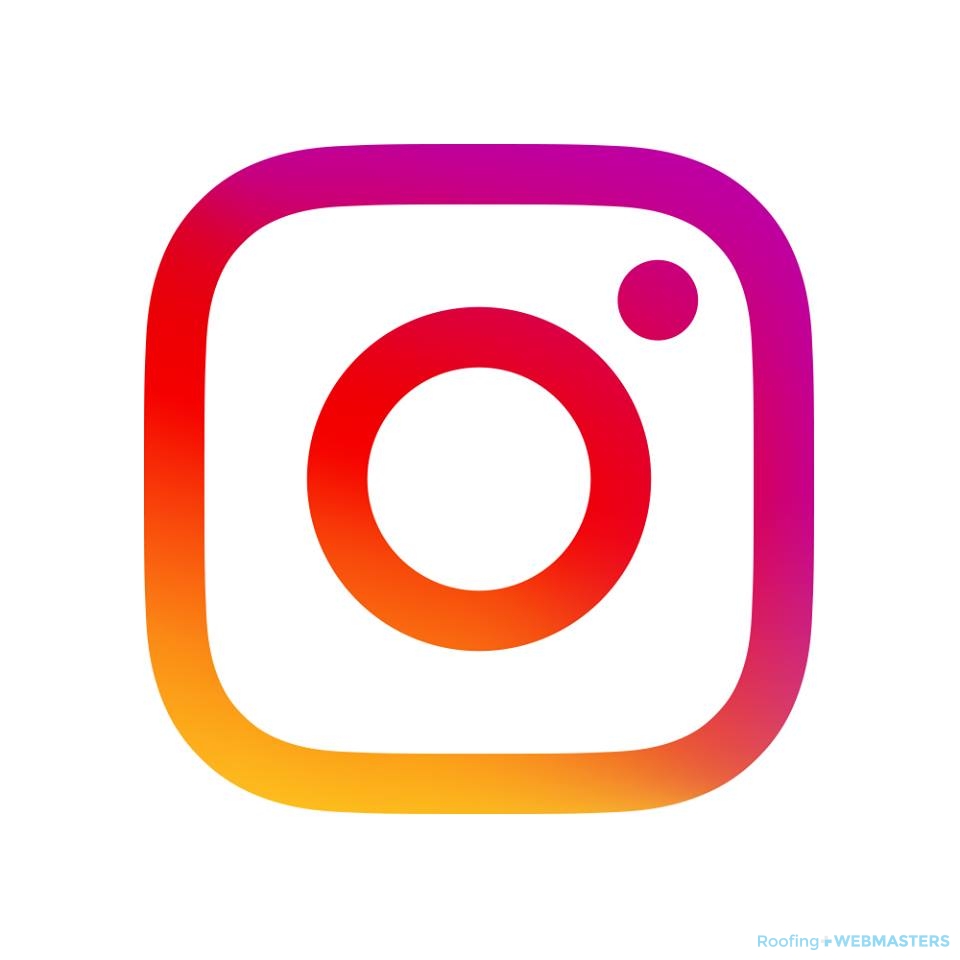 Key Takeaway
Instagram ads are part of the Facebook Advertising platform (Meta) and can yield equally effective conversions for roofing contractors in 2023.
---
Other Social Media Advertising Platforms
---
LinkedIn Advertising: LinkedIn offers a unique advertising standpoint with audience choices that are lifestyle- and behavior-based.
X Advertising: Like Facebook and Instagram, X (Formerly Twitter) offers customizable advertising choices by demo and psychographics, but with limited options.
YouTube Advertising: YouTube Advertising options can be customized by demo and psychographics and offer a unique search quality and ad presentation.
---
Advertising on any of the platforms above can net your roofing company a positive ROI as long as the ads are adequately developed and targeted. Roofing Webmasters offers social media advertising services to roofing contractors throughout the United States.
Our years of experience promoting roofing services on behalf of companies give us an edge over "general" marketing companies that deal with all types of industries.
---
---
Measuring Social Ad Performance
Every successful ad campaign is appropriately tracked and measured. After all, it's the only way to determine a campaign's effectiveness precisely.
The good news is that the social media platforms mentioned above offer native tracking and analytics tools that provide valuable insights to marketers and companies alike.
For roofing contractors, in particular, you should pay attention to these top analytics metrics:
---
Click-Through Rate: The rate at which people who saw your ad clicked on it
Cost Per Click: The amount paid for each click of your ad
Cost Per Conversion: The amount paid for conversion (i.e., a phone call)
Cost Per Impression: The amount paid for each set of eyes on your ad
---
A higher click-through rate (CTR) indicates good ad performance with proper targeting. Similarly, keeping each "cost per" metric relatively low means a successful campaign.
Roofing Webmasters will help you through each step of the process, from writing the copy of your ad to targeting it to a specific and defined audience.
Facebook, Instagram, YouTube, and others simplify measurement for roofing contractors.
---
Optimizing Your Landing Page
Like PPC advertising, social media ads are only as effective as their corresponding landing page. The landing page is the website that emerges once a user clicks on your ad.
It could be the same site you use in your pay-per-click ads or one specifically designed to convert social media consumers.
Roofing Webmasters offers website design services and landing page optimization, so all of your bases are covered. You don't want to spend money on advertising only to have it fall through on the landing page.
---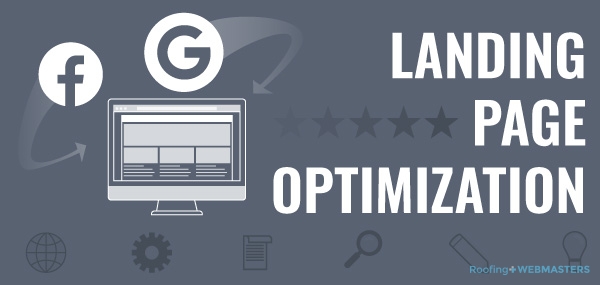 Converting Customers With Social Media Advertising Heavily Relies on Optimized Landing Pages.
---
Our social media advertising team is among the best in the industry. It includes skilled web designers, content creators, and marketing specialists who work together to produce top-quality marketing for your roofing company. We specialize in ad campaign management for Facebook and Instagram accounts.
Social media advertising presents itself in various forms. From the promoted Facebook post to the premium LinkedIn display ad. We'll review each of your options thoroughly and help you decide the best medium for your specific circumstances.
---
Free Paid Ads Consultation for Roofers
Fill out the form below to discuss social media advertising for your roofing company.
---
---