Portfolio | Previous Roofing SEO Work
Satisfied Clients
Our clients only stay for one reason, because the money they pay us is the best return on investment that they can make. Our average client gets 5x the value in organic clicks and marketing compared to other styles of online marketing. These numbers are unbeatable. Check out our portfolio of some previous roofing SEO work we have done. Our satisfied clients will tell you why they continue to trust us with their website month after month. Soon you too can join these roofing companies at the top.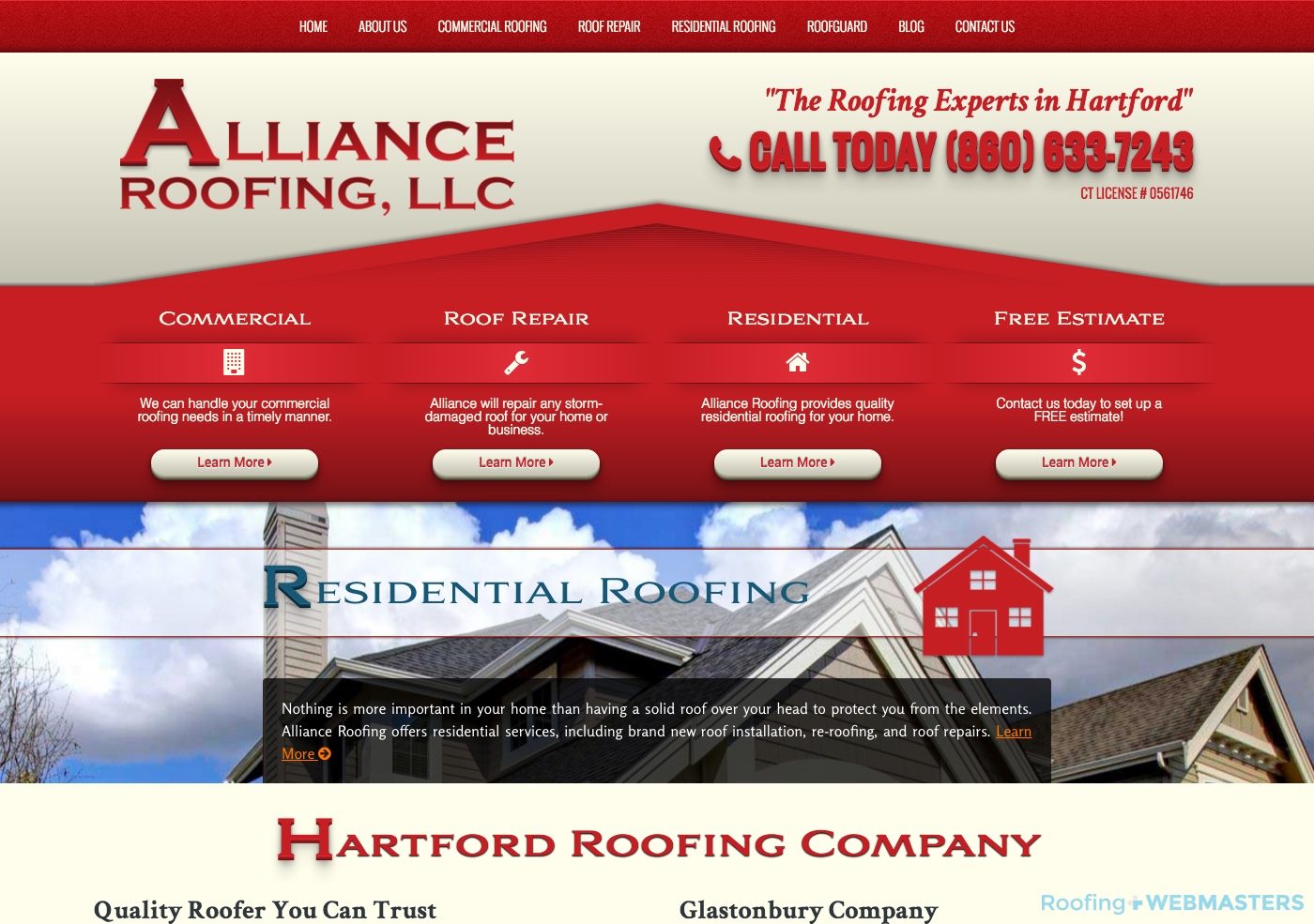 Alliance Roofing
Remember, our clients show up for dozens to hundreds of keywords in the Top 10 on Google, Yahoo and Bing. This is because they have a superior website that is then tended to regularly by skilled and trained individuals. This superior work is why our clients continue to stay with us. One of our satisfied clients who has had great success is Alliance Roofing. Check out the following rankings of important keywords for this successful roofing company.
Rankings
Hartford Roofing - 1st in Organic Results
Glastonbury Roofer - 1st in Organic Results
Glastonbury Roofing - 1st in Organic Results & 1st in Mapping
plus dozens of other keywords
Because of these great rankings, Alliance Roofing is one of our countless satisfied customers. They continue to work with us month after month and continue to enjoy the benefits of proper SEO work being performed on an ongoing basis.
Durafoam Inc.
Another one of our successful roofing clients is Durafoam Inc. from Phoenix, AZ. This company is pleased with their results and happy to stay with us month after month. Remember, you too can achieve similar results through proper SEO work. The following are the top three keyword rankings for Durafoam Inc.:
Rankings
Foam Roofing Company Phoenix - 1st in Organic results & 2nd in Mapping
Foam Roofing Phoenix - 2nd in Organic results & 2nd in in Mapping
Foam Roofer Phoenix - 2nd in Organic results & 2nd in Mapping
plus dozens of other keywords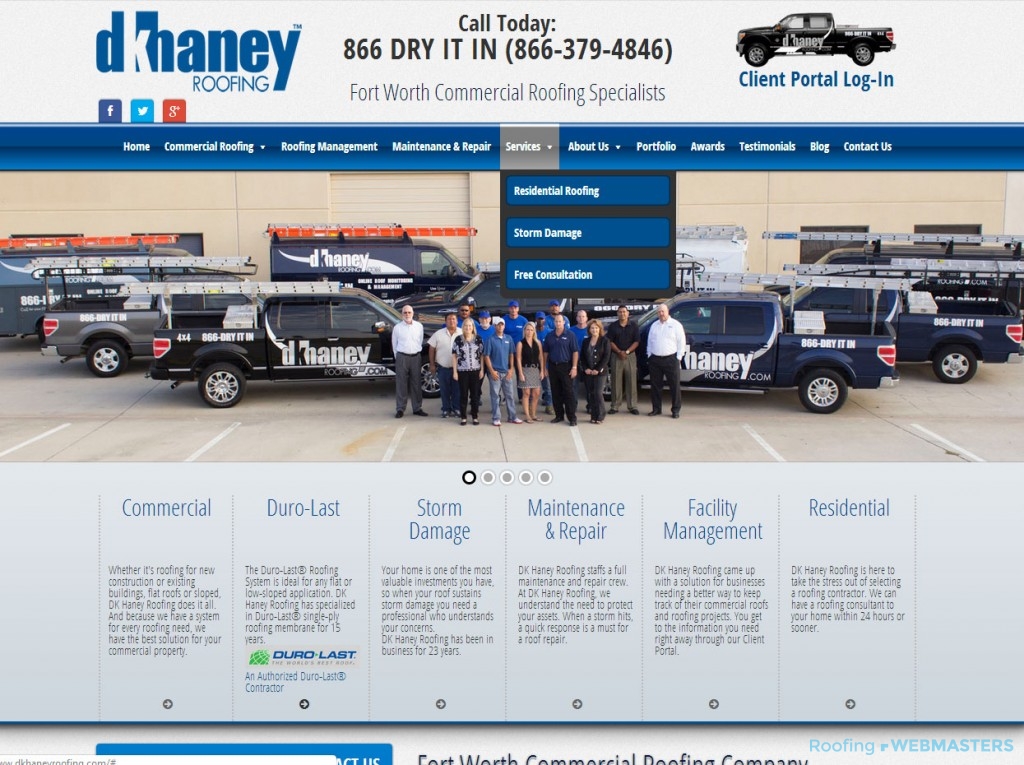 DK Haney Roofing
DK Haney Roofing is yet another satisfied client. They have a wonderful track record of success already and are happy to be number one for so many valuable keywords in their local city. And they can rest easy knowing that our work will keep them on top because it was done the right way. Check out these rankings for DK Haney Roofing's top keywords:
Rankings
Commercial Roofer Fort Worth - 1st in Organic & 1st in Mapping
Commercial Roofing Fort Worth - 1st in Organic & 1st in Mapping
Flat Roofing Fort Worth - 1st & 2nd in Organic
TPO Roofing Fort Worth - 1st & 2nd in Organic
plus dozens of other keywords