Why Should Roofers Use PPC Management?
Roofing companies should invest in professional PPC management, so that advertising dollars can be spent most efficiently, through the use of demographic targeting, budget adjustment, and keyword research evaluation. PPC management provides the following advantages to roofing contractors:
Adjustable Budgeting: Roofing Webmasters will determine the appropriate budget for your specific marketing needs
Keyword Research: Our team of SEO experts will research keywords and develop a list that can most optimally benefit your marketing campaign
Location/Demographic Targeting: Roofing Webmasters will help you determine your target audience, and which users are most likely to become sales conversions
Market Data Collection: Our SEO analysts will track and monitor the results of your PPC campaign and use the information to improve your overall market reach, as well as to tweak future PPC campaigns
While the most sustainable way to optimize your roofing website is through organic SEO like content marketing, web design, mapping, and link building, it can actually take a while for those actions to take effect. Because of this, PPC, or pay per click management services become a more expedient option. PPC is a marketing tactic that allows companies to advertise their website through paid ads on search engines such as Google. Basically, companies and businesses who use PPC can get faster results for their website. At Roofing Webmasters, we use SEO PPC management to help roofing websites increase revenue and customer leads. If you are a roofer looking for immediate results, call the Roofing Webmasters at (800) 353-5758 for SEO PPC management services.
How To Get More Jobs Using Paid Search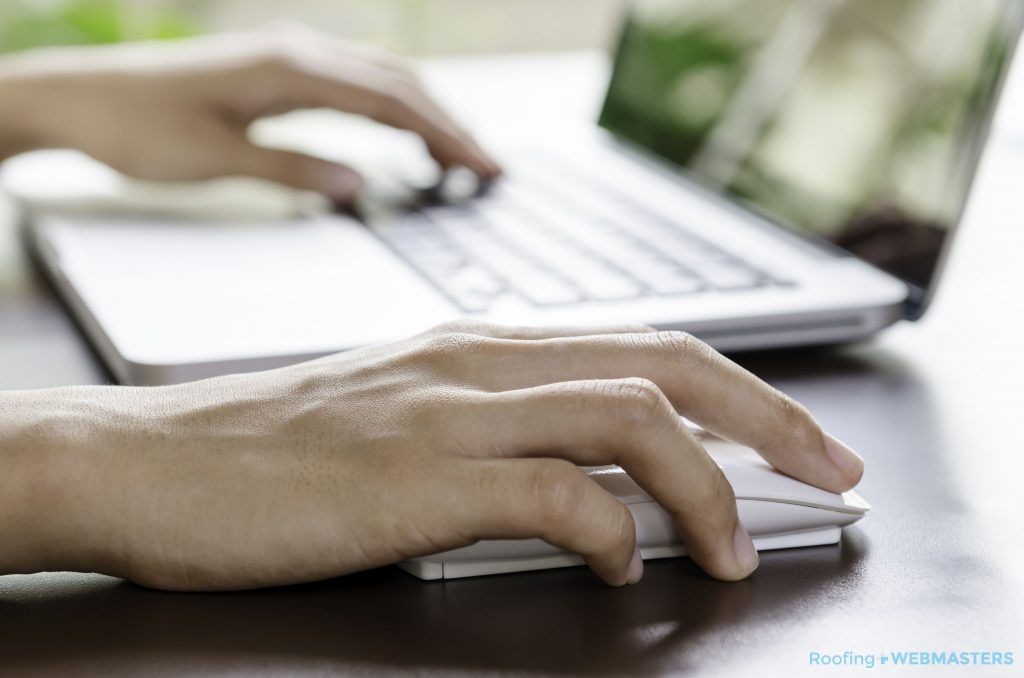 Although organic optimization is the best way to increase Google rankings and gain more online visibility, it can take awhile to see tangible results. This should never deter roofing companies because organic optimization will always take a little time to work. But because it takes the time to develop and roofing companies are ready now to generate revenue, PPC is a great tool to rely on for the time being. When a customer clicks on your ad from a Google or Bing SERP, they will be taken directly to your roofing website. In turn, the search engines are paid for helping you drive traffic to your website. It might seem like a costly route to take, and it can be if it's used long-term, but it can provide immediate customer traffic and revenue.
There are three great reasons why PPC is a helpful SEO technique
It benefits your roofing website fast.
Consumers are more likely to click an ad when searching for a product or service.
Search engines love ads that are relevant to consumers, making them more inclined to charge less on ads.
Roofer PPC benefits websites, search engines, and customers, making it a valuable and effective way to garner online visibility. Not only does it produce results quickly, but because reaching the top of the search engines can be very competitive, PPC allows you to get customers and jobs relatively fast. For these reasons, roofing contractors are able to get more roofing jobs using PPC management services through Roofing Webmasters. We are ready to provide SEO PPC management services that will connect you with new customers. For more information on SEO PPC management for your roofing company call us at (800) 353-5758.
PPC Services with Roofing Webmasters
At Roofing Webmasters, we provide SEO PPC management designed specifically for roofing companies. One of the things that we focus on when creating a plan is keyword research. Although customers will be clicking on ads to find your website, keywords are still crucial to targeting the right audience. Our Roofing Webmasters team has years of experience managing PPC campaigns and will select the most appropriate keywords that appeal to customers in your area. We know what it takes to develop a rewarding SEO PPC management campaign and intensive keyword research is critical. Because popular keywords can continue to change, we are always working on your PPC campaign to ensure that relevant and specific keywords are being implemented. With our roofer PPC management, we are able to boost customer traffic, increase revenue, and climb higher on SERPs.
In addition to SEO PPC management, we also offer other services, designed to assist your PPC campaign:
Backlink Monitoring Our backlink monitoring services will create more trust and authority for customers and search engines. We want you to have the best online ranking possible, which is why we constantly monitor your inbound linking.
Google Optimization To better optimize on Google, we pay attention to every single detail on your roofing website. Because Google is the king of search engines, we follow all trends and rules to get you on Google's SERPs.
It is our goal to move your roofing website to the top of Google search results, which is why we provide essential services designed to increase your search engine rankings. We want nothing more than to get you the results you desire. While organic optimization is the key to sustainable success, it's a process that takes time to develop and generate authority. In the meantime, we want to offer roofer PPC management services for immediate success. Your roofing company should get the most out of SEO and internet marketing services. It is important to note that PPC should never take the place of organic search engine optimization; organic is free, whereas PPC isn't. Still, PPC is a great tool for boosting customer traffic, increasing sales, and generating higher rankings on SERPs. If you are interested in SEO PCC management for your roofing company, call us today at (800) 353-5758.