Finding an efficient, yet customer-driven SEO company seemed impossible. That's why Nolen and John created their own! In our latest podcast, we dive deep into the Roofing Webmasters' company history with Jason and Nolen. We'll discuss how our past experiences molded the business and allowed us to produce outstanding results for our customers!
Key Points in Our Podcast
Company size greatly impacts both service quality and efficiency.
Our management software allows us to produce faster results for our clients.
The right team makes all the difference.
Our History at Roofing Webmasters
Like many company origin stories, our company was born out of discontentment. Discontentment with the way digital marketing companies treated their clients, and disappointment with their lack of results. Our founders, Nolen and John, originally worked in the security industry. After recognizing the profound gap there was in quality digital marketing services, they seized the opportunity and founded what would later become the Webmasters!
While their journey took many twists and turns, Nolen and John created a tight-knit group of graphic designers, marketing strategists, content writers, software developers, and social media specialists. Through our regularly-improved, in-house management software, our team continually produces outstanding products for roofing SEO. Here's how…
Finding the Right Management Strategy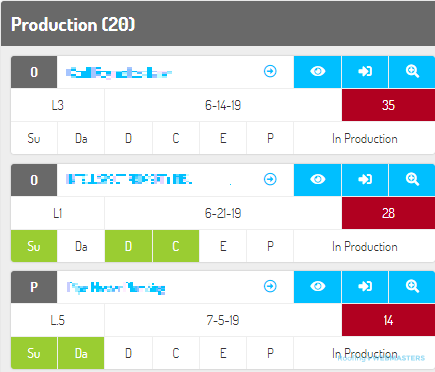 While it might surprise our current clients, our offices at the Roofing Webmasters used to be a chaotic mess! As with many digital marketing businesses, our management team struggled to creative talent that honored time-results and diligence above personal convenience. Lax standards in the industry had produced all too many complacent would-be web experts.
Our team certainly felt the effects. In fact, almost we had to transform almost the entire writing department. To better manage our new staff, we designed brand new project management software, incorporated check-ins for accountability, and dialed down on our employee training process. As a result, we experienced a dramatic shift in productivity that we're still very proud of!
Why Company Size Matters
In our experience with the industry, plus the horror stories that our clients have conveyed to us, dependable digital marketing companies are rare. When it comes to managing employees effectively, there's a sweet spot when it comes to workforce size. Let's take a look at industry trends, and the problems with companies that are either too small or too large.
When Digital Marketing Gets Too Small…
Client capacity shrinks.
Rapid updates may not be possible.
Solutions must be patched together.
It takes multiple services to deliver a (somewhat) cohesive website.
When Digital Marketing Gets Too Big…
Services become overly streamlined or cookie cutter.
The gap between service rep and production widens.
Customer service (usually) suffers.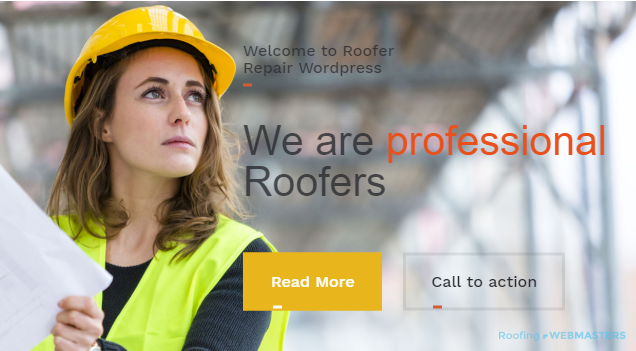 Ideal Size
The Goldilocks Size for Digital Marketing
Cookie-cutter web design and mediocre results just aren't our speed. We custom-build powerful websites with schema coding, original content, and over 200 points of roofing SEO! With just under 20 talented and experienced professionals, the Webmasters supports hundreds of roofing contractors and other industry professionals from across the United States.
Individual roofing SEO experts can't pull off the number of clients we support, and larger companies (generally) don't provide such outstanding customer service. That's why so many contractors rely on our team for their digital marketing needs. Our size and skilled staff allow us to continually deliver premium results in the form of better rankings, higher site traffic, deeper engagement, and fantastic lead generation. All these results come from years of refining our management program and organizing our talent for maximum client value.
Digital Marketing: Full-Service
Why Full-Service Makes More Sense
Perhaps you already have a small digital marketing service running part of your online presence. Maybe you have two or three! What happens when a roofing company (or another industry contractor) outsources their digital to-do's to multiple businesses? Unless you're a very, very good judge of marketing talent, a hodge-podge mess is almost always the result. That's because separate companies will struggle with creating a cohesive SEO strategy, especially when it comes to website creation!
When you choose a full-service digital marketing company for your roofing SEO needs however, each aspect of your marketing is bond together by design. Content nestles into a custom-website already optimized for search. PPC campaigns align with existing keyword strategy from your organic search results. Blog posts and videos enjoy stronger distribution through your Google My Business account and social media platforms! All in all, you'll witness better results and spend far less time having to check your company's progress.
Team Up With Roofing Webmasters!
Want stronger performance for your roofing SEO efforts? Our dedicated staff at the Roofing Webmasters would love to help! We support numerous businesses across the country, providing premium rankings in local search, faster lead development, and outstanding website performance! Arrange your free consultation with a seasoned SEO veteran today by calling (800) 353-5758.
SEO for Roofers: Additional Resources
Previous Articles and Podcasts
– Our Reviews Management Platform: Righteous Reviews (Podcast)
– What Does Google Want for Roofers to Optimize Online (Podcast)
Services from Roofing Webmasters
– Organic Search Solutions
– Data Analysis
– Content Marketing Services
– PPC Management
– Website Design
Podcast: Play in new window | Download
Subscribe: RSS