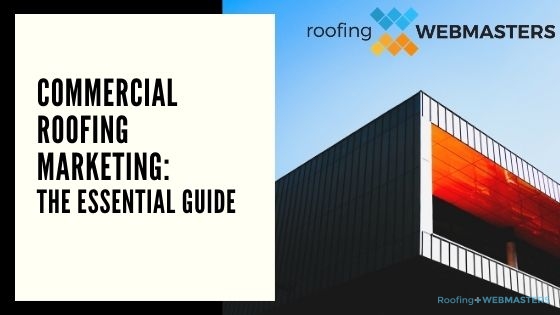 The commercial roofing industry is very competitive. The competition stems from local saturation. For a commercial roofing business, the local area could have dozens of similar companies, with each of them vying for the same commercial roofing leads. So how do you become the proverbial "big fish" in a vast ocean?
What separates successful commercial roofing businesses from unsuccessful ones is typically marketing. Marketing, particularly SEO for roofers, is what will help your business stand out amid hundreds of competitors. Without a proper digital marketing strategy in place, you will be fighting an uphill battle in this increasingly internet-oriented world.
To that end, the statistics are astounding. A study presented by Statista found that a third of all internet consumers use a search engine to find local businesses every day. The next highest group was 16% who reported using the internet to find local companies multiple times a week.
People are asking to find your business. But is yours visible? The fact is that you need a specific online presence if you want your business to survive. Digital marketing is, therefore, crucial to the success of your business.
In the following post, we will go over some of the most effective digital marketing strategies for commercial roofers. These are the strategies you must know and implement to generate more leads, convert more customers, and dominate your local market. Let's take a look at an updated guide for commercial roofing marketing strategies:
Increasing Visibility
We start with an elementary yet chiefly important aspect of any digital marketing strategy. You can't have any hope of gaining more customers if they can't see you online. And increasing your visibility can be as simple as setting up a profile on sites like Angie's List and Yelp. But you will also want to invest some more time to create business listings on Google My Business, which 64% of online consumers report using to help them find local businesses. Google My Business should be your first effort in terms of increasing your online visibility. But remember that even people who think they have an excellent online presence can probably still improve it. Many commercial roofers fail to think about smaller but still relevant sites like HomeAdvisor and the Better Business Bureau, which boasted 183 million local business searches in 2019 alone. It's straightforward: the more places you have profiles on, the more chances people will have to notice your company.
Showcasing Reviews & Reputation
Ask yourself this question: how many people do you know that don't ever read online reviews? The list you come up with will probably be pretty small. In an age where a whopping 91% of consumers report reading online reviews on at least an occasional business, you can't afford to have reviews posted on your website and various business profiles. People must leave reviews for potential customers to gain the information and confidence they need to hire you as their commercial roofer. So you have to make it easy for them. Again, it would be best if you started with your Google My Business profile. Obtain a short link to the page where your customers can leave reviews. Post that link on your website and various business profiles and include it in emails. Reputation management software like DataPins can streamline the process. Don't be afraid to ask your customers for reviews directly, either. Most people will write a review for you if you ask them.
Reviews are gold in marketing, and your strategy needs to emphasize them. Of course, you will want mostly positive reviews, but you should avoid perfect 5-star ratings. Studies have shown that people tend to be suspicious of companies with perfect ratings. You want to hover around 4.2 and 4.8 stars in general.
Interacting With Customers
This next commercial roofing marketing strategy sort of picks up the baton from our last point. It's not enough to get reviews; you have to reply to reviews as well. Google has recently updated its Google My Business support page to include a section that explains the importance of reading and responding to reviews. It is especially important to respond to negative reviews. Responding to negative reviews shows consumers that you care about their satisfaction and are willing to correct mistakes. If you only have time to react to specific reviews, make sure you select negative reviews. 
But interacting with your customers shouldn't stop at reviews. There are plenty of ways to reach out to current and potential customers through Facebook, Instagram, and Twitter. Make sure that you are creating new posts regularly. Ask your followers questions, spark discussions, create questionnaires – anything that allows you to interact with them, and show that you care about their opinion. Studies have shown that people are more willing to spend more money on companies that they perceive to put a premium on customer experience.
Producing & Marketing Content
Content marketing is an extremely efficient strategy. It generates three times as many leads as traditional outbound marketing strategies, and it costs less than half on average. And content marketing can be especially helpful for commercial roofing businesses. That's because there is a wealth of content opportunities in this space. A blog where you write posts like "The Best Ways to Maintain your Commercial Roof" or "When do you need a New Roof?" would probably be the easiest route to take with content marketing. But how-to videos are also effective forms of content marketing. 
Remember that the goal of content marketing is to draw people to your website or business profile page. Secondly, you should emphasize providing some value to your customers. Content marketing can be DIY, or you can hire a professional marketing team to help you flesh out your strategy. Either way, it is a crucial investment that can yield healthy returns. 
Choosing The Right Target Keywords
Keyword research is a must for any digital marketing strategy. You have to know what keywords people are using to search for the services you offer and implement them strategically. Google Ad Words is a valuable tool that can help you do basic keyword research for your business and services. But working with a team that can provide in-depth competitor analysis on keywords is also a good idea.
And knowing the keywords is only half the battle. Using them strategically in your content and in any ads you run is equally, if not more, important. Another general rule of thumb is that longtail keywords with the name of the city you service are valued highly by search engines. So your primary keywords should include the name of the town and the state in which you operate. Geo-targeting will help with local SEO and make it easier for your target market to find you.
Establishing a Social Media Presence
Social media marketing is a powerful tool for roofing companies. It covers all the most critical aspects of marketing: reputation management, customer interaction, advertising, and visibility. You should be posting on your Facebook and Instagram profiles regularly. But posting just any type of content won't do the trick. Your social media marketing has to be focused and purposeful. Take a look at some tips for effective social media posting:
Have a Purpose – Each post you compose should have a goal. Maybe you are rolling out a new commercial roofing service and want to let your customers and potential leads know about it. Or perhaps you are offering your services in a new city. Whatever the situation may be, be sure to stay on target with all of your social media posts.
Utilize Facebook Live – Facebook Live provides a lot of businesses with an exciting and effective way to engage with their target market. But as a roofer, it can be challenging to figure out how to utilize this tool in a relevant manner. Consider conducting a Facebook Live feed at the beginning and the very end of a project. Think of it as a before and after feed that will keep your community enticed to see how the project turns out. After all, people love good before and after content.
Avoid Excessive Promotion – Facebook has cracked down on posts bundled with ads. As much as you want to promote your business, be sure that your posts provide some value to the reader first and foremost.
Deliver Brand Consistency – Make sure your social profiles are consistent in terms of their contact information and commercial roofing logo so that customers feel comfortable interacting with your company.
Work with Commercial Roofing Marketing Professionals
Here at Roofing Webmasters, we focus on businesses in the roofing industry. Our specialized experience and the broad array of marketing services we offer make us the right choice whether your company is just starting or is already well-established. We know how to help commercial roofing companies succeed through effective marketing strategies like those we mentioned in this post and many more. We even help residential roofers expand into commercial roofing to multiply their customer acquisition. Reach the next level of success with our digital marketing services.