If you are a roofing contractor, it goes without saying that roofing marketing is essential to generating leads for your business. Turning those leads into sales is another beast entirely, but if you can't reach your target audience, you can't convert those into sales.
While being honest and direct with your target audience is essential, the methods you reach are just as important. There's an old saying that goes something along the lines of "it doesn't matter if you have the greatest product on earth if your customer base isn't aware of it."
For those roofing contractors out there looking for new ways to get the message out to prospective clients, there are several ideas that you should consider to reach your potential customers and grow your client base.
1) Canvassing
It might seem like an old-school way to go about it, but canvasing is tried and true. There are a few situations in life, like meeting someone face-to-face. The most effective time to canvass an area for roofing contractors is right after a storm.
When canvassing, you should prepare for absolutely anything. Face-to-face interactions can only leave so much room for preparedness. Have a script ready, if at all possible, to help navigate most situations. Ensure that you set a few clear objectives for yourself, like setting up an appointment, getting contact info, or making a sale. And most importantly, FOLLOW UP. Follow-ups are where most sales occur, so make sure you don't just contact the prospect once and forget about it.
2) Direct Mail
While also considered "old school," direct mail is another effective method to get straight to your customer. Today, many roofing companies are using postcards, which could be an effective way for roofing contractors to get the word out about their company.
The cost of generating a mailing list and creating postcards is a relatively low cost that can considerably impact your business regarding generating leads.
3) Local SEO Rankings
Some say that SEO for roofers is dying, but more than a few studies suggest SEO is alive and well. Your SEO rankings are a great way to provide content for your prospects and generate potential leads in the future.
The key here is to focus on local SEO. Your business likely operates in a local geographical area; nearby users within proximity should see your listing and website on page one. Google My Business will help account for 80% of your ranking, so signing your business up for that is a must.

4) Pay Per Click Marketing
Here are a few stats about pay-per-click ads that will probably blow your mind if you are a business owner:
On average, 41% of clicks go to the top 3 paid ads that display on the search results page
85% of those who use the internet use it to find businesses local to their area
Companies that use Google Ads make an average of $2 on every $1 that they spend
Pay-per-click visitors are up to 50% more likely to purchase an organic visitor
PPC marketing is one of the fastest and most effective ways to generate leads for your business and should be one of your business's primary marketing methods.
5) Advertise on Facebook and Instagram
With the progress of technology, social media has become a staple of pop culture. Millions upon millions of people worldwide use these services to communicate and share, so it should seem like a great idea to advertise through those avenues.
Using geographical location services, you can target your service area with targeted ads to reach the geographic location you want. Targeting is a great way to build leads and gather information on some of the hottest platforms going.
Facebook allows you to set your marketing objective for lead generation, which can drive new customers to your roofing business.
6) Form Strategic Alliances
While it might seem like everyone else is your competitor, that is not necessarily the truth. The marketplace will never have just one option (and legally can't due to monopoly laws), so working with others in the industry can be beneficial.
It might be beneficial for roofing contractors to work with hardware stores, particularly with big suppliers like Lowe's and Howe Depot in our area. Partnerships can give you a greater reach to get a more excellent range of leads while providing that business with more walk-in customers.
Don't think you have to fight the world when other like-minded businesses can help you with your goal.
7) Eye The Weather
As crazy as it might sound, there are storm apps that will alert you when storms are coming into a specific area. Here's something even more strange: potential customers may need work done to their roof in the wake of a storm.
I'm sure that you can connect the dots here, which is why it pays to keep an eye on ads on apps like this. You can stay on top of those areas that may be affected by coming storms and be prepared to be the first to punch in the eyes of prospective customers.
8) Email Marketing
Email marketing campaigns are akin to the physical postcards your company might use for through-the-mail promotions. In this day and age, you can reach a far more significant amount of people in a shorter amount of time with e-mail marketing.
The great thing about email marketing campaigns is that they are incredibly cost-effective. Studies show that for every $1 spent on email marketing, there is $40 in terms of return on investment. That is a considerable investment that can generate tons of sales and leads for less than traditional methods.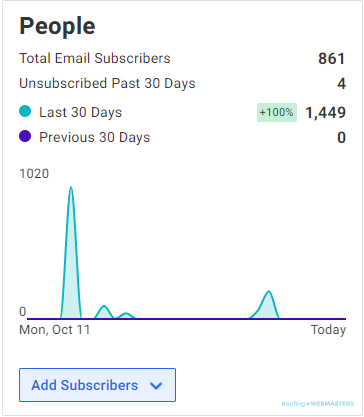 Email marketing is an excellent method to drive engaged consumers to take action with your business and services in 2023.
9) Content Marketing
You can and should use content marketing to build your authority and credibility in the area you service. The content method generates a vast amount of leads, which then turn into sales.
The goal is to generate organic traffic to your website where prospective customers can see your business offers and gain exposure to your brand. Getting that brand recognition is a massive key to marketing and something companies covet.
Branding is a great way not only to get more eyes on your product but to like and begin to trust your business.
10) Hit The Local Trade Shows
As is the case with direct mail marketing and canvassing, there are instances of marketing locally that can be genuinely beneficial to your company. Trade shows are great because you can keep an eye on what the competition is doing, create new business partnerships, and generate more leads that can convert to even more sales.
The key is to follow up. Research speculates that over 80% of leads generated from trade shows don't get follow-ups and that the vast majority of sales occur during follow-ups. The leads will be there but following them is critical when hitting up the local trade shows.
11) Go To a Chamber of Commerce Event
COC events are significant for merely networking with other area businesses. Networking is a great way to meet others in the community and perhaps create partnerships that can be mutually beneficial. Remember that your competition is always theirs, but they do not have to be your enemy.
Using connections with local businesses can help both sides mutually. No one method will make your company a juggernaut, just as no one marketing method will help reach the customers needed to grow your business.
12) Generate Reviews
One of the crucial ways to create a trustworthy and reliable business model that prospective customers will trust and lead to future sales is to have reviews on your company. Companies can say all day long that they are this or that, but when customers who have used the business leave reviews, it allows prospective customers to get a feel for the business.
When your business has quality reviews, you are more likely to land sales of prospects on the fence. These positive reviews foster a trust level in your company, becoming a marketing pillar for prospective customers.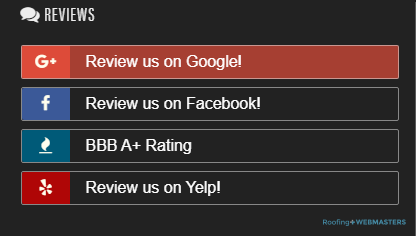 When you receive positive feedback, feature it. Let those who visit your site for the first time see these testimonials that your business is excellent.
13) Telemarketing
Cold calling is a bit of a dying breed since there are many ways for prospects to block unwanted calls. Partnering with a telemarketing firm can generate leads based on specific criteria and even call people to set up appointments with your business.
For local businesses, using all of the available tools is smart, though the telemarketing method is undoubtedly going by the wayside in recent years. It makes sense to try if it is available to you at a reasonable price.
14) HomeAdvisor
Much in the same vein as the reviews, having positive results on review sites are essential. Take HomeAdvisor, for example. HomeAdvisor is built for consumers to see what businesses are out there that can be trusted and deserve your business.
The only negative to this is that HomeAdvisor isn't exclusive with the leads they generate; they will share them with other business owners in your area, so you are still competing for those customers.
15) Angi'
Another of the review sites available for perusal when finding a local business to solve your needs Angi' (Formerly Angie's List), has the name recognition that HomeAdvisor does and a reach that is just as comprehensive.
The key with Angi' is to ensure that your business profile is as full and detailed as possible. When you have a ton of relevant information in your business profile, you are more likely to succeed at developing leads in your industry.
The key with all these marketing methods is persistence and versatility; no one approach will grab everyone's attention and draw all eyeballs to your product or service.
16) Thumbtack
The cost is minimal to sign up for Thumbtack, another network that will help you generate leads. It is essential to keep your profile as filled out as possible. Add in testimonials, images, and as many descriptors as you can.
It also helps to have quick response times because prospects can see this, which will help generate more leads. In most cases, the business owner who responds first will win the competition for that individual's business.
17) Create a Video
In today's marketplace, video is rapidly becoming one of the most effective ways to communicate with prospective customers and generate new leads. Video marketing is one method that any roofing contractor should consider.
Your company does not need to spend excessive money to create a professional-looking video commercial that you can use for your website and optimize for YouTube search results.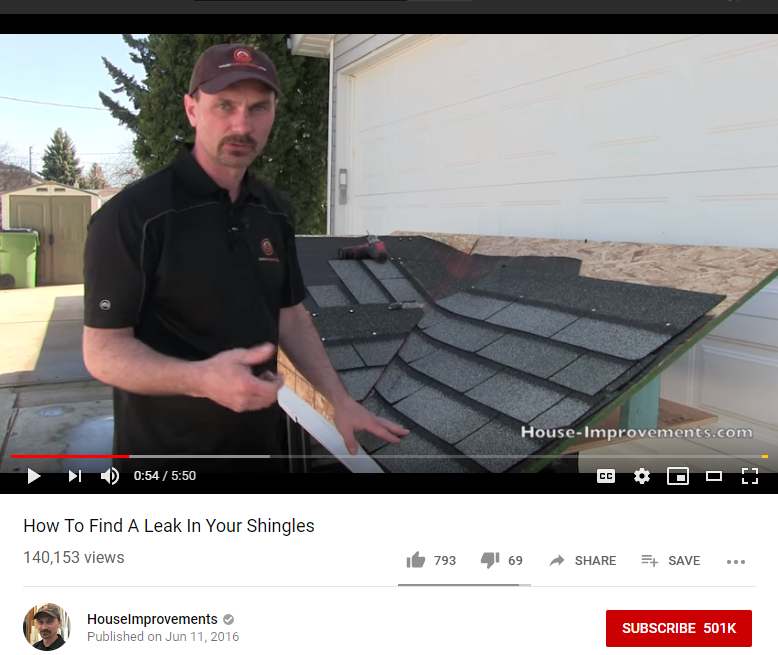 Take the time to educate your audience and give prospective targets a reason to opt for your business over others.
18) Answer Frequently Asked Questions
Answering questions might sound simplistic, but the fact of the matter is that your competitors likely aren't doing this or not doing it right. Your customers will probably have a ton of questions, and giving them the option to answer them all through your website will be an excellent method for drawing prospective customers to your site.
Not only that, it creates brand recognition. When someone has a roofing question and recalls that they got a previous answer on your website, it makes brand recognition that will have prospective customers remembering your business above all others.
19) Bring a Personal Touch
Regardless of how you decide to deliver your content to the customer, the key is to make it stand out from the rest of the competition. Uniqueness isn't the easiest thing in the world to portray, but one thing that you want to make sure you do not do is homogenize your message to the point that it doesn't stand out.
Add a personal touch to your marketing. Use testimonials and real reviews to give your website and company a realism level. The goal is to make your customers feel special and feel like they connect with the brand you are projecting.
Get people talking by giving a little bit of a personal touch in how you market to them, and they will begin to relate to your brand far easier.
20) Optimize Your Website
You will likely hear this more than a few times, but your website is one of the essential tools you have for marketing. Regardless of how your product reaches the eyes of prospective customers, they will more than likely head to your website before doing anything else.
Your website is the first impression that they will get of your company as a whole. Make sure that your website has everything it needs to create a great first impression. Sanford University even studied that 75% of people will judge a business based on its website.
Make sure that everything you need to appease your customer is there. Answer questions, provide quotes, or at least point them in the right direction to get one. Anything to make the process as smooth as possible.
21) Showcase Your Portfolio
One of the best ways to generate trust with a prospective customer is to display the work you have done before. Photos of completed projects with testimonials are the best way to show your prospective customers what kind of service you have to offer.
When possible, showcase pre-existing conditions of a job as a "before" and "after" kind of scenario. The contrast will help give prospective customers the quality of work that your company can do and give a clearer idea of what your company can do.
DataPins is a Local SEO tool that allows roofing companies to showcase their jobs portfolio with schema markup, geo-coordinates, and descriptive captions.
22) Make Your Services Feel Valuable
When competing for customers with other businesses in the industry, you become part of the crowd for better or worse. When you are on even footing with others in the industry, it becomes a matter of luck to win over the business from others.
But you can change this by providing a unique sales proposition. An effective sales pitch essentially creates a reason for your customers to choose your business. Be as specific as possible with the benefits you can offer the customer and communicate how this is beneficial to their problem in specific.
Your business can use many marketing tools to stand out in a sea of competitors and give you a leg up when finding prospective customers for your business.
23) ChatGPT
The emergence of ChatGPT will influence marketing for roofers in 2023. While AI content generation tools like Jasper were already available to the public, ChatGPT introduces a more sophisticated tool for roofing companies. Still, it's important to note that roofers should not rely on AI tools to generate web content.
Still, ChatGPT can be a useful marketing tool for roofing companies in other aspects of their campaigns. For example, you can use this program to brainstorm article ideas, perform keyword research, and generate HTML/CSS code.
Because it's still in its early stages, we are only now scratching the surface of what ChatGPT can do for marketing purposes. Professional roofers should take some time to research the program's capabilities and look for creative ways to implement it into their marketing strategies in 2023.