It's fun to hear seasoned professionals talk shop about the SEO industry, and digital marketing as whole. In our latest podcast, our founder Nolen Walker dishes out some helpful insights into the history, present, and future of digital marketing for roofers. Learn a bit about our past as a company, and how your business can harness new strategies to earn more leads each month!
Digital marketing produces more brand growth potential than most traditional channels.
Marketing is a necessity of business that you can't afford to get wrong.
Recent updates towards local search make it easier for brand new companies to rank well.
SEO often gets easier with time, but you have to start somewhere.
What is Digital Marketing?
Digital marketing is the broad discipline of sharing, promoting, and advertising your brand online. In other words, it's the umbrella term for showing off who you are and what you do to people across the web. Considering society's shift towards online-centered business, it's no wonder roofers continue to shift towards digital marketing. That's where the people are!
As with traditional marketing, digital marketing channels fall into both paid and unpaid options. Paid solutions require less preparation but higher investment over time. Unpaid channels – to be honest, it's a bit of a misnomer – demand more time, but ultimately cost a lot less.
Digital Marketing vs SEO
What's the difference between digital marketing and SEO? Search engine optimization (SEO) is an organic or "free" channel within the broader digital marketing world. It involves designing, crafting, maintaining, and promoting your online brand assets so that they gain maximum exposure in Google Search (and similar search engines).
Rather than tackle all the solutions the internet has to offer, SEO experts dedicate themselves to generating leads through local search listings and website traffic. It's only one subset of a large marketing world, but one that connects your business with thousands of consumers throughout your community. If you haven't already listened to it, be sure to check out our podcast "How Do I Beat Other Roofers Online With SEO?" We cover the online competitive process in detail.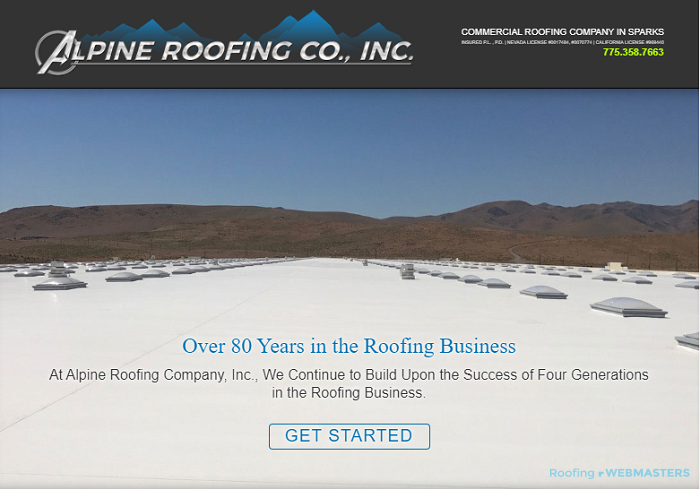 The Connection Between Digital Marketing and Sales
Like any sort of marketing activity, your digital marketing channels are only as worthwhile as the leads / sales they generate. When you invest in new strategies and tools, tracing the connections between solution and sale can be more challenging for some digital channels. Thankfully, there are ways to effectively measure your return on investment for each of the major funnels.
Organic SEO: Use Google Analytics and ask how customers found your business.
PPC Campaigns: Campaigns automatically track clicks. Analyse click-through-rates for each.
Social Media (Organic): Platform analytical tool – likes, shares, etc.
Social Media (Paid): Campaigns automatically track clicks. Promoted post reports.
Paid Lead Sellers: Analyse cost per month by number of calls converted into sales.
As you can see from the list above, some channels require a bit of work to accurately track their return on investment. These, such as organic SEO, often provide the cheapest (but high-quality) leads if you're willing to put in the work. But then again, that's the nature of doing business.
Why Start Now?
Years ago, we actually didn't accept brand new businesses as clients because it was almost impossible to produce results without a tenured website. While that changed gradually over time, Google radically disrupted the status quo in the last few months. With the release of the Local Search Update, tenured company websites lost their stranglehold on top map positions.
In other words, Google enabled brand new companies to capture top local rankings.
Since then, we've seen massive growth for many of our clients. Roofing companies, especially those who embraced geotagging and reputation management software, toppled seasoned local pros for top placements. That means an outpouring of new traffic to their websites, fresh leads, and an exciting flow of new revenue!
It may take work. It may require effort, but digital marketing produces substantial growth for thousands of roofing companies across the United States. Your business will never enjoy that growth until you buckle up, invest in digital marketing, and get a seasoned SEO expert on your team. As our founder Nolen points out, marketing is just part of doing business. Are you ready to start growing yours?
Roofing Webmasters offers numerous resources and services for generating leads online. As this roofer's guide to digital marketing shows, we've got plenty of experience working with professionals inside the roofing industry. To learn about your best options for sustained growth, talk with one of our roofing SEO professionals at (800) 353-5758!
Additional Resources From Roofing Webmasters
Related Articles and Podcasts
– How Many Leads Can I Expect to Get? (Podcast)
– Local SEO Updates for Roofers (Podcast)
– Survey Says: Roofers Need Review to Excel in 2020 (Research)
Related Services
– Online Reviews and Reputation Management for Roofers
– Google My Business for Roofers
– Brand Development for Roofing Companies