When people hear the words "Black-Hat" or "Gray-Hat," they often picture old 90's movies about spy escapades or illegal hacker groups. However, when it comes to the world of online search, most of these activities aren't illegal but can get your website penalized by search engines. If you rely upon these techniques for day-to-day business, your company could be destined for failure.
Nolen and Jason discuss the difference between black, gray, and white-hat SEO in our latest podcast. Learn how to distinguish legitimate SEO experts from the fakes. If you've struggled in the past with ranking your website, or if a shady marketing company is advertising some sketchy SEO tactics, be sure to listen in closely.
Key Points to Listen For:
White-Hat techniques provide the best long-term results for your business.
Gray-Hat methods may work temporarily.
Black-Hat tactics could put your entire company at risk.
Business owners are responsible for their SEO practices, even if they don't manage them.
Black-Hat, Gray-Hat, and White-Hat
"What the heck is going on with all these hats?!" That's a question that many contractors instinctively blurt out whenever this topic pops up. Although the terms come from western film terminology, these hats represent the various levels of legitimacy in SEO (search engine optimization). So what does each one signify?
White-Hat – represent acceptable SEO business practices recommended by Google
Gray-Hat – techniques lying outside accepted practice, but not forbidden by Google
Black-Hat – tactics explicitly banned by Google, typically for their harmful nature against consumers
Keep in mind that most gray and black-hat tactics are not illegal. However, they conflict with Google's accepted terms of use and recommended business practices. The vast majority of businesses utilize white-hat techniques exclusively (or almost exclusively).
What's Wrong With Black-Hat SEO?
In Western filmology, black hats were typically reserved for American outlaws who fought against the accepted code of conduct. They lived a high and romanticized life on the run. Sometimes they hid from the public eye. Sometimes they strut flamboyantly about in defiance of the law.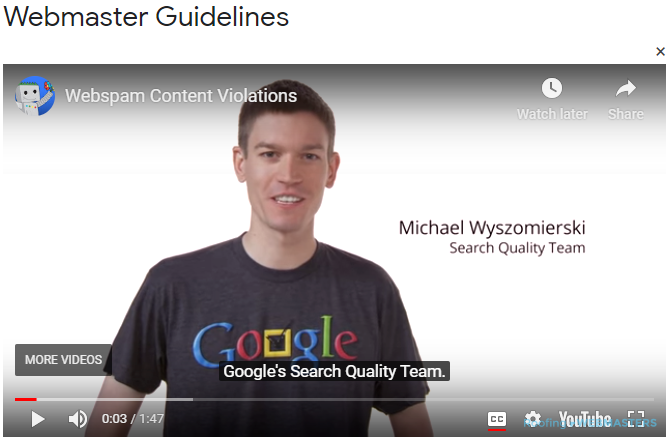 Black-hat SEO behaves similarly. Some who engage in these tactics mask themselves as legitimate businesses and hide from the public eye. Others publicly advertise their practices because they know they can't be punished (yet). Look no further than the late 2000s, when Google struggled to curtail the ludicrous practice of buying inbound links. Back then, sites were judged predominantly by the number of other sites linking to them. The issue spiraled so hilariously out of control that your neighborhood roofing contractor would purchase hundreds of thousands of inbound links to keep up with the competition.
If you search Google's policy on link schemes now, it won't take much imagination to predict what happened next.
Google explicitly condemned this behavior for years and earnestly sought ways to prevent it. Finally, after years of warning businesses to stop these practices, the search engine had had enough. In 2012 and 2013, Google rolled out the Penguin algorithm update, and all hell broke loose for companies that relied on these black-hat SEO practices. Frontpage contenders dropped off the map overnight. Some went bankrupt, while others went through months of link disavowal projects and "Google, we're sorry"'s to find their way back to competing.
What Black-Hat SEO Looks Like
No, we're not going to give you a how-to on gaming SEO! But it does pay to understand how it looks (and feels). Marketing companies dabbling in black-hat practices often cut down their costs and provide quick results for their clients. Legitimate, organic search tactics almost always take months to cultivate. Anyone offering and providing overnight results (especially for cheap) is probably into some shady stuff that could end up harming your business.
Watch out for talking about "loopholes" or "exploits," and steer clear of anyone offering immediate results for your roofing SEO. Even if you're not the one perpetrating these tactics, your business could end up getting delisted from Google My Business and disappearing from local search results. That could mean months of lost online revenue and trying to restore your online presence. You'll undoubtedly wish you stuck with safer white-hat SEO! If you're concerned about a particular online practice, your company currently engages in, consult Google's Quality Guidelines.
Gray-Hat SEO – Shaky Foundations
Just because you won't get in trouble for engaging in a particular behavior, that doesn't mean it's healthy for your business. Gray-hat SEO involves activities that fall outside Google's recommended business practices, yet the search engine doesn't explicitly condemn them. Instead, as with black-hat SEO, gray-hat tactics try to take advantage of blind spots in Google's search algorithm.
So what's the problem? Since the activity isn't illegal or even denounced by Google, many businesses actively (and unashamedly) engage in gray-hat SEO. These activities seem to work and provide enhanced rankings in local search. But, as our team at Roofing Webmasters (and any sensible online marketing company) will tell you, Google continually updates its algorithm to provide the best value for its user base. That includes consumers and businesses alike. As a result, the vast majority of gray-hat exploits are discovered and neutralized.
The End Result of Gray-Hat SEO
In the short term, these tactics offer temporary benefits for your business. However, any company that primarily focuses on bypassing Google's established search practices is going to pay the price. You may not suffer the crushing consequences of black-hat SEO (like losing your business listing), but your rankings will almost inevitably plummet when the next algorithm update comes along. Furthermore, it could take months, even years, to recover.
Focusing on flimsy search techniques also distracts you from activities that would produce stable, long-term results for your business. As a result, all the months you could have spent establishing your brand with white-hat SEO fall by the wayside. That's the true tragedy of gray-hat search tactics!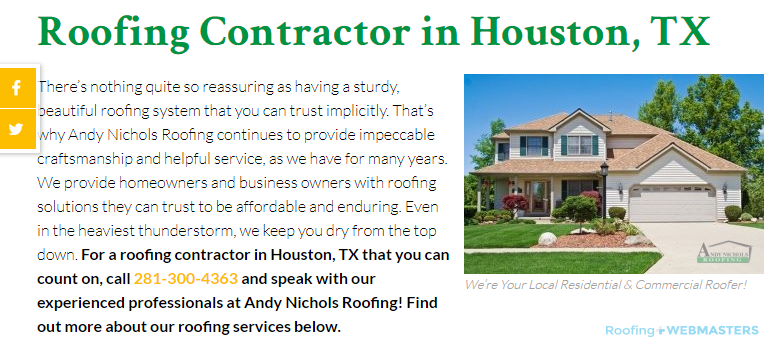 White-Hat SEO – Results You Can Trust
We finally come to the "good guy" in our western film metaphor. White-hat SEO incorporates tried and true practices that fall safely within Google's search principles. Unlike its black and gray-hat counterparts, this category continually provides long-term benefits for roofing contractors.
So when it comes to SEO for roofers, what do white hat-tactics look like? If you've listened to any of our previous podcasts, you'll likely remember our shortlist of crucial SEO elements.
Basic White-Hat SEO
Custom Website Design and Coding
Keyword Research and Page Optimization
Quality Content Development
Supporting Social Media Marketing
Citations
Reviews from Multiple Sources
and More!
It takes a wide range of activities to produce the type of traffic businesses crave when it comes to roofing SEO. As contractors feed time, money, and effort into their search marketing, they'll consistently see a return on their investment. But, of course, that means doing the required research, planning, and abiding by the established rules of white-hat SEO.
SEO Tactics You Can Trust
While sleazy digital marketing companies are a dime a dozen, it can be hard to find that handful of dependable agencies you can trust. As you hunt for a marketing partner specializing in white-hat SEO, look for these traits: accountability, timely results, willingness to explain SEO in simple terms, experience, and well-roundedness. Any business that claims one facet of marketing will turn your business around probably isn't worth your investment. However, a dependable company will never try to oversell its capabilities or promise guaranteed jaw-dropping results.
Hopefully, you'll find this guide helpful in your search for long-term online marketing success. If your roofing business has struggled to get a foothold in local search, our team at Roofing Webmasters would love to partner with you! Our full-service online marketing team supports contractors all over the country. We're proud to say our clients consistently earn higher rankings, more traffic, and better leads within their service area.