When no one offers a solution to your problem, sometimes you have to become the answer! Through a strange adventure filled with twists and turns, a long-time professional in the home security industry became the founder of an SEO and web design company. Nolen and Jason talk about the history of Roofing Webmasters!
Key Lessons for Roofing Professionals
Marketing is one of the most powerful factors contributing towards roofing company success.
Online marketing grows your digital channel of leads.
It takes dedication to make page one in search results, but the payoffs are huge.
In-house marketing is impractical (and expensive) for most small businesses.
A Brief History
Roofing Webmasters actually grew out of a completely different industry! Years ago, our founder Nolen Walker ran a home security business out of the Dallas / Fort Worth area. When telemarketing began to face strong federal backlash, he saw that online advertising and website optimization was the best way to further his business.
Unfortunately, few local marketing companies had any experience with SEO. Those that did charged a fortune for the most basic services. Their cockiness and patronizing drove Nolen away from their services very quickly!
Dissatisfaction Breeds Innovation
Nolen decided to take matters into his own hands by hiring an in-house team of marketers to promote the business. It was a very expensive proposition at the time, but it laid the groundwork of what would ultimately become Roofing Webmasters! Today, our team consists of over twenty content writers, web designers, programmers, video specialists, and SEO analysts.
We take on the online marketing challenges that are too time-consuming or costly for many roofing professionals to handle themselves.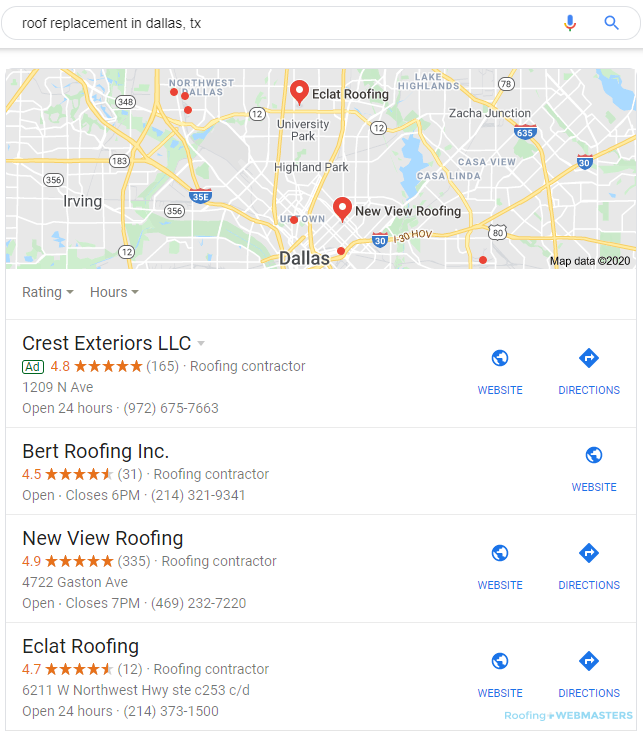 Crucial Lessons From Our Past
It took years of trial and error to find the well-balanced team of professionals we have today. We learned some crucial marketing lessons during that time.
The most successful businesses typically invest heavily in marketing.
Not all digital marketing firms have the necessary experience to manage SEO.
In-house is an expensive challenge that most businesses can't manage.
Cockyness isn't always a sign of expertise.
Clear communication with your marketing team is essential for long-term success.
These are lessons that we continually honor and share as we serve businesses across the country. They are why we strive so hard to provide timely, customized service for our clients. But enough about our business! Why does online marketing matter for your roofing company?
Why Online Marketing Matters
The concept behind marketing is a simple one to grasp: if you want people to know about your services, they have to be told. If you need prospects to choose your team over a competitor, you have to persuade them. Marketing accomplishes both of these goals, providing the necessary information and persuasion to draw clients into your revenue stream.
Marketing is simply part of doing business.
That truth extends into the realm of search marketing, which connects your company brand / website with local consumers on Google Search. With so many people relying on Google to find their essential services, it's amazing how many professionals in the roofing industry still don't quite grasp the significance of this type of marketing. Yet there are so many benefits to reap from it!
Expanded Revenue Potential
Think of all the consumers looking for roofing service online! Search marketing provides roofers with the essential visibility and authority needed to earn premium rankings. Scoring page one rankings could land you thousands of dollars in new revenues each year. The best part? Organic search results are so much cheaper than buying leads from a seller!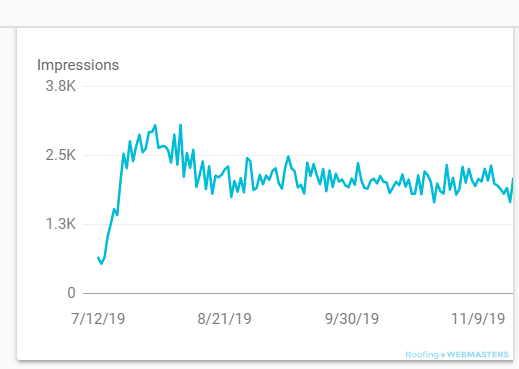 Enhanced Branding Growth
How people perceive your business is just as important as what you have to say about it, if not more. With a high ranking website on Google Search, people automatically perceive your business as more authoritative and trustworthy. Enhance that site with professional web design, plentiful client reviews, and verified local citations (from Yelp, BBB, etc) for an even stronger online performance!
These are all activities your search marketing strategy should include.
Empowered Customer Service
Be where the customers are. That's a crucial pillar of business and an even more essential facet of customer service. If your potential clients can't even find your business online, then how can they find the relief they need? Search marketing enables your company to better communicate with the thousands of homeowners, through your website and other online assets.
Thousands of contractors claim superior skill and expertise, but few take the time to answer the key questions that consumers ask every day.