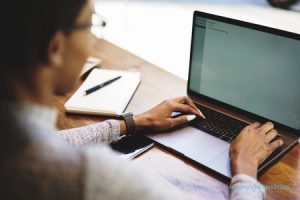 Why Should Roofers Invest In Website Maintenance?
According to a study by Google, 53% of websites are abandoned if a mobile site takes more than 3 seconds to load. Any errors that are slowing up your website will cost you over half of your potential mobile customers, which as we know, account for the majority of your online visitors. Any of the following problems can cause a slow loading roofer website:
Flash Content: This content type does not work with most mobile devices and can slow down site speed
Image File Size: Uncompressed, non-optimized images are the most common cause of slow-loading pages
Lack of Caching: By not offering browser caching, users most fully load your website every single visit
Obtrusive Code: Large blocks of messy code, particularly amateur uses of JavaScript, can cause significant delay in site loading
Poor Hosting: Using dirt cheap hosts that lack the resources to host large websites can cost your website loading time
Roofing Webmasters can diagnose and correct each of these problems. Better yet, we can design an entirely new website that avoids these maintenance pitfalls, and creates a more sustainable online presence for your roofing company. Once your new website is launched, we will continue to provide maintenance services for any additional problems that arise. Call (800) 353-5758 for roofer website maintenance services.
Required Credentials For Website Maintenance
While website factories like Weebly, SquareSpace and Wix might look presentable, they lack valuable optimization potential. Similarly, the ease in which their interfaces can be edited and manipulated has made everyone feel like a web designer. Still, website maintenance is a very complicated process when working on "from-scratch" websites that are properly designed and loaded with SEO possibility. In cases like this, maintenance can entail:
CSS/HTML: Web maintenance requires a knowledge of CSS and HTML code which will have to be, at times, altered and corrected
HTTP Errors: Fixing web errors requires a knowledge of directories and domain pointing
JavaScript: Obtrusive JavaScript code requires professional web designers to maintenance it
Structured Data: Problems that arise within marked up content like; services (in the case of Roofers) requires a knowledge of structured data and the ability to edit it
Fixing common website problems is not something an amateur can accomplish on their own. In fact, attempting to alter website code without backing up your files can have disastrous consequences. Cases in which entire websites were wiped off the internet, accidentally, are more common than you might think. This content is irretrievable, and can cost businesses thousands of dollars.
Consequences of Ignoring Your Roofing Website
If you are in the percentage of roofing contractors who think the mere existence of website holds marketing value, think again. Not only are you losing monthly dollars on website hosting, but you are actually costing yourself potential customers. A poor performing website affects local SEO and the ability of your business to establish a reputation in the local community.
If you have invested in marketing services that leave your website unattended, it is time to switch to Roofing Webmasters. We will design a brand new website with high SEO potential, and maintain it throughout the duration of our business relationship. For roofer website maintenance services, call us right now at (800) 353-5758.