Over 70% of digital minutes are spent on mobile devices. If your roofing company website is optimized only for desktop, you could be missing out on over two thirds of your market. If you're serious about your roofing company overtaking competitors, a mobile friendly website is not a luxury, it is a requirement. Roofing service decisions are now made on the go, from devices people carry on their person, wherever they go, from airports to offices, and so forth. Every mobile website should have these qualities:
Click to Call: Phone number links which connect customers via cell phone
Navigation: Seamless navigation conducive to finger scrolling
Speed: Fast loading pages which incorporate AMP technology
Viewport: A balenced display distribution that fits a mobile screen
In addition to the advantage of reaching customers wherever they are, mobile friendly website designs influence SEO. Google prioritizes user experience, and in turn prioritizes websites that are mobile friendly. Mobile friendly websites can help you rank higher in Google searches, particularly those made by local mobile users . If you're serious about SEO, Roofing Webmasters can design your roofing website to be mobile friendly. Mobile design works together with organic search optimization and PPC to create a successful internet presence.
Google AMP For Mobile Roofing Websites
Google's open source initiative Accelerated Mobile Pages, aims to provide an enhanced user experience for mobile users. The project is essentially a language of tags and parameters in which fast loading mobile pages should be designed with. These tags are added to HTML as extensions and are said to improve mobile page speed by up to 85%. In addition to faster mobile web pages, Google AMP's also apply to mobile advertising. The same tag parameters can be used in the development of mobile ads, so that they load more quickly, and create a higher click through rate. Incentives to using AMP's on your website include:
Bounce Rate: Keep visitors on your website longer
Conversions: Convert more visitors into customers
Site Speed: Load web pages faster
SEO: Appear higher on local search results
Anything developed by Google is a good idea to incorporate into your online marketing strategy. Because Google is the number one source for roofing leads, not just on the internet, but anywhere, implementing their recommended mobile tag language is a no-brainer. If HTML code looks like a foreign language to you, have no worries. Roofing Webmasters will handle every aspect of Google AMP on your behalf. With our internet marketing services, you can be sure that your mobile website loads at a lighting fast speed.
Increasing Mobile Conversions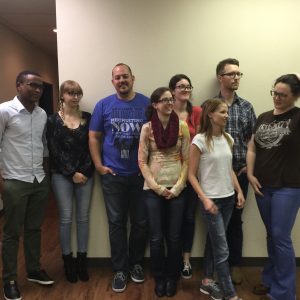 To generate roofing leads from mobile search, you must ensure your website displays a clear and engaging call to action. By investing in Roofing Webmasters internet marketing services, you receive a custom mobile website equipped with click to call functionality. Mobile users who browse your website can click on phone number links dispersed throughout on-page content, and be connected directly to your office line. This functionality makes the probability of conversions increase exponentially. By making the process convenient for the user, we encourage them to choose your business.
Click to call is a valuable marketing technique, but it is not the only way to increase your mobile conversions. Our content team optimizes your website with local keywords, so that mobile users are more likely to see your result on Google SERPs. By increasing search visibility, you can generate more relevant traffic, and grow your customer base. The great part about working with Roofing Webmasters is that we have been studying your target audience for years, and have data to make informed marketing decisions on your behalf. For mobile friendly website design, give us a call today at (800) 353-5758.