The majority of digital minutes are spent on mobile devices, a trend that will only continue to grow throughout 2018 and beyond. If your website is optimized only for desktop, you are likely losing two thirds of your potential customers. Roofers serious about lead generation must invest an a mobile friendly website, and do so immediately. Local consumers now make most of their purchasing decision on the go, including who they want to repair or install their roof.  A smartphone is accessible 24/7, from airports to offices. Every mobile website should feature these elements:
Click to Call: Phone number links which connect customers via cell phone
Navigation: Seamless navigation conducive to finger scrolling
Speed: Fast loading pages which incorporate AMP technology
Viewport: A balenced display distribution that fits a mobile screen
Reaching consumers on the move is motivation enough to invest in a mobile friendly website, but that is far from its only benefit. Local SEO is heavily dependent on mobile experience, and websites that cater to mobile users should expect an increase in search ranking. Google prioritizes user experience, so it's unsurprising that they would favor websites that cater to their largest audience. If you're serious about generating local roofing leads online, the time is now to invest in a mobile website from Roofing Webmasters. Call (800) 353-5758 to get started.
Google AMP For Roofing Websites
Google's open source initiative; Accelerated Mobile Pages, encourages web developers to to create pages with stripped down HTML, in order to enhance mobile experience. AMP's are said to improve page speed by up to 85%. In addition to faster web pages, Google AMP's also feature mobile advertising enhancements. The same HTML parameters can be used for mobile ads, creating faster loading advertisements with higher click through rates. Incentives to using AMP's include:
Bounce Rate: Keep visitors on your website longer
Conversions: Convert more visitors into customers
Site Speed: Load web pages faster
SEO: Appear higher on local search results
It's risky to ignore anything championed by Google, since it is the foremost platform on which to acquire roofing leads. With that said, there is some disagreement about the value of Accelerated Mobile Pages, and whether or not they are good for web design as an industry. Roofing Webmasters continues to monitor the situation closely to keep our clients in adherence with Google guidelines, while simultaneously attracting the most relevant traffic with the highest conversion potential.
Increasing Mobile Conversions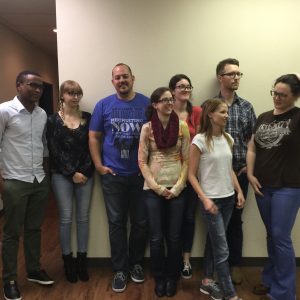 An effective mobile website has a clear and convincing call to action (CTA). By partnering with Roofing Webmasters, you receive a custom mobile friendly website equipped with an engaging CTA. Mobile users who browse your website will notice click to call functionality which allows them to click a phone number link and be connected to your office via phone call. Because of the convenience of this connection, conversion rates are expected to increase exponentially. Phone number links cater to all the primary needs of the user which are; speed, convenience, and relevance.
In addition to click to call functionality, our content team fills your website with mobile content. It might seem trivial, but mobile content requires a different set of ideals than desktop material. These attentions to detail are often what separate websites from one another. As part of our mobile content marketing, we incorporate local and industry keywords based on market research and industry trends. To claim your custom mobile website today, call Roofing Webmasters at (800) 353-5758.