you ever accessed a website on your phone or tablet and had to go through a laborious series of pinches, swipes, and tilts just to click on one link? This is a frustrating experience that many mobile users encounter. When users can't easily navigate your site, they give up and go on to another site instead. If your current roofing site is experiencing a high bounce rate, it may be due to a design that isn't mobile friendly. We provide responsive web designs for roofing companies. Our websites are created to be easily viewed on any mobile device.
What is responsive design?
A responsive website has the ability to adapt to different sized screens and resolutions in a manner that preserves an optimal viewing experience for the user. A fluid layout allows the site to be properly displayed on all devices.  As more people browse the internet on their phones and tablets, it is becoming increasingly important that your roofing website incorporates a responsive design.
Benefits of a Responsive Website
Google favors websites that are optimized for mobile viewing
By using responsive web design, you do not have to create a separate mobile site
Responsive websites generally have lower bounce rates when compared to websites that are not mobile-friendly
A responsive website provides a better user experience
Responsive vs. "Mobile Sites"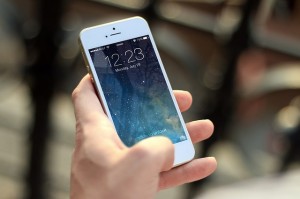 Perhaps you have heard of "mobile sites" where the website is basically recreated for mobile viewing. This type of web design is no longer favored by Google. Mobile sites do not optimize as well as responsive designs do. Mobile sites are a smaller version of a website with less content. Instead of creating a new, smaller version of your site that does not optimize properly, we create a design that will be easily viewed across all devices without losing any of your quality content. Responsive designs allow your roofing website to perform well no matter how it is being viewed.
If you are interested in a responsive web design for your roofing site, give us a call. We provide high quality responsive website design to our clients.