Social Media Optimization for Roofing Companies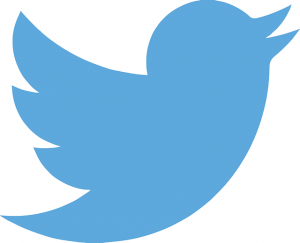 Social media is an important part of a complete web presence. All companies need to employ proper social media management as a component of their website optimization. Here at Roofing Webmasters, we offer social media management for roofers as a part of our ongoing services. We are experts in social media management and optimization for roofing companies which is what makes us the best team to choose. We will help you employ this useful tool for your company.
Why is social media important?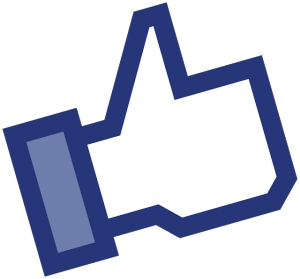 Many companies wonder, what is the relevance of social media to my company? As a roofing company do I really need a social media presence?
The simple answer is yes. Every company needs to be utilizing social media outlets. Recent research has shown that consumers are over 80% more likely to trust a company that is present on social media than one that is not. 
In the current world people want to learn about companies through social media as much as they do through your website. A website is considered push marketing, i.e.  you get to speak about your company the way you want and present your company the way you want. Social media however is a place where customers get to interact with your company and implement their voice. This opens up a conversation between you and your clients. Because social media is increasingly important, any company (roofing included) should take advantage of this digital conversation. Social media is the perfect SEO platform for engagement of your audience.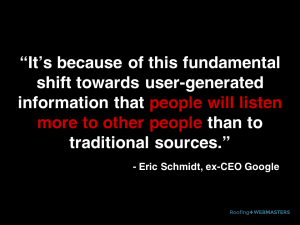 And at the end of the day, Google wants to see social media as a part of your online web presence. But Google doesn't want you to simply have social media accounts set up, they want you to be managing these accounts. Social media management should include frequent posting and responses to your clients. This all adds weight to Google's view of your company as trustworthy and verifiable. That is why we provide quality social media management for roofers.
If you are ready to optimize your roofing company's social media, give us a call at 1.800.353.5758. We provide social media management for roofing companies as a part of our holistic approach to SEO services.