Because of the medium's consistent evolution, social media marketing should be reevaluated every 6 months to a year. Evaluation should encompass every aspect of social media, from the specific platforms, to the manner in which they are deployed. As a roofing contractor, Facebook, Twitter, and YouTube should not be foreign concepts to you. However, despite a general knowledge of the platforms' popularity, the way they are used is constantly evolving. Before we delve too deeply into their usage, let's take a look at the top social media platforms as of 2018:
YouTube: 73% of U.S. adults
Facebook: 68% of U.S. adults
Instagram: 35% of U.S. adults
LinkedIn: 25% of U.S. adults
Twitter: 24% of U.S. adults
The above percentages are based on U.S. adults who say they use the platforms either online or on their cellphone, according to Pew Research Center. This data generally confirms the industry's consensus understanding of social platforms and their popularity. The numbers suggest that the majority of Americans use YouTube and Facebook, and that Instagram is trending in that direction. LinkedIn and Twitter are used by about a quarter of Americans, and figure to sit around that range moving forward. Call (800) 353-5758 for social media analysis for roofers.
Analyzing Social Media Engagement for Roofers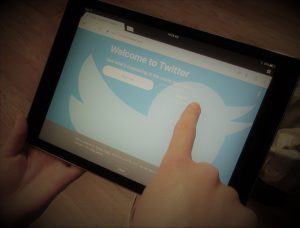 The top platforms empower its users to choose how they share content. For instance, posts with visual content such as images or video have greater engagement rates than those without them. Similarly, posts with condensed text (less than 250 characters) engage users an a higher rate than those with more words. These trends reveal a pattern of behavior in the typical social media user. After all, with so much information available, on demand, users are not going to take too much time on one piece of content, unless it's exceptional. The following qualities promote engagement:
Conciseness: A limited amount of text (less than 250 characters)
Hashtags: Posts with 1 or 2 hashtags, but less than 3
Images: High quality photos within posts
Videos: Embedded videos within posts, either natively, or through YouTube embed code
Social media marketers are fortunate in that most major platforms offer native measurement tools. Facebook, Twitter, Instagram, and YouTube all offer free native tools to evaluate engagement metrics. This information empowers marketers to gauge their content's reach, in real-time, and take steps to improve it. By partnering with Roofing Webmasters, contractors ensure that each of their profiles is evaluated consistently, and that proper measures are taken in response to those findings. This becomes even more paramount within a medium that is constantly evolving.
Evaluating Recent Social Media Trends

Because advancements in media will translate directly to social networks, new trends will be commonplace moving forward. The latest trend in social media, is live video. With Facebook Live, Instagram Stories, and Twitter's Periscope, brands and individuals alike, can provide users with a behind-the-scenes look at their daily schedule. For roofers, leveraging new trends to drive traffic to their profile, and subsequently their website, is a critical part of social media analysis. While it's hard to imagine that live roof repairs will encourage a high level of engagement, you can't know until you try.
Roofing Webmasters is on the cutting edge of social media analysis for contractors. We gauge the performance of social posts in real-time, and use findings to conduct measured improvements. We aren't afraid to push the envelope as it pertains to content sharing as well as integration with company websites. Our services expand beyond social media analysis, as we also offer social media management for Roofers. Call (800) 353-5758 for social media analysis for roofing companies.