Social media is the foremost communication channel in 2018. In fact, we probably communicate more on social media throughout the day than we do in person. Whatever you think of this modern phenomenon, it doesn't appear to be going away anytime soon. With this in mind, roofing companies must find a way to make use of it. The first step to analyze your current social media performance, on platforms like:
Each of these platforms has been proactive in offering native measurement tools to track the performance of your social accounts. This provides the important first step towards social media analysis. Other social platforms exist, but the five listed above are by far the most popular, and offer the most efficient way to connect with your customer base. To learn more about social media analysis, or to sign up for services, give us a call at (800) 353-5758.
Quantitative vs Qualitative Measurements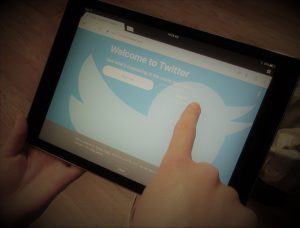 For social media data, there are two types of measurements; quantitative and qualitative. The former represents numbers based data, hence the term quantity. In contrast, the latter represents subjective observations. Quantitative is typically more reliable because it's based on raw numbers and leaves no room for subjectivity. Still, numbers without context don't tell the whole story either. Using the two concepts in unison, is the best form of analysis. Compare and contrast the types below:
Quantitative
Clicks
Shares
Interactions
Impressions
Qualitative
Conversion Value
Depth
Influence
Sentiment
In any form of analysis, deciphering as much information as possible, as quickly as possible is the goal. Furthermore, data is only as good as its subsequent action. If you find that certain types of social posts are not generating shares quantitatively, and that their influence is minimal qualitatively, the subsequent action would be to stop posting that kind of material. Instead, brainstorm new ideas and concepts to share on social posts, and once again measure their performance. Roofing Webmasters is ready to help you through every step of the process. .
What Are Social Signals?

There's no arguing social media's influence over local SEO. Moz's 2017 Local Ranking Factors study confirms what we've long suspected, that social signals play a role in local optimization. But what exactly initiates "social signals" as they call it? Well, several things. There are indicators that communicate to search engines that your social profiles are meaningfully active. Metrics include:
Engagement: The measurement of an ongoing social interaction over a period of time
Followers: The quantification of followers or fans, depending on the specific network
Likes: The measure of acknowledged content approvals from social interactions
Reach: The number of people who actually see your content — as opposed to the number of times it appears on a screen
Metrics help us categorize our measurements, but analysis helps us convert them into actionable tasks. The role of the analyst is an important one because metrics can only be as valuable as the person interpreting them. With this in mind, roofing companies should invest in social media analysis from Roofing Webmasters. Call (800) 353-5758 and ask about our social media services.