Today's marketing industry functions through online marketing strategies. SEO, or search engine optimization, is the technique of arranging your content, design, and off-site marketing to be more easily indexed by Google and other search engines. The SEO online marketing technique helps ensure more online appearances for your roofing website as well as helping to filter audiences that are less likely to complete an online conversion.
What is Technical SEO for Roofers?
Technical SEO refers to search engine optimization techniques that do NOT relate to content. Web developers view technical aspects of SEO as fundamental to marketing success. While on page SEO and off-site SEO are more frequently discussed, technical optimization is critical to online presence. Some of the primary aspects of technical SEO include:
Coding and Markup: Adding specialized data that helps Google and search engines understand your content
Crawling and Indexing Optimization: Correcting broken links and canonicalizing duplicate pages can drastically help with indexing issues.
Mobile Friendly Web Design: Creating an easily navigable, mobile-friendly website can be opened on any device
Site Speed Optimization: Following best practices to present the fastest website possible for better user experience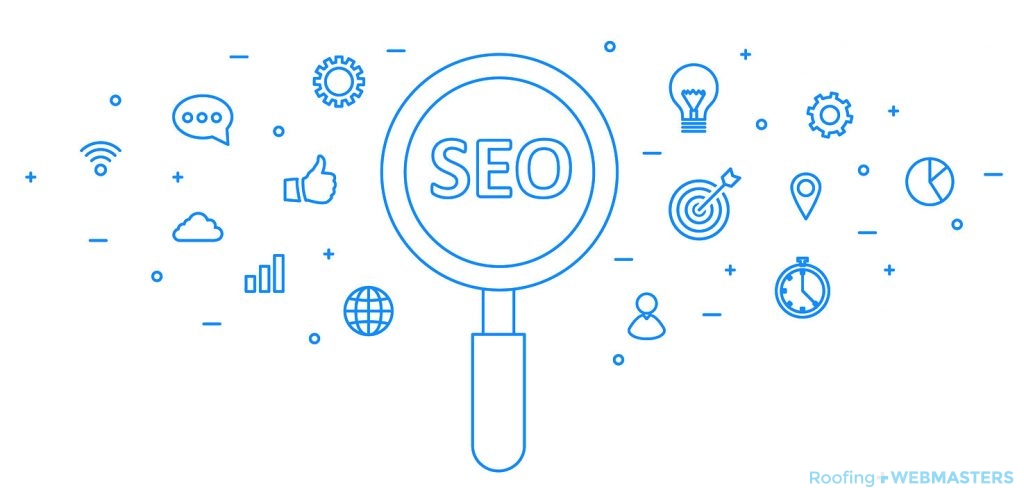 Though SEO is most often referenced in the context of keyword placement, it cannot make an impact without a strong technical foundation. Search engines like Google are essential platforms in your website's success because, in today's world, potential customers locate services through search queries. Your roofing company needs Google more than Google needs your roofing company. With that in mind, making their job easier is the best course of action, not only for roofing companies but for any business with an online presence. Call (800) 353-5758 for technical SEO for roofers.
Mobile – The Technical SEO That Matters in 2020
With the ascendance of mobile usage over the past few years, technical optimization has become even more critical. Websites must adjust to a variety of mobile devices, presenting optimally on each and every one of them. Most users looking for local roofing services perform search queries on their smartphone. Google shows results based on the proximity of the user to your business location. Roofing companies can improve mobile SEO through the following methods:
Responsive Design: A design method that allows websites to adjust to the device on which they are currently accessed
Seamless Navigation: URL hierarchies and internal links which are even more important on mobile
Test Your Mobile Site: Utilize Google's Mobile-Friendly Test tool
Verify Location: Ensure your location information on Google Maps and embed it on your mobile site



It's not too late to invest in the responsive design presentation of your website if you haven't done so already. These designs work as part of your technical SEO to provide a better user experience and quicker load times for optimal use. That includes everything from screen parameters and viewports, to navigation and click to call functionality. If you've neglected your site's mobile outreach thus far, you may not realize what you're missing. Improving your mobile presence can make a significant impact on the conversion rate.
Why Roofing Webmasters?
While there are other sources that offer SEO, Roofing Webmasters is distinct in that our specialty aligns directly with the roofing market. Our focus is on marketing in the roofing industry and has been for years. That experience and the data accumulated in the process gives us insights unrivaled by any other marketing company. We understand the nuances of reaching your target audience because we've done it over and over again with great success.
Our Roofing Webmasters team consists of web designers, content marketers, social media specialists, and PPC campaign managers. We regularly work with roofing contractors to improve their internet marketing presence and help them generate valuable leads through online channels. Our success is apparent in how long we've been in business. Our customers are happy with our services, so we never have to lock them into long-term commitments. We let our performance speak for itself. Call (800) 353-5758 for technical SEO for roofing companies.