Google has moved closer to satisfying user intent in 2020 and has demonstrated that it is their primary goal for search. When a user searches for roof repair services it is clear that they intend to invest in services. On the contrary, when a user searches for how to repair a roof it is clear that they are not interested in services but rather in information that will help them repair the roof on their own. As a roofing company, your website should always target keywords that will attract the right kinds of visitors. Search queries typically fall into one of three categories:
Informational: The user intends to explore a broad topic (i.e. roofing) or educational material (i.e. how to fix a roof)
Navigational: The user intends to find a predetermined webpage (i.e. dave's roofing and construction)
Transactional: The user intends to complete a transaction (i.e. affordable roof repair near me)
Transactional queries are the ones local roofers should be most focused on. When a homeowner in your service area requires roof repair, replacement, or some other kind of service, they will make their intent known through their query. If your website and webpages are optimized to attract users like these, you will find that your website's conversion rate will be far higher than if you are attracting anyone with roofing related terms in their query. The goal is to convert as many users as possible into paying customers.

Analyzing Transactional Search Queries
Google's free tools help roofers generate and analyze search query reports. Google Search Console is useful for this objective. Google Search Console is unique in that it provides queries from organic website visits so that roofing companies can better understand which queries are generating organic clicks on their website. While not every single query is made available, enough are to provide valuable insights about the user intent of your organic visitors. Google Analytics can also help put this data in context.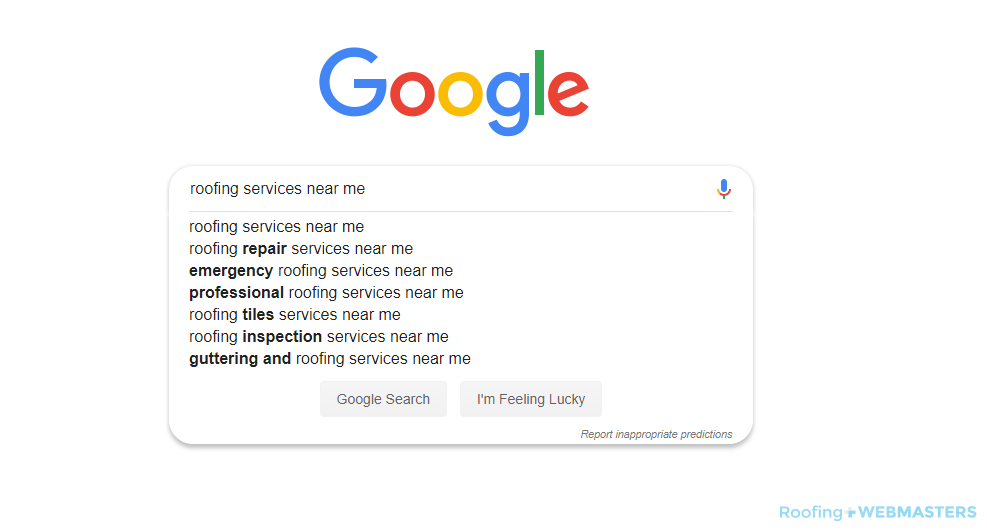 The queries that are leading to website visits can help inform how content is written on future pages and blog posts. If the vast majority of your organic queries have a general theme you can be confident that your website is appealing to that intent. You can even update existing pages to better reflect your website in that manner which should only increase organic visits even more. Tools like Google Search Console and Google Analytics exist to help webmasters improve their success and they should be used for that reason.
Targeting Roofer Search Queries
Transactional queries are most likely to deliver ROI for roofing companies. For this reason, we'll want to target these queries as part of our content marketing strategy. Based on the data accumulated from Google Search Console, roofing websites can become more efficiently optimized. Data can also be applied to PPC marketing campaigns based on reports from Google Analytics in conjunction with Google Ads.
If your roofing company website is not performing up to expectations, now is the time to invest in Roofing Webmasters for your internet marketing needs. Our team of SEO experts will help put your website at the forefront of Google SERPs. We also offer PPC services that can target transactional queries and quickly yield ROI from paid search campaigns.