An often overlooked aspect of SEO is URL optimization. This oversight is surprising when you consider that Google's crawling and indexing relies predominantly on URL's to interpret website information. URL stands for uniform resource locator and is most commonly referred to as a website address. The address bar found in internet browsers like Safari, Chrome, and FireFox display URL's to their users. Advantages to optimizing these web addresses include:
Crawling & Indexing: Web crawlers can accurately interpret website info
Link Earning: Google can effectively index your pages
Ranking: The likelihood of ranking high on SERP's is increased
User Experience: Users are informed of their current web location
Clear and concise URL's aid both search engines in their users in understanding your web pages and the content they display. With the increased emphasis on user experience, anything that can be done to enhance it will serve your online marketing campaign well. Roofing Webmasters can help you appeal to a greater consumer base and generate more relevant leads in 2018. Call (800) 353-5758 for URL optimization services for roofers.
Writing an SEO Friendly URL for Roofers
A website should undergo an extensive planning phase before being launched and activated for public consumption. Part of that planning phase should include the creation of a URL hierarchy, along with the verbatim text of each specific page URL. Roofing Webmasters will handle each of these tasks as part of our internet marketing services for roofers. An SEO-friendly URL is:
Concise: As short as possible while maintaining relevance
Hyphenated: Uses hyphens between words (i.e. roofing-services)
Lowercase: Uses lowercase lettering
Topical: Relates to the page's topic
Understanding the connection between website performance and business success is critical to going "all-in" with the online marketing process. URL's improve SEO, which generates leads, which increases revenue, and so forth. Every detail matters, and that's what separates Roofing Webmasters from other marketing firms. We never skip over minor details because we know the slightest change can make a world of difference.
URL's and Anchor Text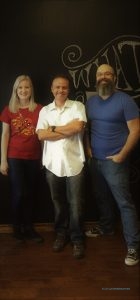 If you're unfamiliar with inbound links, you should read our page on backlink monitoring. Suffice to say; backlinks are a crucial element to SEO, and optimizing URL's promotes their formation. As for anchor text, it refers to the linked portion of a page's content that will prompt the embedded website once clicked. Anchor text that is relevant to the corresponding URL is more valuable for SEO than it would be otherwise. In combination with on-page SEO, inbound links form the foundation of your ranking potential.
If you're looking to improve your website's ranking in 2018, URL optimization can help you do so. Roofing Webmasters covers the full spectrum of internet marketing, so our services expand beyond web addresses. We cover SEO, PPC, social media, and website design to form the ultimate solution for roofing companies throughout the United States. Call (800) 353-5758 to get started with URL optimization today.