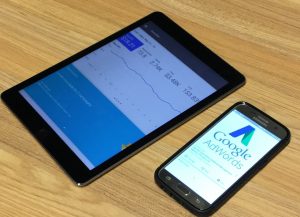 More users access roofing websites on mobile than desktop. This has been the case since 2016 when mobile usage first surpassed desktop. With this in mind, roofing companies must shift their focus to mobile first websites, and capturing users on-the-go. Google has coined the decisions made by mobile users as micro-moments. As Google sees it, there are 4 moments that really matter in the context of mobile marketing. They are:
Want To Know: The user is exploring or researching a topic
Want To Go: The user is seeking direction to a local establishment
Want To Do: The user needs help performing an action
Want To Buy: The user is ready to spend money on goods or services
These moments are truly micro in nature because each of them can happen instantaneously. With advancements in smartphones, and even voice recognition products like Amazon Echo, information can be accessed anytime, anywhere. With instant gratification comes recency bias, and roofing companies must be prepared to meet consumers at their preferred destination, which happens to be right in their fingertips, or at worst, their pockets. For internet marketing that will maximize the micro-moments, call Roofing Webmasters today at (800) 353-5758.
How Roofers Should Optimize Micro-Moments
In today's marketplace, users want results, and they want them now. Roofing companies who can deliver results on-the-spot will take precedence over lagging competitors. You don't need to be reminded about the increasingly short attention spans of your consumers, as it may have already burned you by now, but what you do need is to take action to meet the demand. To optimize for micro-moments, roofing companies need:
Anticipation: Projecting your audience's needs in advance
Accountability: Take ownership of your initiative, and cater to a various devices
Experience: Promote premium user experience over all else
Having a mobile-friendly website is imperative to meet the demand of micro-moments, and not just from a visual or aesthetic standpoint, but also practically. For example, nearly ⅔ of smartphone users are more likely to purchase from companies whose mobile sites customize information to their location. With this statistic in mind, each website should incorporate location data, Google Maps and be easily accessible and navigable on mobile devices. Roofing Webmasters can handle each task.
Why Choose Roofing Webmasters?
Finding a good marketing company is not as easy as it seems. Sure, there are a wide range of options available to roofing contractors. But how many of those options are on the cutting-edge of marketing techniques with concepts like mobile micro-moments? Furthermore, how many of them specify their services to the roofing industry? Your list is probably a lot smaller after answering these two questions. For a company that can handle all of your internet marketing needs, choose Roofing Webmasters.
Mobile web design is our specialty, and we design each of our clients' websites with mobile display as the first priority. Sure, they will still look good on desktop, but that's because we incorporate responsive web design which will adjust the display to fit any device screen. This helps you market to a wide range of users, and never risk losing them for technical reasons. The most important thing however, is that the user's mobile experience is superior to competitors, and optimizes to take advantage of micro-moments. Call (800) 353-5758 to optimize for roofer mobile micro-moments!