As a roofing company, you constantly need to garner new leads. And in today's modern world of technology, the best place to find new leads is through the internet. Marketing your website successfully can be the jackpot for any roofing company. That is why local keyword ranking for roofers is critical to the success of their business. At Roofing Webmasters we specialize in keywords for roofing companies. We can help you optimize for the most important local keyword searches.
What are local roofing keywords?
Keywords are simply the words someone types into a search engine when looking for a service. For a roofing company local keywords are key. This means a combination of services and your city. For example: When Mary's roof has a leak, she may search for "Roofing Repairs in Your City" through Google. Or perhaps she will simply look for a "roofer nearby."
No matter what words someone uses to search for a roofing company near you, the goal is for your website to pull up on the first page of results. This ensures you will be seen by future clients.
How do I optimize for important keywords?
Optimizing your website for important keywords is not as simple as throwing keywords onto a website and hoping for the best. In fact, Google will penalize pages that are contrived.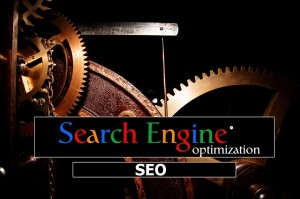 The algorithms Google and other search engines use can tell when your content is simply keyword stuffed.
Google is looking for content that is:
Authoritative
In-depth
Unique
Engaging
Useful
And your content must be backed by a complete and proper web presence. This means you need a unique web design that is properly coded. And you need to employ social media outlets to complete your web presence. On top of all of that are a myriad of small details that should be attended to on an ongoing basis.
Continual Content Management
Another important ingredient in keyword optimization for roofers is continual content management. It is not enough to create a site and let it sit. It must be maintained and added to continually. That is why we provide monthly work for our clients which includes content addition.
If you are ready to optimize for important roofing keywords, contact us today. We are experts in local keyword ranking for roofers. We will help your business garner new leads online and dominate  your local market!