Google Ads provide roofers an opportunity to pay their way to the top of search rankings. But don't be fooled, the highest bidder does not always receive the highest Ad Rank. Google takes other variables into consideration with their Quality Score. One of those variables is landing page optimization. If your ad leads to a landing page that satisfies the user's intent it is far more likely to perform well and secure a top Ad Rank. On the other hand, a poorly optimized landing page will frustrate the user and prevent your ad from accomplishing its goals. The following are qualities of a well optimized landing page:
Calls to Action: A defined call to action, one that encourages visitors to contact your roofing company
Content Relevance: The page's content should be consistent with the ad from which it is linked
User Friendliness: Easily navigable, as well as engaging
Paying for advertising space without optimizing your landing page is a recipe for disaster for roofing contractors. PPC can be an expensive marketing investment and one that will yield negative ROI if it fails to convert clicks into customers. Local roofers often see paid ads as the fastest route to quality leads online. While this is true of campaigns that are professionally managed, PPC can also be a money pit for roofers without the proper direction. A complete digital marketing strategy is recommended because when each element works off of eachother, the results are most optimal.

Mobile Optimized Landing Pages for Roofers
The majority of digital minutes are made up of mobile web traffic. There's a high probability that visitors of your landing page are using a mobile device. It is important that these users are happy with their experience on your landing page. This goes beyond topical relevance and expands to things like site speed and navigation. Even if your landing page provides them with the answers they seek, an inability for them to navigate the website in a timely manner will prompt them to exit anyway.  Below are some of the ways you can enhance the mobile experience of your landing page:
Immediate Engagement: Most users must be engaged within 2 seconds to acquire them as customers
Phone Number Links: Click to call functionality is important so users can connect from their phone to your office
Responsive Design: Have the page adjust to the device on which it is accessed
Site Speed Optimization: Users won't wait around for your page to load
Attention spans have grown shorter over the past decade and consumers today expect information quickly. The expectation of the average internet user is that their mobile website will load in less than 3 seconds. That number will only decrease over time if it hasn't done so already. Landing pages that are using responsive design should be able to easily adapt to whatever device the user who clicks your ad is currently using. Remember, the goal is to make the experience as convenient as possible for the visitor.
Other Types of Landing Pages
PPC ads are known for their correlation to landing pages but organic search results are also dependent on a landing page. The difference with SEO is that pages that or not optimized rarely rank organically. So for organic search purposes landing pages must be optimized to rank in the first place. Creating topical relevance is important and is something that can be done through URL structure, keyword placement, and content quality. Conversion rate optimization is also important for organic landing pages.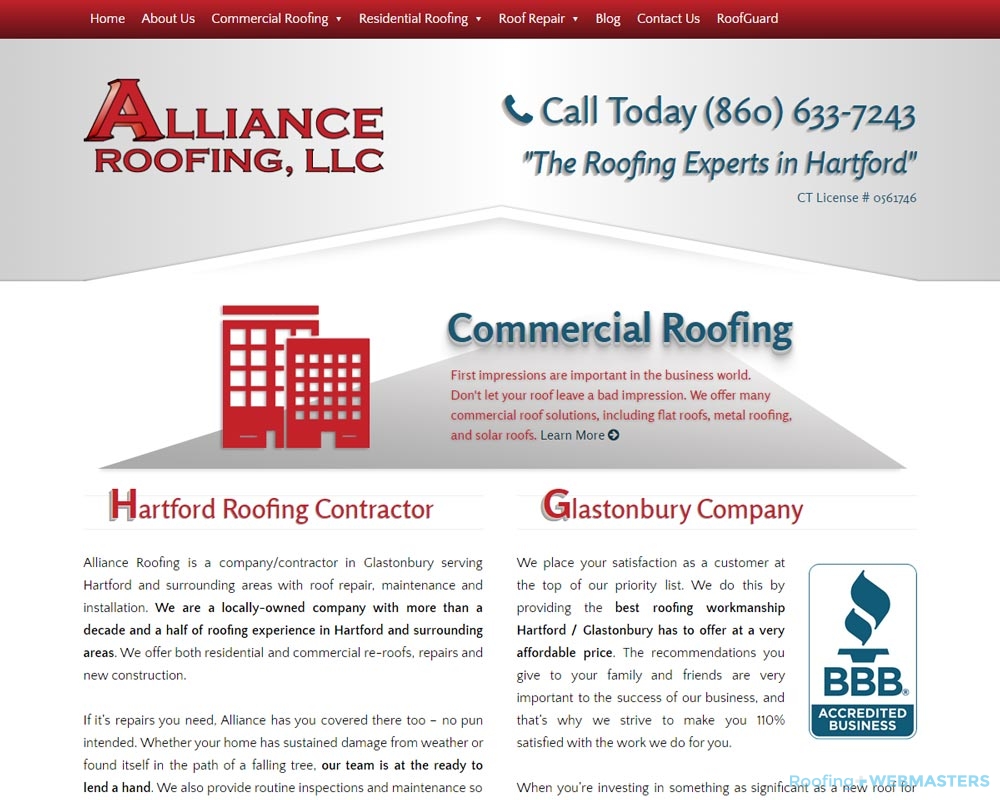 Other types of landing pages include those that are connected to social media advertisements, retargeted advertisements, and various other marketing channels. The common goal of each of these landing pages is to convert the visitor into a customer by encouraging them to complete a call to action, such as a phone call or email subscription. One thing to avoid is a black-hat SEO tactic known as cloaking, which sneakily redirects a user from a destination page, to an entirely different domain. Landing pages should always be relevant to the origin of their click.
Call (800) 353-5758 for To Learn More About Landing Page Optimization