Optimizing a roofing website for Google has many components. Since Google regularly changes their algorithm it can be challenging to keep pace. The good news is that some of the basic optimization principles have remained the same. Others have evolved and even been replaced by newer and more sensible guidelines. As a full time roofing contractor it can be hard to stay up to date on every search engine development. That's why Roofing Webmasters has created this resource for optimizing on Google in 2019.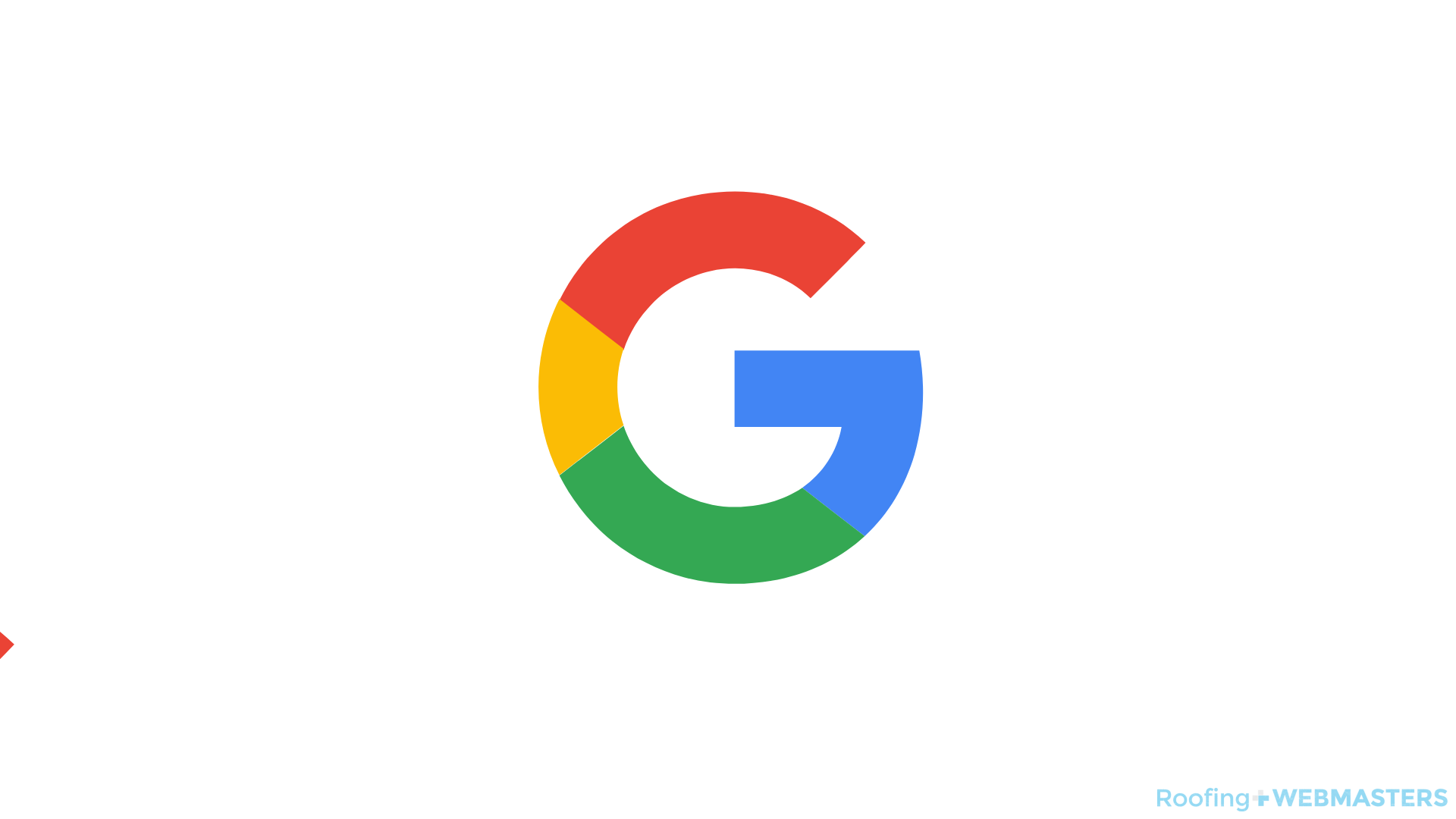 Step 1 – Website Optimization
For a website to be indexed it must be crawlable by Googlebots. Creating a crawlable website requires some knowledge of website design and site structure. You will also need a sitemap and an interlinked URL structure. Hierarchical URLs that are shorter in length are the easiest to crawl. Schema markup within your codebase also helps Google better understand the site. Once your website is crawled and indexed you can move onto ongoing optimization techniques.
Step 2 – Page Content
Once you have a URL structure set up you must begin adding quality content to the pages. It is not enough to stuff keywords and expect the page to rank high. Each service page for your roofing website should be detailed and explain the services to the potential customer. Google looks for context on pages so utilizing LSI keywords can be helpful. Remember to interlink relevant pages within your content to help Google crawl and help users navigate.
Step 3 – Google My Business
It's not surprising that Google My Business has such an influence on Google optimization. When local roofing customers are looking for your business they are going to come across your Google My Business listing — assuming you have one. This listing should be completely filled out with your logo, information, and pictures and it should also have a link to your website. The most successful GMB listings also have their share of reviews.

What Does Google Look For?
Google's algorithm is not public so nobody knows exactly what determines a #1 ranking. However, there are several resources in place to help us get closer. For one, Google's Webmaster Guidelines come straight from the source and explain some of the basics in optimizing for Google. Other tools like MOZ, SEMRush, and AHRefs help put rankings or lack thereof in a larger context based on on-page grades, link profiles, and more.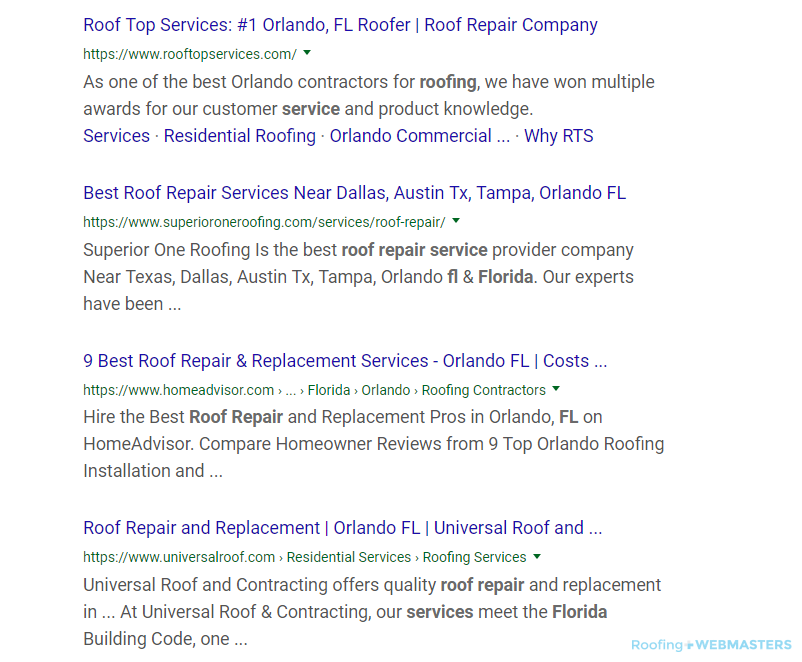 On-Page Factors
Content
Quality of the content
The amount of time users spend on the site due to engaging content
The frequency your site is updated with fresh content
Readability
Unique content
 HTML, Domain & Architecture
Proper use of titles, meta descriptions, headings and sub-headings
The use of structured data
A good text to HTML ratio
Up to date with current HTML standards
Nicely structured and free from keyword or code stuffing
Content/text displayed in HTML and not Flash or Javascript
Easy for the search bots to crawl
Meaningful but short URLs
Loads Quickly
Renders properly on mobile devices (responsive design)
Age of the domain and the length of registration
Unique design