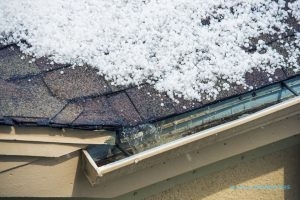 When deciding where to invest your marketing money, you want to leave as little to chance as possible. For roofing companies, what is the one occurrence that essentially guarantees a demand for roofing services? Hail storms. Areas recently affected by damaging hail storms will have a massive increase in demand for roofing services. What if you could spend your marketing dollars on marketing to only those specific areas? With  roofer hail storm marketing, you can. We will run location specific campaigns to get your roofing companies name out there to people who need your help.
Hail storm marketing is a marketing strategy that creates more certainty than usual for ROI. In the roofing industry, deciding where to invest your marketing resources can make or break your company. The best way to ensure ROI is to eliminate as many variables as possible. The probability for demand is so high in hail storm affected locations, that your supply (i.e. services) has an increasingly good chance of being needed. Hail storm marketing can be a very beneficial strategy, particularly when paired with organic search optimization.
How Can Roofing Companies Use Hail Storm Marketing?
If you need roofing customers fast, you can hire Roofing Webmasters to manage custom marketing campaigns that will market your roofing company to areas recently affected by roof damaging hail storms. With advances in internet technology, ads can be displayed using digital mapping, a technique sometimes referred to as geomarketing. Since the amount of people requiring roofing services in a given area has increased substantially, your chances of securing customers are quite good. Additionally, doing a good job for customers acquired via hail storm marketing can help your roofing company grow by more traditional methods.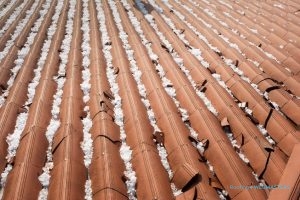 Risk and reward come into play when thinking about paid marketing campaigns. When we think about the risk of residents in hail storm affected areas not requiring roofing services, we deem it to be relatively low. The reward, which stems on the probability that many people will require roofing services in the same area, is very likely. While all marketing campaigns will contain some element of risk, the risk vs reward component of roofer hail storm marketing makes it a smart choice for roofing companies.
Hail Storm Marketing for Roofing Contractors
Are you a roofing contractor looking to grow your business with an innovative marketing strategy? You should consider hail storm marketing. Maybe you are just starting as a roofing contractor and want to get your name out into the community. Or perhaps you've been around for a while but want an immediate increase in customers. Either way, Roofing Webmasters can help you get what you need. For roofer hail storm marketing, call us today at (800) 353-5758