Organic SEO for Roofing
At Roofing Webmasters, we work on your site every single month so that your roofing business will rank higher online. Our goal is to get your phone ringing and the e-mails coming in by integrating the best SEO practices and marketing components into your site. Don't have a site? Or at least not a site you are proud to show? Not to worry! We can design you a custom site built to perform well and look great! We are experts in organic SEO for roofing companies.
Why does your Roofing Company need SEO services?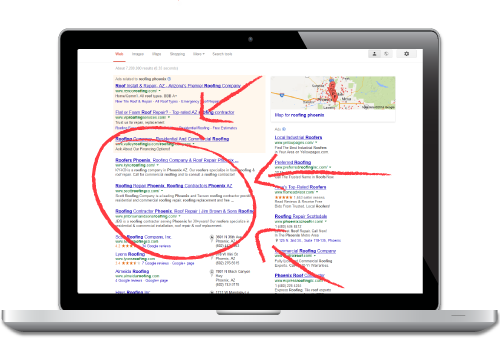 In today's highly competitive internet landscape, getting found online is almost impossible unless you implement the right SEO practices. SEO stands for search engine optimization, which refers to the process of garnering organic, or "free", listings on search engine's such as Google, Yahoo, and Bing. Not only is the objective to have your company to show up on search engine listings, but also to have those listings rank high in the SERPs (search engine ranking positions).
Search engine rankings are based on a magnitude of different factors to determine the relevancy to users. In fact, Google looks at more than two hundred ranking factors when determining which results to serve up to its users. The only problem is that Google and other search engines' extremely sophisticated algorithms are protected by patents, therefore keeping the method of ranking nontransparent. That is why organic SEO for roofers is a complex, ongoing process that cannot simply happen overnight.
Why Choose Us?
Organic SEO professionals like those at Roofing Webmasters have a deep and thorough understanding of all the key concepts related to search engine optimization. We implement successful on-page and off-page SEO practices for each of our client's sites so that they can be found on the internet. We also make sure our roofing SEO services strictly comply with Google's Webmaster Guidelines.
Some organic SEO companies employ shady practices that may temporarily boost their clients' rankings, but end up causing long term damage to the website. These unethical SEO tactics, known as black hat SEO, cause penalties that severely hurt the website's ranking and can even cause the site to be banned from Google indefinitely.
Examples of bad SEO tactics include:
Keyword stuffing
Cloaking
Doorway pages
Duplicated content
Sneaky redirects
Hidden links
Manipulating links
Engaging in link building schemes
Roofing Webmasters engages in 100% white hat techniques when it comes to our roofing SEO services. This means that we focus on using strategies and techniques that focus on the human audience and not the search engines. By using proper and ethical organic SEO practices, we turn your website into a long-term investment. If you are ready to get your roofing company found online, give us a call for a free consultation.
What Our Webmaster Services Include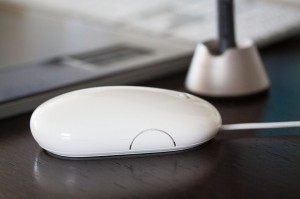 Our organic SEO includes a wide array of services. We are your webmasters and will handle all of the following aspects of organic SEO for roofers:
XML sitemap generation
Installation of Facebook LIKE widget
Proper setup of header tags and alt attributes
Proper setup of 301 redirects of old URL structure
Regular updates to software that audits the site's SEO daily
Monthly reporting of website statistics
Keyword phrase research specific to your industry
Fully responsive website design by our expert in-house design crew
Old URL structure is scanned against new site architecture and 301 redirects are setup
Setup and verification of Google Webmaster account
Every site gets a 15 point inspection upon launch
Website caching is setup to optimize and boost speed and load time
Setup and embellishment of Google Plus/Places account
Every page has an interactive contact form
Installation of Google +1 widget
Menu and navigational features
Site is fully scanned for broken links upon launch
HTML sitemap setup and linking
Proper siloing of new URL structure
Regular onsite changes to keep the site fresh on Google
Proper setup of structured schema coding
Setup and installation of Google Analytics coding
Traffic monitoring and analysis
URL canonicalization set up throughout the site
DNS zone file analysis and setup
Design and setup of a custom favicon
Information architecture planning
Address is checked against US Government standards for proper format (important for citation building)
Professional website analysis
Custom 404 page creation and setup
Submission of XML sitemap to Google Webmaster Tools
Citation marketing with key lead sources
Review of key meta and title tags throughout the site
We are the best in the business at organic SEO services for roofing companies. Our internet marketing for roofers is effective and affordable. Call us today at 1.800.353.5758 to get started.