There are more than 1 billion websites on the internet in 2019 and Google has only a finite number of resources to properly organize them. To ensure your webpages are  crawled and indexed by Googlebot, you must optimize them for crawling. Roofing companies should pay special attention the their URL structure, as this is it will serve as a bridge for Googlebot to efficiently interpret your pages. The easier you make the process for Google, the more likely you are to be indexed and to rank high for relevant keyword terms.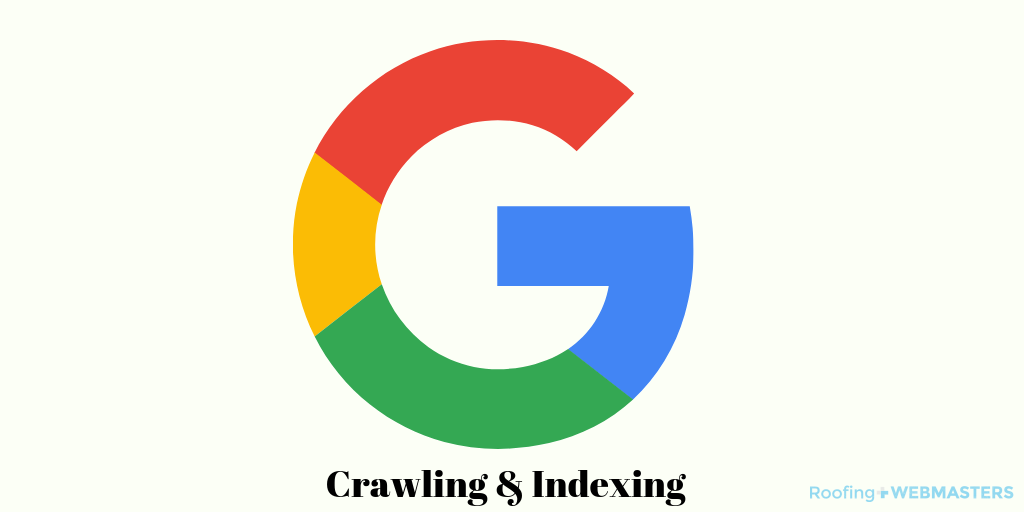 How Does Google Crawl My Page?
Google uses a tracking robot known as spider crawler to navigate through your website via URL's and internal links. Roofing companies can dictate which of their site's pages are crawled by editing their robots.txt file. This serves as a map of sorts for the crawler bots and tells them when to stop crawling your website.
How Does Google Index My Page?
Google indexes pages by extracting their information through URL crawls. Any link you find on Google search engine results pages (SERPs) is an indexed page. After Google crawls your website , it will index the page according to the information it interprets. This information is present within on-page content as well as meta, title, and header tags.
How to Influence Crawling and Indexing
Roofers should optimize webpages for crawling and indexing with the goal of ranking for relevant keywords on Google SERPs and attracting prospective customers via search engines like Google. But how can roofers actually influence the crawling and indexing process and make it more likely that their pages will be properly represented on Google search results? Some of the steps to influence crawling and indexing from Googlebot include:
Canonicalization: Condense your URL's to create the best page of content for each roofing service or topic
Duplicate Content Check: Eliminate duplicate content by utilizing canonicalization along with 301 redirection
Link Building: Create quality links, both internal and backlinks, to simplify crawling and enhance indexing
XML Sitemaps: Create an XML sitemap which informs Google whenever your website is updated, and thus when to crawl it
When Google speaks publicly about search ranking, their #1 suggestion to website operators is to create a site that is easily crawlable by Google. The SEO industry is filled with theory, trial and error, and confirmation bias, but when Google comes right out and clearly explains something, it makes sense to follow their advice and adhere to their defined standards. Because indexing is the first step to ranking on search, the process cannot be ignored.