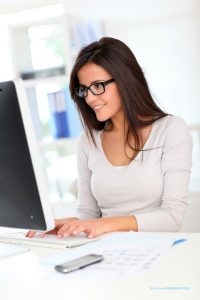 Many roofing company websites display images related to their service or business. But what do those websites really do for roofer image optimization? Simply placing an image on your website will not get you ranking in search engines. Your images must be properly optimized, so that search engines know what they are displaying to the public. At Roofing Webmasters we take image optimization very seriously. Each image on your website will be relevant to your roofing company, and will tell the search engines exactly what they are looking at. For example, an image of a roof repair can be displayed on your home page. But if there is no information to explain what that image actually shows, there is no reason for search engines to show it to people looking for roof repair images.
How a Roofing Company Website Should Optimize Images
If you have company images that you want to use on your website, we can optimize them for you so that search engines understand precisely what is being displayed. That way, potential customers who are looking for services that you provide, can get a visual interpretation of what they are looking for. If you don't have any company images that you can use, that's not a problem either. At Roofing Webmasters we are able to provide roofing images that will inform visitors about the services you provide. All the images we use on your website will relate to roofing services and help create a visual element to your company.
Just like your content quality matters for search engine optimization, so does your image quality. We only use quality images that will add value to your roofing website. We will never use an image that will take away from a particular service that you provide. Image optimization will only enhance your website and its ability to rank in search engines. Many roofers who try to build their own website end up uploading random images found on Google search. Not only are these images not properly optimized for your website, but you could be slapped with a major lawsuit for copyright infringement. At Roofing Webmasters, we only use images that are properly licensed.
SEO Image Optimization for Roofing Contractors
You might be asking yourself, what does image optimization have to do with SEO? It is actually a very important factor in ranking your website in search engines like Google. The more relevant, informative information on your website, the more authority it will gain from search engines, and the more potential customers will visit. The only way to ensure that your images are relevant and informative, is to properly optimize them. Our team of experts has years of training and research in how to properly optimize images for your roofing company. For roofer image optimization call us today at (800) 353-5758.