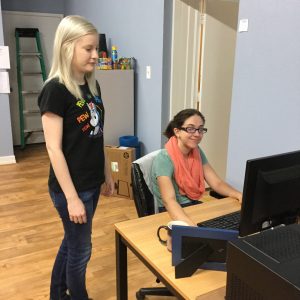 Keyword stuffing is an internet epidemic, and the culprits come from all industries. Roofing websites in particular, are guilty of this obsolete SEO tactic aimed to trick search engines rather than inform users. If it isn't gross negligence, it's shear stupidity. In response to the non-rhetorical question "so I shouldn't stuff my web pages with keywords?" Roofing Webmasters aptly replies "Welcome to 2019." Since the introduction of Panda; a Google Algorithm update that cracked down on thin content, Google has publicly and clearly stated how they value content. To Google, good content is:
Engaging: Can keep the attention of the reader
Unique: Is distinguishable from other web content
Valuable: Is useful to users who consume it
To be fair to roofing companies, they are often not the sole perpetrator of these ethical violations. In many cases, money hungry "marketing" companies are crafting content on behalf of unsuspecting contractors. In some instances, roofers never check their own website, and assume the content is good enough, if not excellent. The majority of the time, this couldn't be further from the truth. The worst part is, contractors don't understand how much more business they could earn with a competent marketing service. Call (800) 353-5758 for quality content for roofing websites.
Formatting Matters For Roofing Companies
Though we detailed the epidemic of keyword stuffing, it is not the only symptom of poor roofing content. In fact, sometimes content quality has more to do with presentation, than demonstration. One way to improve your website content is through text formatting. Roofing Webmasters uses WordPress Content Management System, which includes a highly intuitive text editor for pages and posts. Formats through which to enhance your text include:
Bullet Points
Header Tags
Image Captions
Numbered Lists
Who are we kidding? No consumer is reading through a full page of roofing content. They found your website in the first place, because they need your help, more so than your knowledge. As an industry, I think roofers understand this, which is why the preponderance of thin content is so great. The problem is that Google still measures content quality, whether consumers are reading through the full page, or not. Text formatting can strike the balance between information and presentation.
Quality SEO Content For Roofing Companies
Refraining from obsolete tactics doesn't mean abandoning the concept of SEO, all together. Search engine optimization is still a valuable internet marketing tool, but it means something different than it used to. Its definition is dynamic by virtue of its context. After all, optimization is a dependent term. As search engines change and evolve, optimizing for them will mirror their evolution. Roofing Webmasters is a company that embraces change and stresses marketing fluidity. What works today may not work tomorrow, and contractors must adapt or die out.
A middle lane exists between keyword stuffing and completely organic writing. Keywords are still a ranking factor, whether Google admits it or not. The object should be to integrate keywords seamlessly into web content, a task that can be accomplished with skillful execution. Title, header, and meta tags are places where keywords should be implemented, while body content should display them sparingly. For quality content for roofers, give us a call today at (800) 353-5758.