We've all seen websites that are stuffed with keywords but come off as spammy and unhelpful. Google has gotten much smarter about spam tactics and now penalizes these websites and lowers their ranking in search engines. In some cases, spam websites are banned altogether. At Roofing Webmasters, we believe that high quality content is the best way to build your online presence. Roofing company content quality is what separates high performing roofing websites from low performing ones. Not only do we aim to inform potential customers of the services you provide, but we want them to have a good feeling about your company overall.
If people visit a website stuffed with keywords, they might assume that the company is unprofessional or not trustworthy. At Roofing Webmasters, our content satisfies Google algorithms as well as potential customers looking for roofing services. Your website is a representation of your company. So if your current website is poorly designed and low quality, it is natural for customers to think the same of your company.
Quality Matters For Roofing Companies
If you install a faulty roof, the customer is going to assume you are an unprofessional roofing company. It is not that much different than when they visit your website. If there are broken links, spammy and low quality written content, or any other element that would cause a potential customer to pause, they are going to assume the worst. It is absolutely imperative that your website is a good representation of you. You must have high quality content if you want to attract customers.
Providing quality web content can be difficult for a roofing company that is preoccupied with flat roof's and elastomeric roof coatings. We take care of the content for you so that you can focus on what you do best. Our team of content writers will ensure that your website is full of high quality content. Don't try to be a hero and do everything yourself, call Roofing Webmasters and get your roofing company back on top where it belongs.
Quality SEO Content For Roofing Companies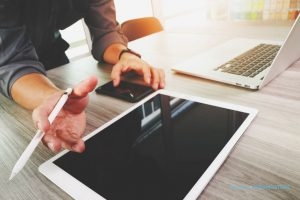 SEO is misunderstood in today's marketing climate. There are many companies promising you quality "SEO" without actually knowing what that term means. Roofing Webmasters has years of experience building roofing websites to rank in search engines. We know exactly how to build a website that will perform well. The bottom line for SEO is getting your roofing company to acquire potential customers. The more people that visit your website looking for roofing maintenance, the more that will click your phone number and inquire about your services. Don't put your faith in manipulators that will stifle your return on investment, call Roofing Webmasters right now at (800) 353-5758