When a community recognizes a logo, they are more likely to trust their services and or products, and therefore are more likely to complete a transaction. In fact, the human brain processes images 60k times faster than it does words. But the logo is only one aspect of brand development, and it's what the logo represents that consumers will associate with the visual element. With this in mind, roofing companies should develop their brand to represent:
Authority: An authority in the roofing industry — particularly in your local area
Community: You want local consumers to think of your company as a member of the community
Honesty: Doing ethical business for fair prices and keeping your word
Reputation: Generating positive reviews and responding to negative reviews in a professional manner
Remember, brand development implies a process. You won't become all of these things overnight. With that said, consistent marketing through SEO, PPC, social media, and review management will establish your brand overtime. If you are considering investing in roofer brand development services, call Roofing Webmasters at (800) 353-5758 to discuss your marketing vision.
Brand Development Strategy For Roofing Contractors
It's one thing to know what a good brand represents, but it's quite another to go about executing it into reality. So where should roofing contractors start when developing a brand strategy? Before you move on to anything else, you should first take care of these primary objectives:
Company Assessment: Sit down with your marketing services, your employees, etc., and determine the strengths and weaknesses of your company as it currently stands
Logo Design: Hire a marketing or design company to create an attractive logo or enhance your current one
Market Research: Use Google SEO tools to research what customers in your area are looking for out of a roofing company
Mission Statement: Create a mission statement for your company, and the type of brand you want to represent
After you set out your strategy for brand development, you can begin to execute it. Any logo design company should provide you with web versions of the image files. From there you can upload the logo to your website, social media profiles, internet directory listings, and anywhere else where your brand is represented online. In addition, you should consider hiring someone to rewrite web content to match your new brand strategy.
Combining Brand With Business For Roofing Companies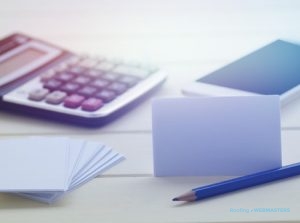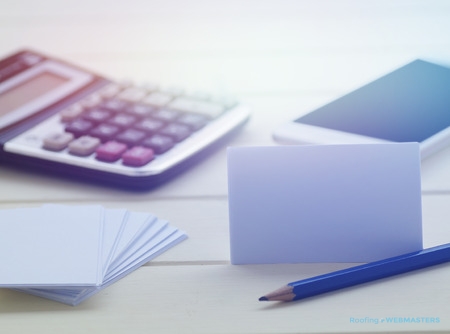 You have a brand, and you have a business. How do these 2 things work together to create the best possible model for your roofing company? Your brand should be a representation of your business. So, in essence, the business itself serves as the foundation for the brand. Doing good work for fair prices is the hard part, marketing those services with Roofing Webmasters will be a breeze for contractors.
We handle every component of your internet marketing. Not only will we develop your brand, but we will then market it through a custom website with responsive design. We don't stop there either. We optimize your website for SEO, share its content through social media, and write regular blog posts to keep fresh information circulating. Call (800) 353-5758 for roofer brand development.