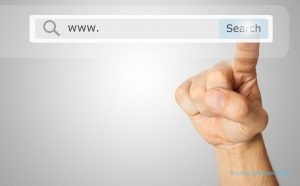 April is almost here and that means that a lot of severe weather is upon us. A lot of homeowners and renter's homes will be affected by high winds, tons of rain, and maybe even some hail. That is where a quality and professional roofer comes in. In order to help potential customers, they need to be able to know where to reach you and know what kind of services you provide. With the right website optimization, customers will be able to find your roofing business a lot easier and turn to you for help.
A lack of online presence can really affect your business. With little to no content, web design, or even social media, it can be hard for potential customers to find your business. It doesn't matter if you are the best roofer in the whole city if you aren't ranked high on search engines, potential customers won't be able to find you and use your services. This is where we come in. At Roofing Webmasters, we want to help you reach a larger audience with our SEO services. With SEO optimization services we will be able to help you rank better, produce original content for you, give your website a new design, and help your social media presence.
We are experts in SEO and will be able to give you services that will help bring more phone calls and website traffic to your business. If you would like to learn more about what Roofing Webmasters does and how it can help your roofing business, give us a call at (800) 353-5758 today.