Are you considering starting a roofing business? We don't blame you. The roofing contractor industry is currently worth over $56 billion in the United States, though growth is projected to drop by 3.5% in 2023. Still, it's a great business to get into.
However, starting a roofing company isn't something that you can do overnight. Aside from acquiring your business license, permits, and insurance, there is much to consider. With this in mind, you shouldn't start your contracting business on a whim, but if you're serious about reaching your goals, you can undoubtedly achieve them using this guide.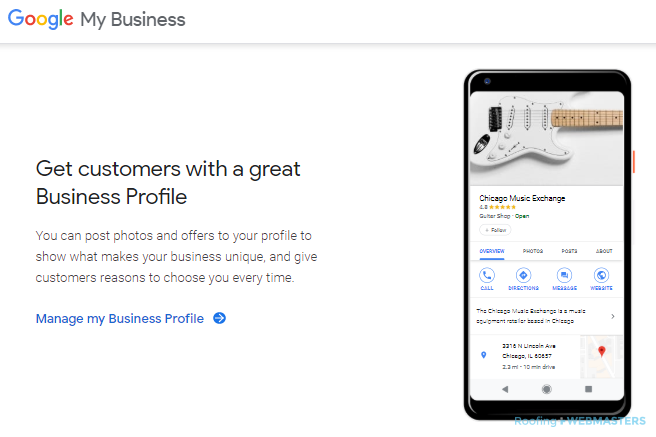 What Roofers Need To Know:
Roofing Business Requirements Vary by State
Choosing a Memorable Company Name is Vital
Scaling Your Business Requires Marketing
While it would be folly to provide a step-by-step guide on everything you would need to start a roofing business (every state has different requirements), our guide will run you through some of the critical considerations you need to consider. These tips will give you a general blueprint of what it takes to start and maintain a successful roofing business.
If you are looking specifically to start a commercial roofing company, be sure to check out our previous post about that subject so you can begin getting commercial jobs as soon as possible. But for a residential roofing company or all-encompassing roofing business, continue with this guide.
Selecting a Roofing Company Name
The name of your roofing business needs to do a lot of things. It has to stick out in the mind of consumers. It has to convey the spirit of your business. It has to be memorable. It has to look good on print and on computer screens.
In general, you don't want to choose a name that's too long. Try creating a shortlist of titles you are considering and then workshop them with friends, family, or colleagues. Remember that the name should also be simple for people to type into their web browser's address bar.
Networking With Experienced Businesses
Having the guidance of established members of your local business community can be a huge help when you're just starting. When starting a roofing business, one of your top priorities should be to get involved with the local business community. Consider local business networking groups or chambers of commerce. Don't be afraid to reach out to business community members for help. Chambers of commerce and networking groups will likely have valuable resources too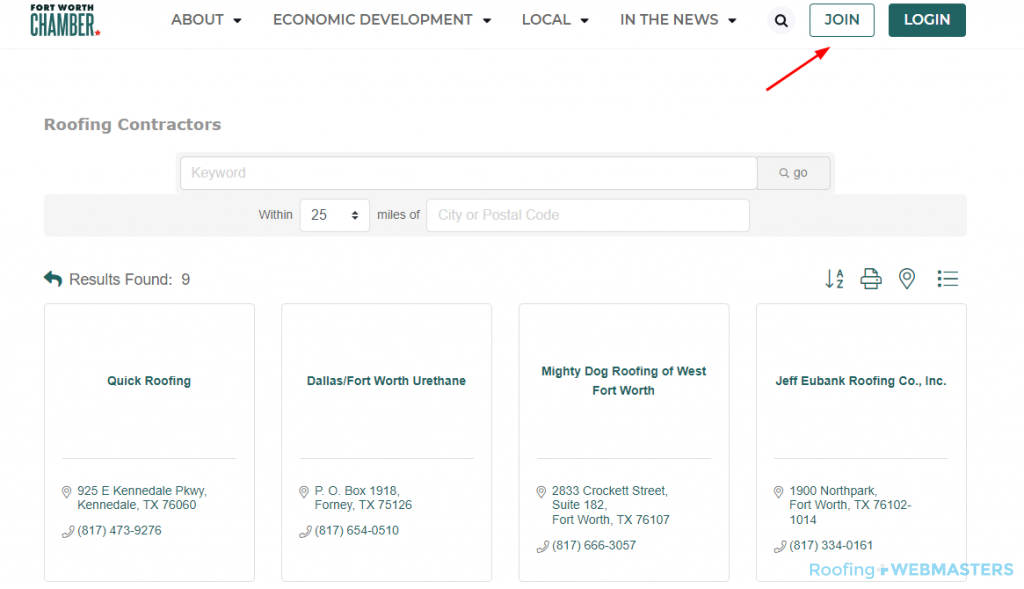 Try getting on local business directories for roofers. Expanding your reach can help market your young roofing business and make more consumers aware of your services. 
Acquiring The Necessary Licenses
Depending on what state you operate in, you will need a variety of licenses. Of course, you will need to get your business license first and foremost. Some states will also require you to get a contractor's and roofing licenses. You can find a helpful guide on the kinds of permits you will need according to the state you live in here.
It can also be beneficial to contact your county clerk to point you in the right direction. Also, be aware that some states regulate business licenses at the county level. So even if you live in California, what is required in L.A. county may differ from what's needed in Ventura county.
Bracing for Seasonal Changes
Depending on where you are in the country, you may have an off-season. Some regions are too cold or wintery to do roofing work. If this is the case where you live, you need to have a plan to carry you through each off-season.
Your strategy may be as simple as saving enough money during the busy season to cover business expenses (rent, equipment, salaries, etc.) during the off-season. However, you could go as far as to branch out and offer supplemental services for inclement weather conditions.
Investing in Digital Marketing
The failure rate of new roofing businesses is over 50%. Most companies fail within the first five years too. Roofing companies fail at such a high clip because they don't get enough leads in the first few years. Lead generation is where digital marketing comes in. Digital marketing is crucial for new roofing businesses. It will help get your name out there and drum up all-important leads.
Digital marketing could be a sizable investment initially, but it pays off hugely in the end. Digital marketing could include: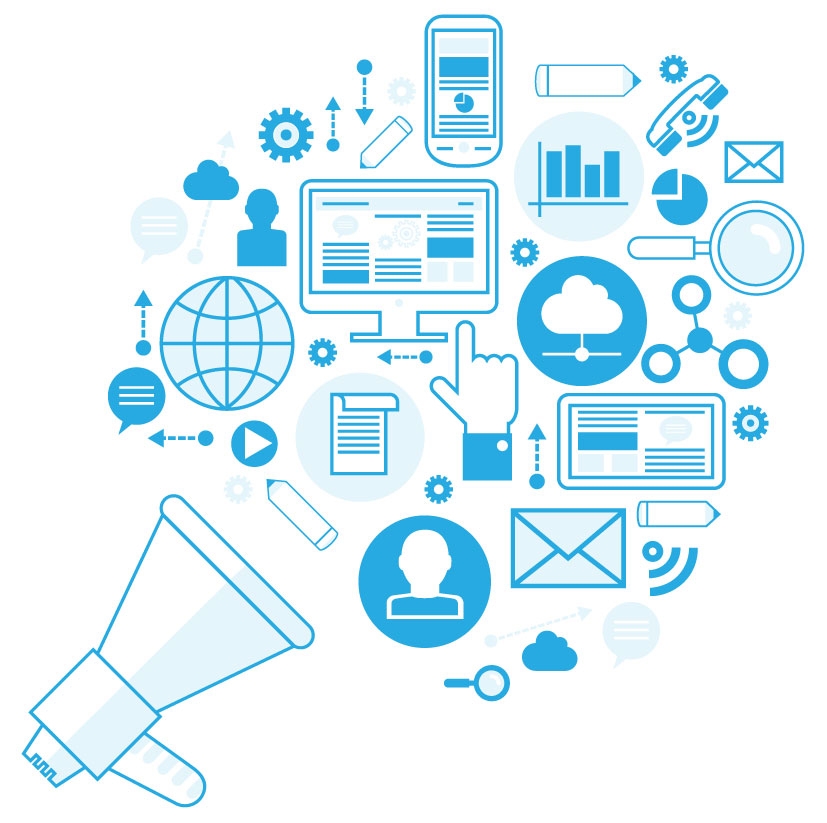 Review Management: It's essential to let customers know that you care about their experience. Replying to reviews (good and bad ones) is a great way to get more people to notice your business and increase customer satisfaction.
PPC Ads: PPC stands for Pay Per Click. It's an ad model that displays your ad to your target audience, and every time someone clicks on it, you pay a certain amount to the service provider. It sounds like it could get expensive, but it pays for itself in leads if done correctly.
Content Marketing: Content marketing involves providing something of value to consumers. It can take the form of blogs, video content, and social media posts. It's important because most consumers prefer to learn about companies and their services through blog content or articles rather than traditional advertisements.
Accumulating Valuable Equipment
Of course, as a roofing contractor, you will need certain types of equipment. Roofing equipment can be expensive, so you may be tempted to opt for cheaper products. Fruglness isn't always the brightest idea in the roofing industry. You must be careful about buying affordable or used equipment because you could be paying more for replacements.
Besides, doing quality work will be the best way to make it in the roofing business. You have to ensure you have the equipment to help you get the job done right. Buying the right tools and equipment is also crucial for safety. You must ensure that your workforce is as healthy and able as possible. The right equipment will eliminate safety hazards – not to mention lawsuits.
Hiring New Roofing Employees
As your business starts to pick up steam, your role should shift. When you first start, you will likely wear many hats – project manager, accountant, secretary, supply manager, and, oh yeah, roofer. While playing all these different roles may be manageable when you only have a handful of customers, it will become impossible as your business grows.
Don't be afraid to ask for help or hire help. One key to successful businesses is knowing how and when to delegate service to the right people in your organization. As your workforce grows, train people within it in different areas. The best help will come from people who are already familiar with your business. 
Scaling Your Roofing Business Long-Term
Consider many things if you are planning to start your own roofing business. While our guide on how to start a roofing company is sure to provide you with helpful insight, there are certain things you won't see coming. That's where we come in. We offer an essential service for all roofing companies.
Our job is to market your business to get more leads and customers. If you are starting a roofing company, give it the best chance at success by working with our team.