Understanding SEO and Content Marketing
If you are the owner of a roofing company and you have looked into your options for internet marketing, you likely have heard the terms SEO and content marketing. Unfortunately these terms are often used in such a way that you are led to believe they are either completely unrelated or synonymous. Some companies tout themselves as only one or the other.
So what are the difference between these terms? And do they actually work together? And ultimately, what does your roofing company need to dominate online? Check out the answers in this quick guide to SEO and content marketing.
What is the difference between the two?
SEO and content marketing are two separate ideas. However, they are interrelated. SEO stands for search engine optimization and specifies the requirements set out by Google and other search engines. It refers to the components that make up a complete web presence. For example included in proper SEO would be the following: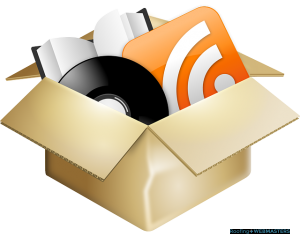 Unique web design
Properly coded website
In-depth content
Social media presence
Blog
and more!
Content marketing refers to all things content related (which is still quite expansive), i.e.:
Onsite content
Blog content
Social media posts
Title tags
Meta descriptions
Alt tags
and more!
Do they work together?
As you can see, content marketing overlaps with SEO in many areas. Content marketing often is the mechanism that provides the solution to the requirements that Google sets out. For example, SEO demands that your website has in-depth content on all pages. Content marketing provides that very content.
But without SEO content marketing would be useless. You need an entire functioning web presence in order for your content to have any merit. For example, if you do not have a unique website design that is properly coded then your optimized content will be useless.
What does my roofing company actually need?
So when it comes down to it, your roofing company needs a well blended combination of SEO and content marketing. Since these two are fairly inseparable you need a company who specializes in both.
Talk to us at Roofing Webmasters today about how to implement SEO and content marketing into your web presence strategy.