The Importance of Online Reviews
One of the most important components of your web presence is the implementation of customer reviews. Your roofing company needs positive reviews on Google and Yelp to truly dominate online. People care about the opinion of other people online. If your roofing company does not have any online reviews you will not appear trustworthy or well established.
Google Maps and Online Reviews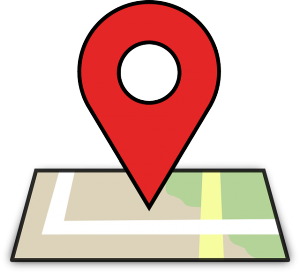 One of the reasons reviews have only increased in importance is due to the implementation of reviews into Google Map results. Try Googling a service in your local area on your smartphone or computer. When you see results you will also see the number of stars each company has according to reviews. And you will have the ability to click through to see the reviews they have received on Google.
These reviews help convert leads into business. When you have no reviews, or poor reviews, potential clients are turned away. It is critical to your web presence to have a large number of solid reviews.
How to Garner More Reviews
Now that you understand how important reviews are to your business' future, the question remains: How do you garner more online reviews? The following are all tips on gaining new reviews:
1) Provide the BEST customer service around: One of the best ways to become the highest ranked roofing company online is to simply be the best. When you provide superior customer service and go the extra mile for clients they are more likely to review you online in a positive light. This is a great way to keep your employees accountable too!
2) Ask happy clients for reviews: This tip seems simple, but is often overlooked. It is definitely ok to ask happy clients for online reviews. Most satisfied customers will be happy to do this for you, but may not think of it on their own. Teach your employees to all implement this tactic. Remember, it is never ok to pay for reviews or offer incentives for positive reviews as this breaks the guidelines laid out by Google, Yelp and other review sites.
3) Continually engage clients: After the roofing project has been completed, many companies simply end the conversation with their clients. However, if you want to have a stellar reputation online you need to continue to engage your clients beyond just the services rendered. Implement important tools such as social media, blogging and newsletters to engage your clients after projects are complete. This open conversation allows them an opportunity to rave about your roofing company.
4) Use your reviews beneficially: Once you start to build your positive online reviews, use them to your benefit. Our SEO company is well versed in implementing online reviews in a useful manner. Feel free to discuss this with us when you call for a free consultation.
Remember, online reviews are important. And so is the way you use them. Talk to us today about getting more online customer reviews and using them for your online optimization.