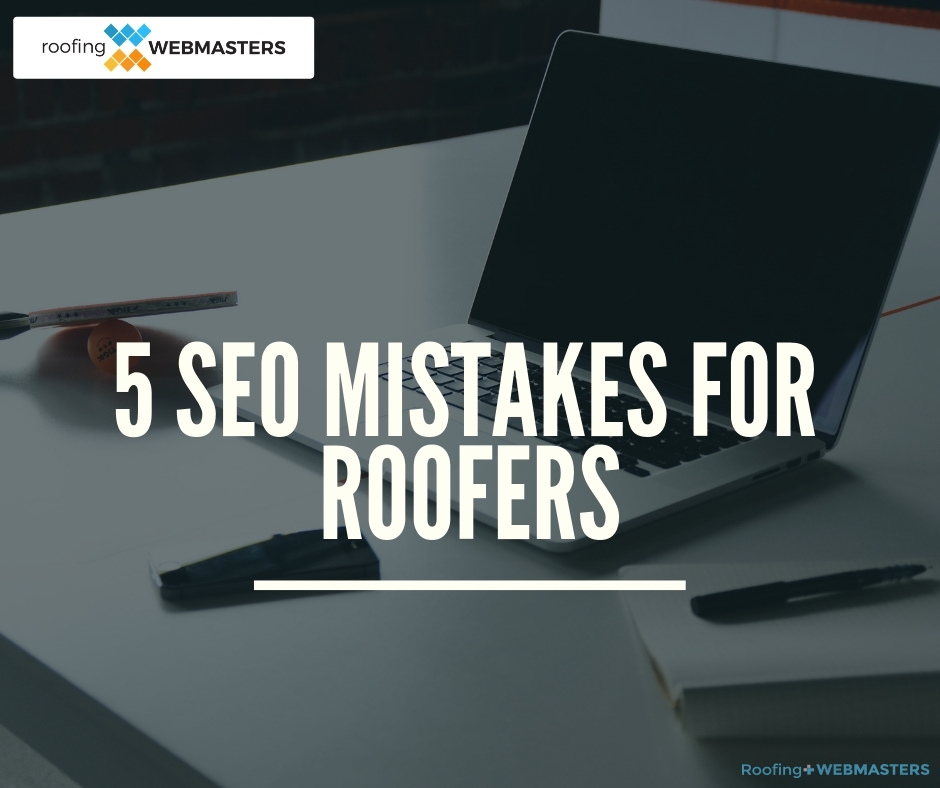 As a roofing contractor, online marketing is a big part of your business. Leads drive every roofing business, and the most significant source for them is Google search. Sure, other channels exist, but none of them have the same volume of daily users. Most contractors know the importance of Google in 2021 and therefore make a concerted effort to implement SEO for roofers, otherwise known as search engine optimization.
There are several outlets for contractors to pursue search engine optimization. Sometimes they attempt to handle it on their own. Other times they hire help. When properly integrated, SEO can produce high-quality leads for roofing companies and increase their sales revenue considerably. With that said, SEO has often misapplied and ends up causing more harm than good. Here are five common SEO mistakes made by roofing companies and the people that market them:
1) Archaic Techniques
Let's face it, SEO is constantly changing. Google has evolved quite a bit since its inception in 1998. Improvements to Google's algorithm placed a more significant premium on user experience and strongly discouraging manipulation. Still, some websites continue to utilize old-school techniques that are hurting their visibility more than helping it. Some tactics worked 20 and 10 years ago that no longer work. So what are some ancient SEO techniques?
City Pages: Mass producing duplicate pages and then swapping out the city name
Keyword Stuffing: Using an identical keyword repeatedly and unnaturally within the content
Link Building: Creating inbound links from relevant external domains back to your own
2) Template Designs
Cheaper isn't always better. But with roofers feeling obligated to implement an SEO strategy, their first idea is to choose a stock website template designed for roofing companies. It might be free or cost up to $50, but it will never be unique. Google prefers designs created from scratch and has the proper back-end coding to encourage crawling and indexing. Although the design appears satisfactory to the user, Google cannot properly index it. Why?
Mobile Optimization: Many templates are not mobile-optimized
Redundancy: Single templates are used on hundreds to thousands of sites
Professionalism: Templates decrease the legitimacy of your online brand
3) Mobile Deficiencies
You would think by 2021, every single website would be mobile optimized. Unfortunately, that isn't the case. Some websites are still using desktop-first designs, giving mobile users trouble in navigation and consumption. What's more prevalent, however, is sites that are mobile-friendly in presentation but not in crawlability. Smartphone users can navigate the site effectively, but Google and other search engines can't crawl them. The result is:
Crawling & Indexing: Google bots have trouble indexing poorly optimized mobile sites
Lower Rankings: Google prefers to rank mobile-optimized sites higher
User Experience: Navigation and display are not the only part of the experience
4) Scraped Content
Who has time to write an entire website on roofing services? I'll tell you who certainly doesn't. And that's you, as a full-time roofer. There's no realistic way to write high-quality content for each service due to the time constraints of your job. Contractors attempt to get around this difficulty by scraping content from other sites and publishing it as their own. Content scraping is plagiarism and unethical, but in terms of SEO, it simply doesn't work. Here's why it doesn't work:
Duplicate Content: Google interprets your content as identical to another site and ignores it
Penalization: In the most blatant cases, a manual Google Penalty is not out of the question
Plagiarism: There's nothing ethical about stealing other people's content
5) Stock Photos
Roofing websites are filled with ridiculous-looking stock photos of actors and models attempting to look like actual contractors. The sight of even one of these photos devalues the credibility of your site. People are now exposed to more websites than ever, and you can rest assured that they know the difference between a stock image and an authentic photo of your roofing company. And because of the user's response, you can bet Google has followed suit. Stock photos are:
Comedic: Your visitors won't be laughing with you, but instead at you
Mass Published: Have been used on countless websites before yours
Unprofessional: Depict your company in an amateur light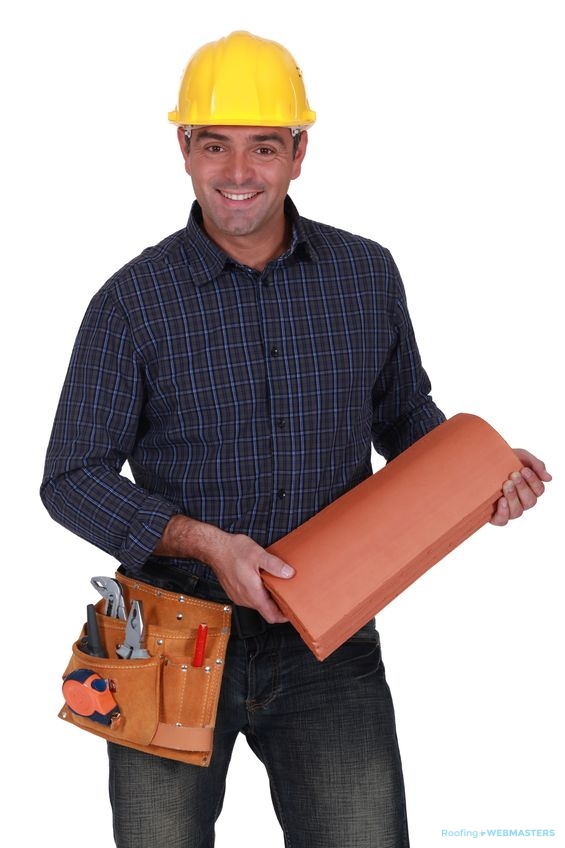 Improve Your Roofing Company's SEO
Roofing Webmasters is the number one provider of SEO services for contractors across the nation. We specialize in the roofing industry, as evidenced by our hundreds of satisfied clients, each with their unique website. We've produced excellent results for our customers and would be happy to get started on your campaign as soon as possible. Our techniques are modern and evolving alongside every update to Google's algorithm. We stay on top of the latest marketing trends so that you can focus on the day-to-day operation of your business. Some of the specific SEO services provided to our clients include:
On-Page SEO: Title Tag, Header Tag, Meta Description, Keyword Placement
Content Marketing: Blog Posts, Quality Content, Service Pages, Social Shares
Off-Site SEO: NAP Citations, White Hat Link Building, Local SEO (Google My Business / Maps)
Technical SEO: Schema Markup, Semantic Markup, Speed Optimization, Mobile Design, Etc.